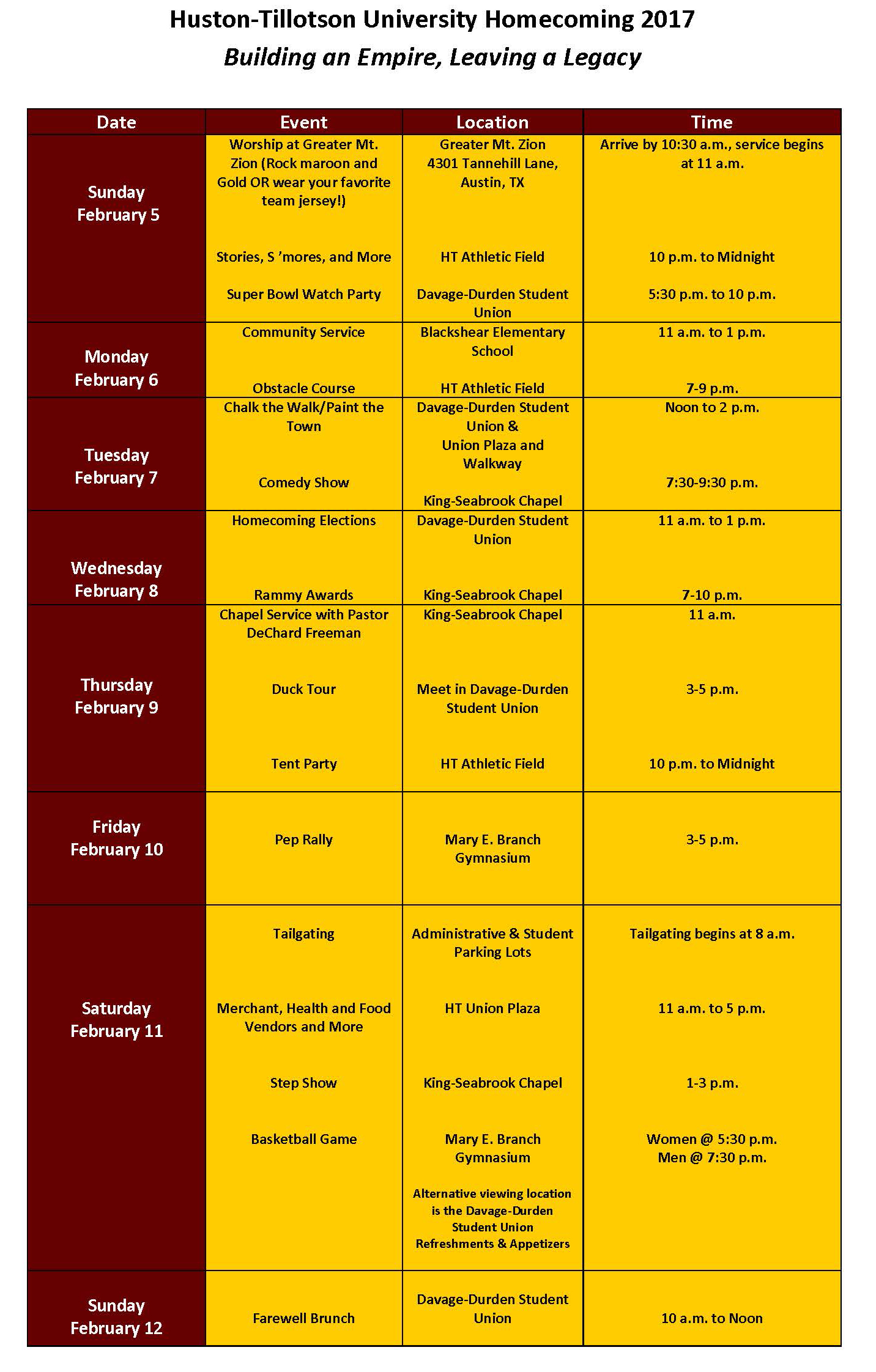 The 2017 Homecoming is from Feb 5-11th!
It's time to come home Huston-Tillotson University!
Ram Family from our past, our present, and our future: we can't wait to see you.
Purchase your 2017 Homecoming Tickets
This year's Homecoming will include a Bar-B-Que Cook-Off, Tailgating, Maroon & Gold Watch Party, and more….
A complete Bar-B-Que Cook-Off packet must be completed in order to participate in the cook-off events. Packages includes; Bar-B-Que Cook-Off Application, City of Austin Temp. Food Permit (copy), and the Catering Authorization Form.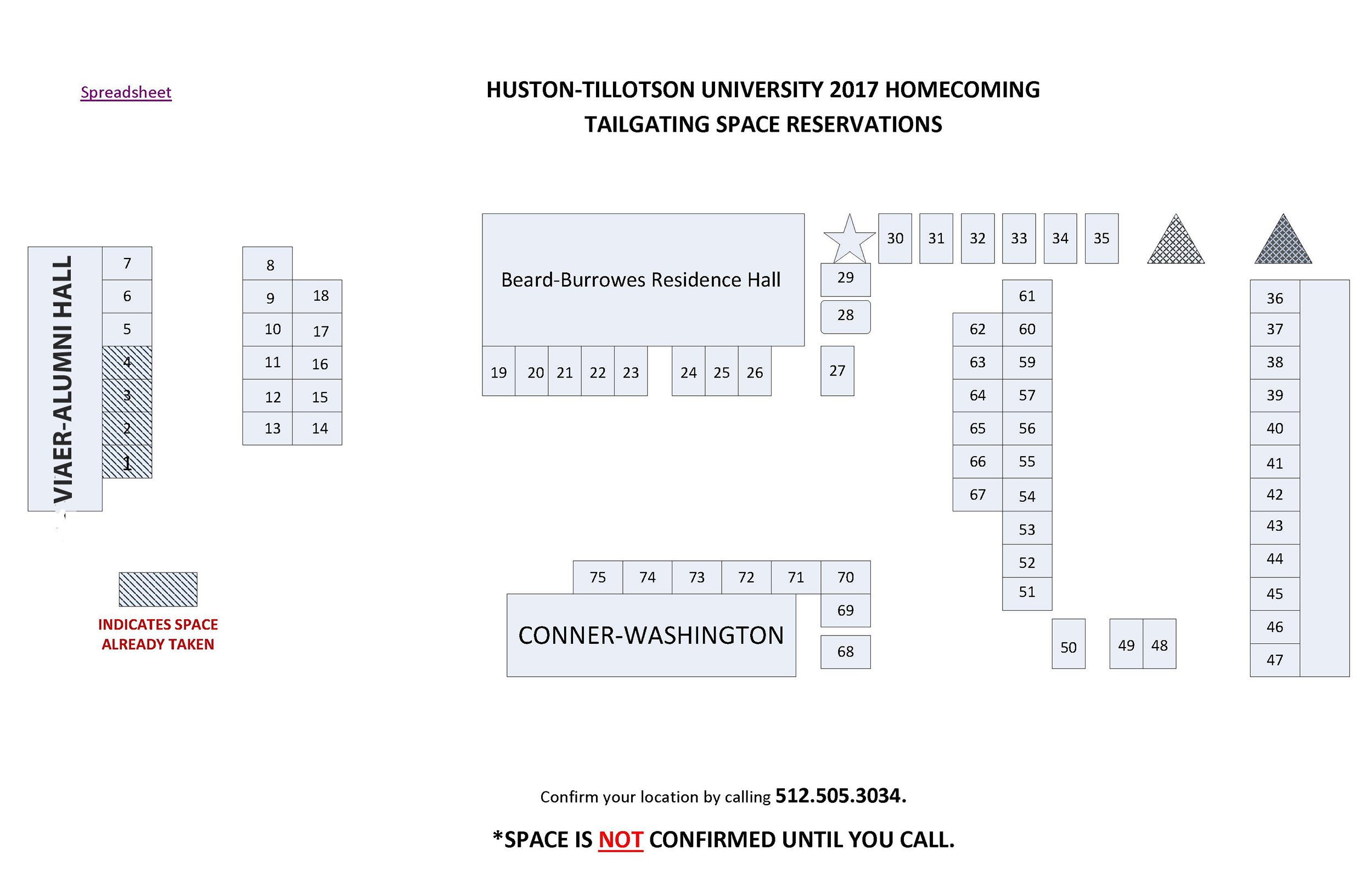 Bar-B-Que Cook-Off Application
To pay your tailgating fee click here and you will be directed to the payment portal. Please be sure to type "Homecoming 2017 Tailgating Ticket" in the comments/memo section.
ATTENTION VENDORS:
Would you or someone you know be interested in serving as a food, merchant or health-associated vendor for the Saturday of Homecoming?
Saturday, February 11, is going to be a great day on campus, with tailgating, the step show and the basketball games. Don't miss your chance to participate!
Click here to secure your vendor spot or call 512.222.7118.