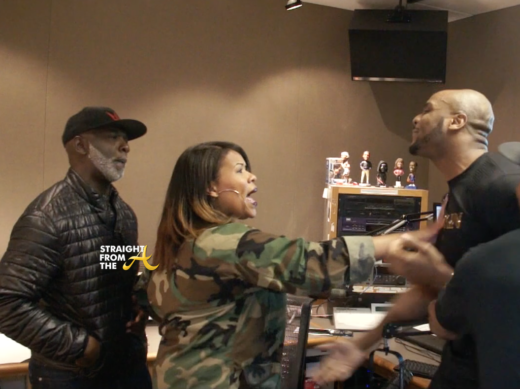 I never and I mean NEVER watch any of the ratchet reality shows. Not when I could get more out of researching the effect of a bird fart on the environment.
I am taken aback that we, the ONLY successful Black industry radio trade on the planet with the best reach and the most familiar brand have to go to ANOTHER site, that's not about radio, to get this video?Then it became clear to me that WPEG probably did not release this video via management.
Is it a leak? A fight at an URBAN RADIO STATION??? (Kevin bangs head against the wall in disbelief) WPEG… REALLY? Stations better be careful with this kind of sh, Peter could have an open and shut case here. Can you imagine, going to do a radio station to interview about your project and getting your ass kicked in the studio?
I would be done but it happens.At any rate, here is the reality debauchery on video. Makes for some interesting radio nonetheless. Men don't make enough money to act like this doing those shows, it's the little girls who bring the most rachoowity who rake in the coins.
Thanks to Straight from the A. See video below