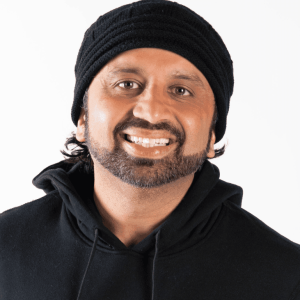 iHeartMedia Boston's JAM'N 94.5 "Boston's #1 For Hip-Hop
and the Best Throwbacks," announced today that DJ Pup Dawg has been promoted to Program Director, effective immediately. Pup will continue to host his highly rated program weekdays from 3 p.m.- 9 p.m. and contribute to Ashlee and The JAM'N Morning Show with DJ 4Eign and Santi.
iHeartMedia Boston has a strong cross-platform presence and includes a number of iconic brands and franchises — both broadcast and digital — encompassing eight stations comprised of music, talk and news formats. iHeartMedia has the leading consumer reach and influence across multiple platforms and delivers more live programming than any other media company.
As Program Director, DJ Pup Dawg will be responsible for the brand vision and musical direction of JAM'N 94.5, as well as overseeing the station's
programming staff. He will report to Dylan Sprague, Senior Vice President of Programming for
iHeartMedia Boston.
"Pup's hustle is legendary," said Dylan Sprague, Senior Vice President of Programming for iHeartMedia Boston. "The man literally does it all and there is no better person to lead our talented JAM'N team. He has been a constant at our station for 20 years developing strong relationships with artists, managers, community leaders and his dedication is reflective in its success.
Most of all, I am excited about his vision for JAM'N's future." DJ Pup Dawg started his radio journey at 92.3 The Beat in Los Angeles and joined the JAM'N 94.5 team in 2002. He became the music director in 2008, moved to mid-days in 2013 and nights in 2015. In 2017, DJ Pup Dawg was promoted to assistant program director and afternoon drive.
Outside of his radio work, DJ Pup Dawg has dedicated his time to charitable organizations such as the David Ortiz Children's Foundation, DJ Dream Fund, and the Juice Foundation. "I'm humbled to see my journey in radio lead to running a hip-hop station," said DJ Pup Dawg.
"I followed my dreams and made a hobby into a passion and career. Los Angeles raised me, but Boston made me! Radio has given me the opportunities people dream of. I'm living the dream. This was all made possible with guidance from my boss and mentor, Dylan Sprague. I'm so grateful that he took the time to develop me for this next chapter. I've come up in this business and made real life-long connections.
JAM'N is my family!"
iHeartMedia Boston is the leading media outlet in the Boston market with multiple platforms, including its broadcast stations; live events; data; and its digital businesses and platforms, including mobile, social and its own iHeartRadio, iHeartMedia's free all-in-one digital music, podcasting and live streaming radio service – with 3 billion app downloads and more than 160 million registered users.