Rising Dallas rapper Erica Banks officially announces her signing to Warner Records in partnership with 1501 Certified Entertainment.
The news arrives on the heels of the widespread success of her breakthrough single, "Buss It," which has dominated streaming and social platforms since the start of 2021.
Not one to be complacent, Erica enlisted fellow Texas titan, Travis Scott, to bless the "Buss It" remix. Scott's signature style gives a fresh and fiery feel to the already infectious track.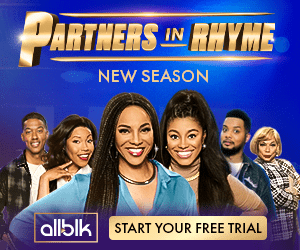 Carl Crawford, CEO of 1501 Certified Entertainment-one of the fasted growing independent labels said, "my gift for recognizing talent put Erica Banks on my radar, and I knew I wanted her to be a part of what we're building at 1501 Certified Entertainment.
Texas has such rich culture for music, and I'm happy for us to play a role in its continued evolution alongside the Warner Records team."
Banks' powerful 2020 included dropping her thrilling self-titled mixtape, home to "Buss It." Over a smart flip of Nelly's white-hot 2002 single, "Hot in Here," Banks flexes her lyrical prowess while still having ample amounts of fun—at the end of the day, in her own words, she makes "turn-up music."
Building on the mixtape momentum, Erica went on to drop a string of new freestyles, including DJ Screams "Hoodrich Radio" which shows off her agility and attitude that has drawn rap fans to her music and mixtapes since 2018.
That energy proved infectious as "Buss It" took on a life of its own. Receiving widespread acclaim, Vulture has "no complaints," and Harper's Bazaar said "Buss It" is a "dancefloor banger." Meanwhile, Billboard featured Erica as a "Hip-Hop Artist To Watch in 2021."
Erica recently launched a t-shirt collab with AKIRA, a trendy fashion brand. AKIRA first opened its doors to fashion in 2002 offering a full line of clothing, accessories and footwear. They're known for statement-making, uber-trendy pieces and expert service.
Countless fans and celebrities have contributed to the #BussItChallenge, which originated on TikTok (racking up over 2.7 billion views) and has been used as the soundtrack to more than 5.3 million videos. With that came cosigns by artists like Monica, Rico Nasty, and Chloe Bailey, and actors like Gabrielle Union and Tracee Ellis Ross.
Since its release, "Buss It" has racked up over 33.7 million streams and more than 15 million YouTube views. The hit single also hit #1 on Billboard's Triller US and global charts. Though Banks has been writing since she was a kid and rising for the past three years, 2021 is shaping up to be her proper introduction to the world.