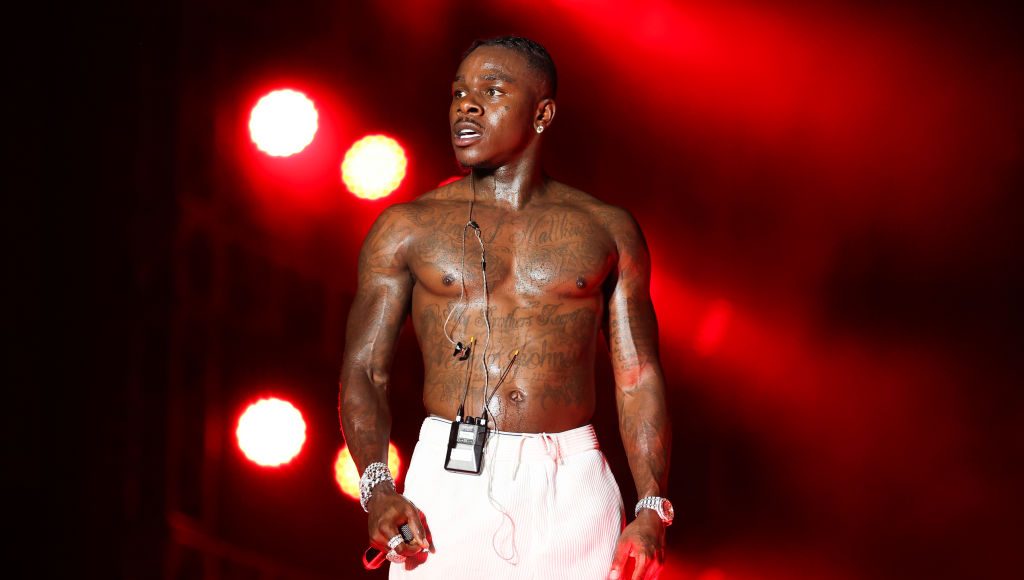 DaBaby has just been pulled from another concert, this time in Atlanta at the Music Midtown at Piedmont Park on September 18 and 19th. He has also been dropped from Lollapalooza in Chicago, the New York City's Governor's Ball and Day N Vegas in Las Vegas over his, now viral, homophobic remarks during a performance at the Rolling Loud music fest recently Sunday.
A professional and pristine apology issued on behalf of the North Carolina rapper came after an apology video that made the situation worse. We'd like to give you a minute to watch this video then tell us if DaBaby wrote the apology below…
Apology…
"Social media moves so fast that people want to demolish you before you even have the opportunity to grow, educate and learn from your mistakes. As a man who has had to make his own way from very difficult circumstances, having people I know publicly working against me ― knowing that what I needed was an education on these topics and guidance ― has been challenging."
And the winner of the most Manufactured Apology on the planet goes to… Did DaBaby even see it?
In addition to being removed from yet another festival, a top 40 station in Atlanta Q99.7 has stopped playing the single "Levitating" which DaBaby is featured on by Dua Lipa.
While the title to this story may be of interest to Black radio stations, we have been contacted by a couple of LGBTQ organizations that have asked what the procedure is to get his songs pulled from Black radio and we told them Black radio doesn't GAF about this and they won't pull his music. Only come back 'round here when another black person is killed by the police.