A prominent and respected dentist in Rochester, NY, named Dr. Nicholas Nicosia, has resigned from the Highland Hospital board of directors after being accused by a local black firefighter of throwing a racist party filled with Juneteenth mockery, including a plethora of fried chicken buckets.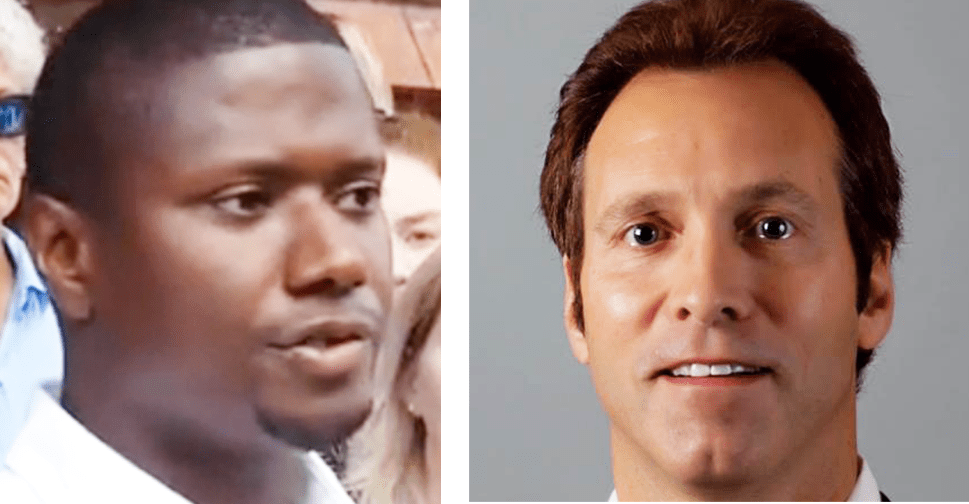 Nicosia responds that he and his wife are being characterized and strongly disagree with the accusations. That's all they offered.
Nicosia and his wife were prominent figures in the Rochester area and have since been shunned by those organizations who have asked them both for, or enforced, their resignations.
Those organizations include Highland Hospital, Landmark Associations of WNY, and Rochester American Hockey Team. He said in a statement to News 8 in Rochester…
"My wife Mary and I were surprised and disappointed about the allegations that have been made against us, and by the responses being posted on social media. We strongly disagree with how we are being characterized and are hopeful that the community will hold its judgment while we seek to clear our names. Highland Hospital has asked me to step down from its Board of Directors, and I have agreed to do so, so that I can focus my efforts on restoring our reputations."
See the original story below.
A Rochester, NY firefighter named Jerrod Jones, a native of the city and has been a firefighter for 14 years, was subjected to an extreme racist and "systemic" event/party that his captain asked him to attend. He responded by filing a complaint and is not suing, and this brought a lot more to the surface about how racist the department is and its torrid history.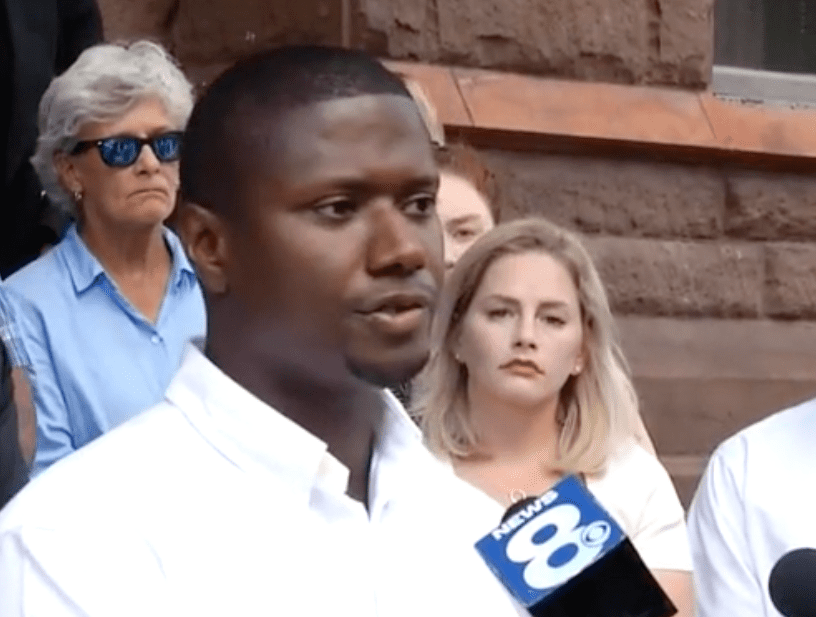 Jones went with other firefighters to the party, where he saw everything from images celebrating former president Donald Trump, which he stated made him uncomfortable attending a political party event as a public servant, but he followed his captain's orders.
He was commanded to go to the event, and he asked to leave when he saw the racist displays with Junetheeth posters and fried chicken buckets under them and was eventually allowed to go. He went to his commanders about the situation the next day, and they ignored his requests and assigned him to work for the same captain again.
Tommy Givens, who has been with the Rochester fire department for 30 years, backed up Jones, stating that this is not an isolated incident and that it's systemic and has been going on in the Rochester fire department for a very long time (decades).
He states the command structure out of 19 or so at the battalion chief level hosts very few black employees. He also states there are no black people in the current academy class but a few Hispanics and Asians. When you look at the demographic of Rochester, that is a cause for concern.
Marty Coker, who started in 1965 as a firefighter with the same department and retired in the mid-90s, states bias was always a part of the fire department culture in Rochester.
ROCHESTER BLACK MAN GIVING EXCESSIVE SENTENCE FOR KIDNAPPING HIS OWN CHILDREN
He states black kids could not go into the fire station in the 60s, but white kids were. As a firefighter, he was threatened on the job and had to endure the suffering because he had no resources.