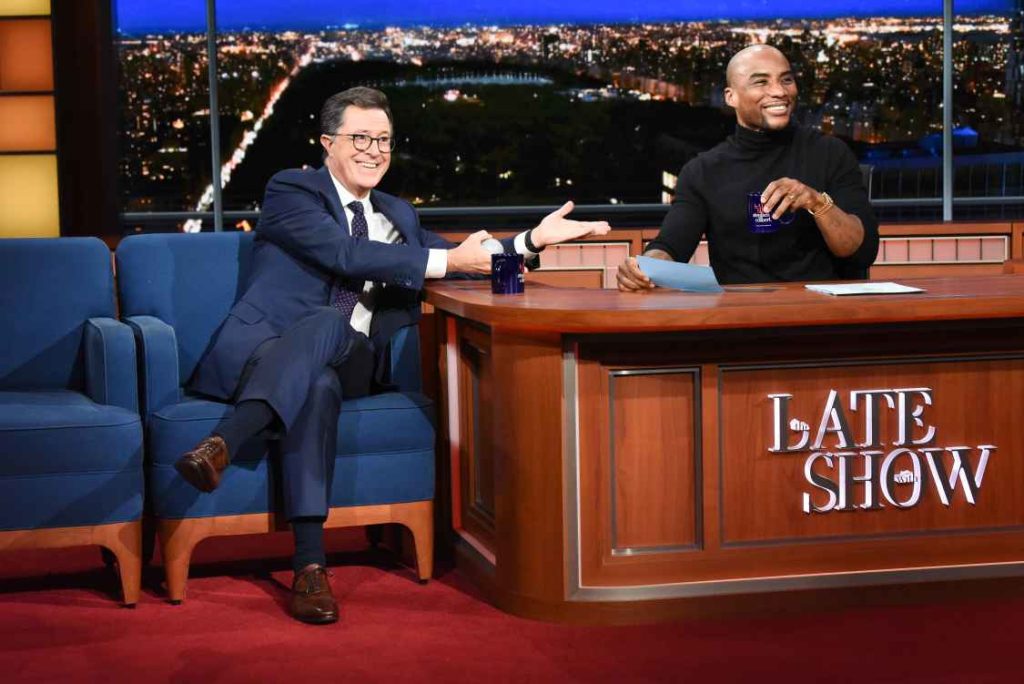 It's been a long time coming for media mogul Charlamagne The God and something that he has repeatedly told Radio Facts over the years.
He wants to do comedy and to do it on TV. Looks like he just got his chance.
After working out a great deal with iHeart for his own podcast network, The Black Effect Podcast Network, as well as a hike in pay and a partnership with the behemoth corporation for his influential radio show, Charlamagne is taking on even bigger projects.
Comedy Central has revealed that Charlamagne, or Lenard "Charlamagne Tha God" McKelvey, is teaming up with late-night virtuoso Stephen Colbert.
Charlamagne is making his epic return to Comedy Central for the first time since The Colbert Report ended in 2014 – to create and produce Tha God's Honest Truth with Lenard 'Charlamagne' McKelvey. 
This weekly half-hour late-night series features Charlamagne's culturally fluent take on social issues in a variety of deep dives, sketches, and social experiments that deftly unpacks the most pressing topics permeating politics and culture.
NFTs Growing Influence in the Music Industry
Redemptively comedic, refreshingly unfiltered, and unapologetically Black, nothing is off-limits. Lenard "Charlamagne" McKelvey is bringing his influential, opinionated, thought-provoking perspective to late night. 
Tha God's Honest Truth will film in New York City and debut Friday, September 17at 10:00 p.m. ET/PT on Comedy Central
The conversation sparked on social media with this tease of Colbert's return to Comedy Central. 
Today's follow-up video features the two collaborators who are both natives of the Palmetto state and have a long-standing relationship with Charlamagne appearing as a frequent guest on The Late Show.