Digital and Radio Facts: Radio Facts: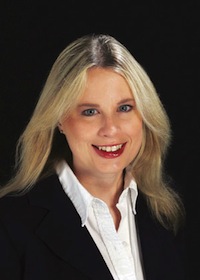 Universal Music Group Nashville announces that Cindy Mabe has been promoted to President for the label group which includes labels Capitol Records Nashville, EMI Records Nashville, MCA Nashville and Mercury Nashville. Previously Senior Vice President of Marketing, Mabe has overseen marketing, digital marketing, media marketing, creative services, production and international strategies for Capitol Records Nashville since 2007 before continuing and expanding her role after the October 2012 merger of Universal Music Group Nashville and Capitol Nashville. Mabe will continue to report to Universal Music Group Nashville Chairman and CEO, Mike Dungan.
"Throughout her career, Cindy Mabe has consistently shown that she is the most brilliant marketing person this business has ever seen," shares Universal Music Group Nashville Chairman and CEO Mike Dungan. "But she is also a well-rounded executive, and a terrific leader of people. As our business continues to change at an alarming rate, we need her focus, dedication, and expertise now, and in the future, more than ever. In an important evolutionary step for UMG Nashville, it is my great pleasure to announce Cindy's promotion to the position of President."
"Mike Dungan has been a mentor for me and such an important person in my life," explains Mabe. "He is one of the most charismatic, smart and intuitive music executives to ever run a music company and he's built Arista, Capitol and now Universal to embody his innovative, team driven spirit. We have accomplished so much together these past seven years and I'm looking forward to what we can accomplish together in the future. I am so proud and honored to continue to work alongside him and the incredible Universal team of talent and artists he has built."
Prior to joining Capitol Records Nashville, Mabe oversaw the marketing and day-to-day strategic planning for Arista Records Nashville and worked with a roster of artists including Alan Jackson, Brad Paisley, Brooks & Dunn and Carrie Underwood. A North Carolina native and Belmont University graduate, Mabe serves on the Board of Directors for the Pencil Foundation, a premier organization linking community resources of both volunteers and materials with Metro Nashville Public Schools.
Universal Music Group Nashville is home to artists including Gary Allan, Dierks Bentley, Luke Bryan, Eric Church, Easton Corbin, Billy Currington, Vince Gill, Alan Jackson, Lady Antebellum, Little Big Town, Kip Moore, Kacey Musgraves, Jennifer Nettles, Darius Rucker, George Strait, Shania Twain and Keith Urban.