Capital One Café may surprise you because it is a credit company and does a fantastic job of marketing its services.
Capital One has not been a source of complaints for me often, and I'm a Capital One customer who enjoys the service.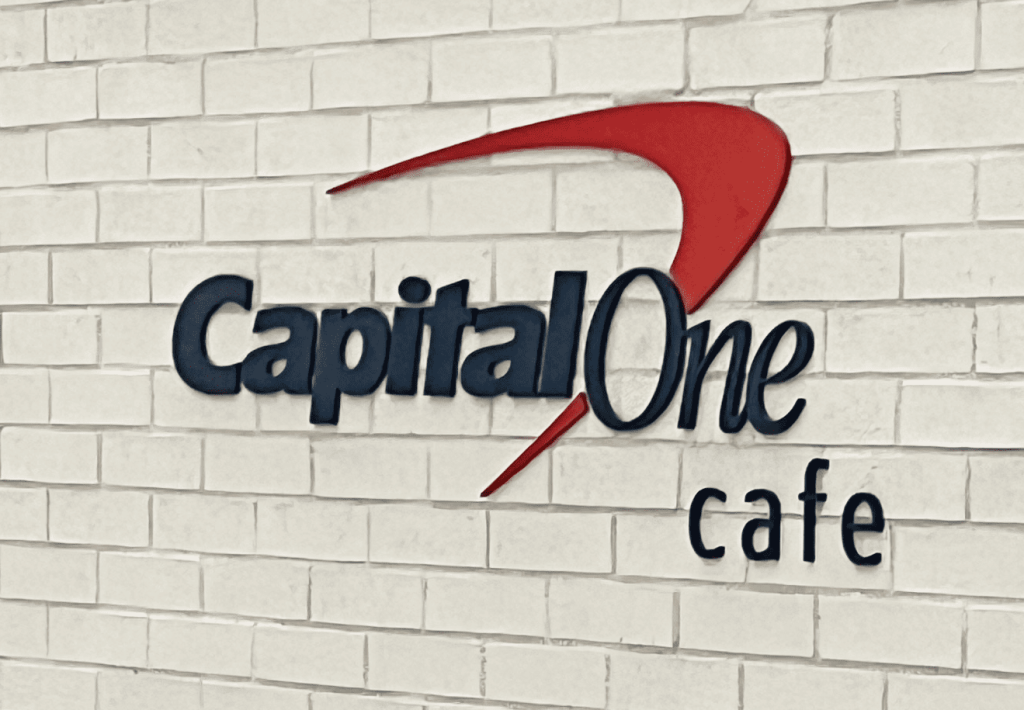 Recently I discovered the Capital One Café. It was something that I found very interesting. Is this a cafe or a bank? I inquired and found one in Woodland Hills. I decided to pay a visit.
It was first noticed that it was in a shopping mall. Although I don't love malls, it was easily located, and there were two people standing at the entrance, ready to answer any questions about the services.
It's designed to look like a bank in a coffee shop, but it is a bank in the true sense of the word. You can also visit the offices and discuss your Capital One account.
The layout was great, and I couldn't resist comparing it to Starbucks. As you can see, there are plenty of outlets for work and comfortable tables and chairs.
Capital One is clearly ahead and creating a service that kills two ducks in the gig economy. This is something we will see more of in the future.
Any order I made was 50% off if I had a Capital One credit card. The coffee that I ordered cost six dollars before the discount. It was the same coffee that I buy at Starbucks for $4.50. But it tasted better.
They have an agreement with Peete's coffee which allows them to sell their fresh baked goods in-store.
They have separate offices for you to go and work in the outside area.
The plugs were the best thing about Starbucks. Although Starbucks may not admit it to me, I think it is because it helps keep people from spending too much time in Starbucks and keeps them from charging their devices all day.
One thing I noticed about Capital One Café, and comparing it to Starbucks, was that the tables and chairs at Starbucks are very dated. They should make it more comfortable. But I won't be able to charge my phone or my laptop while I'm there, so it's useless to eat there.
It will be interesting seeing how Capital One Café does in the near future. Although it is possible to pay your credit card bill online, I am not convinced that it is convenient. The guy also told me that cash could be used to pay your card bill. But I don't see anyone going to a shopping mall to do that.
Capital One Café needs to think of new ways to draw people in and get more business.
My other concern is that if a company begins to build brick-and-mortar outlets, the benefits of having a credit line for the company begin to disappear because someone has to cover that space, as well as the heavy advertising and marketing that they do every month.
Overall, Capital One Café gets an 8/10. I highly recommend it. I am not sure what the purpose or benefits are.
They could have a drive-thru and offer half off of my coffee. That would be great, but it wouldn't make sense financially. If you'd like to see the locations, click this link.