For Black Comedians, the Year of COVID-19 was rough on the year 2020 when it comes to comedy. Clubs closed or reinvented. Festivals and tours were canceled, and live entertainment was a fading memory.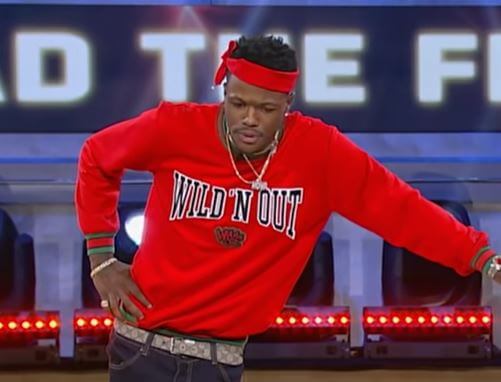 Comedians with established credentials found navigating the financial waters rough, but not rudderless. Working class and journeymen comics found themselves seeking other employment devoid of a comedy stage for compensation.
Then there were those on the precipice of stardom. Talented individuals who'd marked their calendars as 2020 being their breakout time. After years of hard work coupled with careful maneuvering and an alignment of the stars, they'd found themselves in the position to finally move up to that next level and fulfill their career aspirations. Then the world got sick and like an athlete who trained and dreamed about the Olympics, 2020 became their nightmare.
That doesn't mean these comedians should not be acknowledged. Just as graduations went forward, whether viral or not, we will give due to these talents who still distinguished themselves during quarantine. Minus the traditional platforms, these performers kept the public engaged and laughing. The lockdown was not a shutdown of their ingenuity and so I present to you this year's top 10 rising black comedians (in alphabetical order):
10. BIGG JAH
Bigg Jah is indicative of the model for the 21st comedian.   He's diverse, a Renaissance man with all tentacles working at full capacity to encompass the title of full-service comedy creator.    
Born Jahdai Pickett, Bigg is a comedian, actor, writer, director and social influencer.  To date he has amassed more than 1.5 million YouTube subscribers with a climbing total of over 120 million views.  
Based out of Los Angeles, California, Bigg Jah's huge fan base can be attributed to his accessible brand of humor. His 'hood comedy' video sketches are relatable to all audiences across the board.
Those hilarious episodes feature recurring characters and situations, such as When the Whole Crew is Stupid, The Lesbian Homie and Tiberius: The Hood Hit Man.
9. B T KINGSLEY
Before the world was ravished by an avalanche of disease and misinformation (as well as withheld), B T Kingsley was an International Man of Comedy. His passport has a plethora of stampings from Europe, The Middle East and the Far East. His talent's equally expansive. Kingsley's a comedian/writer/actor/ producer with an independent streak.
While many black comedians wait for their reps to get them all their work, Kingsley creates his own opportunities.    Not content to earn a handsome living touring the world stage and domestically with legends such as Don "DC" Curry, Kingsley wrote, produced and of course, starred in his first stand-up special.   
He's written, produced and starred in the Indie films, Muslimah, Joke Thief and She Wins. Naturally a talent so prevalent will get corporate recognition, like his featured roles in the Skittles and Ford Motor Company National TV commercials, but we're pretty certain that while the world is on semi-pause, B T Kingsley is in the lab developing more content for himself and his worthy Hollywood friends.
8. DAPHNIQUE SPRINGS
Florida native, Daphnique Springs, keeps her hands and schedule full.   This black comedian, actress, writer came to Los Angeles, California on a mission.   She made her mark on television with heralded appearances on Jimmy Kimmel Live, How I Met Your Mother, The Comedy Get Down on BET, Carson Daly and HBO's All Def Comedy.
Such deep-benched talent does not go unnoticed. Springs hit the road opening for Martin Lawrence and then Katt Williams. She's won comedy awards in the She-Devil New York Festival, the American Black Film Festival and the All Jane Comedy Festival.
Before getting sidelined in 2020 by the virus shutdown, Daphnique Springs' 1.6 million social media followers and a quarter million YouTube subscribers were poised to push her into the upper stratosphere of comediennes.   
7. DC YOUNG FLY
Born John Whitfield, the comedy phenomenon known more popularly as DC Youngfly straddles the entertainment worlds of stand-up, internet personality, rap, singing/songwriting, acting, podcast co-host, and reviver of traditional formats. This black comedian harks back to yesteryear when performers were so much more.
Put his busload of talent in any other era and we'd have still heard about him. A viewer attraction for Nick Cannon's Wild N Out, the product of the star-producing Atlanta comedy scene, Youngfly got the break-roasting targets of his choice on Instagram and YouTube.  
It wasn't long before the world began watching and then calling him.   He toured with Chris Brown, starred in 3 BET projects, and hosted the revival or TRL on MTV in the same calendar year.  He's gone on to star in films and host televised award shows, and not even the Coronavirus of 2020 slowed his roll, as he judged the Internet game show, Floored and hosted the 2020 BET Hip-Hop Awards with colleagues Karlous Miller and Chico Bean.  
6. MARLON BALLARD
Like many comedians, Marlon Ballard began his journey of funny as a bullied kid looking to fit in and keep people's feet out of his ass. It worked and his class clown status got him noticed long before peer pressure forced him on stage. Once bit, the comedy disease was incurable, and Ballard zeroed in on the possibility of more.
Born in Ohio, Ballard made Atlanta his stomping ground. Chante Wayans became his comedy mentor and introduced Ballard to Brandon T. Jackson.
Ballard began writing for and touring with the headlining comic only a few years into his own career. Besides, making that introduction, Wayans also instilled Ballard with a focused work ethic and appreciation for the craft of comedy, which he studied ravenously. Such devotion is reciprocated by his ever-growing fan base.
Prior to COVID-19, some Ballardites would drive up to 7 hours or even fly in to hear his signature hit routine about the friend Zone and witness Marlon Ballard's kinetic brand of fast-paced, high-energy, word-savvy performances.
5. RITA BRENT
Jackson, Mississippi is not known for its comedy output, but if Rita brent has her way, all that will change. The former military veteran is a hybrid of talents, dividing her time between comedy and music. She got her start in entertainment as a singer and drummer. During her stint serving Uncle Sam, Brent served as an announcer and producer for NPR Radio and got her own show, where she interviewed over 100 professionals in all fields.
When she got into comedy in 2017, Rita brent was more than prepared to succeed on and off stage. Kevin Hart recognized this and launched her career on his "Hart of the City".
She went on to do Laff Mob's Laff Tracks, earning over 4 million views and open for legends such as Dick Gregory, Sheryl Underwood, Cedric the Entertainer, Bill Bellamy and Rickey Smiley.
Following a historic performance at the Apollo Theater, her mentor, Def Jam impresario, Bob Sumner got her signed to an agency in August of 2019, and Rita Brent was flourishing just fine with her music going viral and her comedy putting her in the position to write and film commercials in the USA and Africa when the quarantine took place, putting a temporary hold on a blossoming future and her online prayers to whoever (including outgoing and incoming presidents), which helped to make her an eagerly anticipated act.
4. STEPHANIE McCRAE
Ever since her startling debut at Gotham's Live several years ago, the name Stephanie McCrae has been on the lips of those in the comedy know. Virtually appearing from out of nowhere, this multi-talented juggernaut bombarded the comedy scene domestically and internationally leaving crowds of all persuasions in laughter delirium.
The Netherlands even crowned her their "Queen of Comedy".
The New York based McCrae has stayed busy, making appearances on Wendy Williams, the Apollo and on BET.
At the time of the COVID-19 insertion into our lives, Stephanie McCrae was making the rounds as a popular and in-demand podcast guest. The next chapter in the career book of this rising star is waiting to be written.
3. SWEET BABY KITA
Spartanburg, South Carolina's Lucita Cromer has been getting laughs out of people all her life. So, it was no surprise that her alter ego "Sweet Baby Kita" has been igniting stages since she first clutched a microphone. Her likeability and flair for relatable material have gotten her dubbed, The Carolina Queen of Comedy.
However, she's out to assure this title is not restricted to any particular region. Sweet Baby Kita is multi-dimensional. A mesmerizing stand-up, melodious singer, captivating host, and charismatic actress. She has been named Atlanta's Hottest Female Comedienne 3 years in a row.
She's toured for the USO performing for our troops overseas, received multiple comedy awards from the Carolinas to the Comedy Zone and wrecked house on Kevin Hart's Hart of the City. Also, word has it that as soon as this pandemic is over she's going to go right back to rising to the top.
2. TACARRA WILLIAMS
Ris1. on began breaking glass ceilings. She was the first comedienne on Shaq's All-Star Competition to make the Finals and the first female comedian to host the Hollywood mainstay, Chocolate Sundae's at the renowned Laugh Factory on Sunset Boulevard.
Tacarra Williams makes history as a sideline. Her more tangible accomplishments include being a schoolteacher, motivational speaker, plus-sized model, and writer known for her wicked pen. She's a solid and reliable opening act as she displayed in her stand-up outings with DeRay Davis, Bill Bellamy, and Tony Rock.
She's a stage beast and her half-hour Comedy Central special produced by Kevin Hart gained raves, as well as her showing of NBC's, Bring the Funny. Currently, this diamond in the rough is waiting like everybody else for the virus to be controlled so she can resume her wholesale domination of comedy and demolition of former female stereotypes.
1. TAHIR MOORE
Stand-up comedy, acting, hosting, and writing is Tahir Moore's calling cards. After being robbed at gunpoint twice while working the night shift at White Castle, Moore decided comedy might be a less hazardous Afterhours pursuit and dived in face first. That face landed in the Los Angeles County Jail where Moore honed his skills on inmates while substitute teaching.
Tahir Moore was never a prisoner to apathy. His persistence to succeed led to opening slots for D.L. Hughley, Affion Crockett, and Lavell Crawford. Tahir starred in commercials for K-Mart, Verizon, and True Car. At the time of the 2020 lockdown, Tahir Moore was an on-air personality and writer for All Def Digital.
He was basking in the role of Fast Mike on Issa Rae's HBO hit show, Insecure and is now waiting to remove his mask so he can continue his overthrow of the comedy industry.
Special thanks to TuRae Gordon, Talent, and Frank Holder for making this article possible.