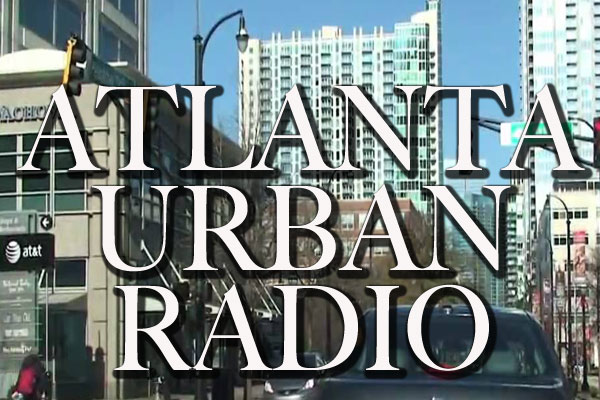 By LaMonte Hayes and Kevin Ross Everyone knows that Atlanta has been making great strides over the last few decades as the black music mecca. It's not surprising that TV and film production followed. Now the city reigns among broadcast markets with the most Black radio Radio Stations in the nation.

To say the market is interesting is an understatement. There is a total of eleven Radio Stations that are either Black or leaning Black now competing for the greatest piece of the listenership pie. While local listeners must be thrilled with their options, this is an incredible challenge for the corporations, programmers, DJs and particularly account executives in the market. Competition is particularly fierce when concerts by top Black artists come to town.
How can eleven Radio Stations avoid clashing when it comes to requesting artists for shows and appearances? It's not possible. "Having this many Radio Stations in the market certainly keeps you on your toes. I actually like the challenge," one radio programmer told us. But other programmers that we've talked to around the country state the opposite; they see this many Radio Stations as causing way too much stress and non-stop work.
But as many of us in the radio realm know, there are many people who are addicted to the radio industry, who live and breathe it, and enjoy the competition. The programmers in the market have to be some of the best in order to survive. Atlanta is also the leader in broadcasting the most nationally syndicated Black radio shows, including those hosted by Tom Joyner , Rickey Smiley, Michael Baisden, Ed Lover, Willie Moore Jr., and others. Yes, some of the best Black radio is in Atlanta.
The reasons for it come directly from the competition. As program director, Reggie Rouse of V103 (WVEE) tells Radio Facts: "The Atlanta market is extremely competitive. To stay ahead of the pack, we invest in our air talent. We believe in personality radio, being in the community, and focusing on what happens here in A.T.L.." Rouse's approach has proven effective.
V103 has held the top spot in the market for many years, even beating out non-Black Radio Station s; but looking at its PPM (Nielsen's Personal People Meter) ratings, the Radio Station is definitely being challenged by the ten other Black, or "Black leaning," Radio Stations in the market. In this context, "Black-leaning" means a pop or rhythmic Radio Station that plays a large proportion of Black music but has broader target audience in addition to African Americans.
"When something does happen in Atlanta, listeners come to V103 first," Rouse continues. "We are the Internet for the African American community … music, entertainment, news, sports and even inspiration. We have an emotional connection with our audience. And that's what makes V103 unique. That's why we are the People's Station."
The current plethora of Black broadcast signals in the Atlanta metropolitan area services an exploding population of 5.7 million people, per 2016 census estimates. This top ten radio market ranked the ninth largest in the country, plays host to the following:
Two classic hip-hop Radio Station s, WUMJ and WWWQ
Two Black adult Radio Station s, WALR and WAMJ, which simulcasts on another signal
Four Black Radio Station s, WSTR, WHTA, WVEE and WRDG, which simulcasts on another signal
Urban oldies Old School 87.7
One gospel outlet, My Praise 102.5
One Black AM talk Radio Station WAOK

In addition, an independent low-power FM, W233BF-FM (Streetz 94.5), is making a name for itself by going against the usual research grain and playing unknown artists to a limited but crucial part of Atlanta, something that the other Radio Stations with their comparatively herculean signals are unable to do. Streetz rounds out the 360 degrees of Black radio programming in a market that manages to cater to everyone's musical appetite. Not even New York City can boast that type of Black radio presence.
"Streetz 94-5 debuted in June of 2012 to fill a void. It's best known for playing the street/ club/ party music first before any other Atlanta radio Radio Station ," explains Steve Hegwood, PD of Streetz 94.5. "For many years Atlanta has and continues to dominate the hip-hop world. Streetz 94-5 is in the forefront of that movement by supporting many of our Atlanta artists as they blow up and take over the radio coast to coast." Hegwood is an industry entrepreneur who owns two Radio Stations in Atlanta.
The low-power FMs basically cover a relatively small area of the city, but Hegwood constantly comes up with brilliant concepts to capitalize on their reach, like using a TV Radio Station 's signal to transmit audio. Further, Hegwood has been able to nab local advertisers that may not be able to afford time on the bigger corporate Radio Stations or on Radio Stations trying to reach hardcore hip-hop fans, or both, putting his Radio Station in a great position to compete. His Radio Stations are so well programmed and uniquely positioned that, like David versus Goliath, they have become strong competitors among Atlanta's radio giants.
Hegwood told Radio Facts, "Atlanta is extremely competitive with at least eleven Radio Stations targeting the Black audience, fighting for audience share and advertising dollars. Every day is a new experience. Through the grace of God, we continue to succeed." Streetz plays local music first, giving homegrown musicians (mostly hip-hop artists) a major advantage because the market is a well-known launching pad for Black music. That doesn't mean the artists automatically get played on all the radio Radio Station s.
However, Hegwood — one of the most respected programmers in the industry for his creative hustle as an entrepreneur— can take a lot more chances than the corporate Radio Station s. He is well connected with the artists, both local and national, and in the best position to fast-track local artists to national fame. Streetz is credited with creating several hip-hop giants. "We are extremely proud of the success of Future, 2 Chainz, Gucci Mane, Rich Homie Quan, YFN Lucci, Dae Dae, The Migos and many others coming soon."
Of course, in order to remain competitive in the radio game Radio Stations have to play by a set of rules. But Hegwood is "The Little Engine That Could" among Atlanta's profusion of Black Radio Stations because he uses his leverage as a small Radio Station to reach a specific target: hardcore hip-hop fans within a small but valuable radius in the city. In addition, Hegwood's radio career includes positions with some of the same corporations he is competing against, enabling him to create a sound that's just as big as that of the behemoths.
On the other end of the musical spectrum, Hegwood also has a great-sounding adult Radio Station in Old School 87-7, which plays classic R&B from the '70s, '80s and '90s with only the best hip-hop titles. Old School 87-7 has only been on the air for just over a year and is experiencing incredible success. The Radio Station features market veteran Porshe Foxx. Radio Advertising Challenges
Radio sales executives in Atlanta have long said the market is experiencing a declining ad revenue base, given the number of Radio Station s. One account executive said, "There is only so much radio advertising in the market for these targeted demographics and the climate is really tough for us with all the competition." Meanwhile, advertisers are enjoying a bonanza as they have many choices for its targeted demographic. It's currently anyone's guess as to who will win the ad-sales war in the Black radio marketplace.
Another issue with the current avalanche of Black radio signals in the market is that two Radio Stations have air personalities who are homegrown Atlantans, seasoned broadcasters who hold down the fort and are staples in the community representing competition at its best, as real radio is live and local. Both Greg Street and DJ Nabs are long-time on-air staples with rich histories in the market.

In today's broadcast climate of national programmers, consultants, and national radio playlists composed by large radio conglomerates, Atlanta is still one of the few radio markets left that dances to the beat of its own drum. Atlanta's Black radio is famous for giving real radio exposure to local independent artists with a buzz. Other markets' local artists are often pigeonholed into a mix show only on weekends or late nights — pacifying everyone without truly giving the music a fighting chance.
In Atlanta, this scenario is the opposite. Several artists can flourish and grow on a national platform, due to the support of the expansive programming approach in the new Black mecca.
There is no doubt that Atlanta, now a well-rounded entertainment market, will continue to dominate Black entertainment culture.