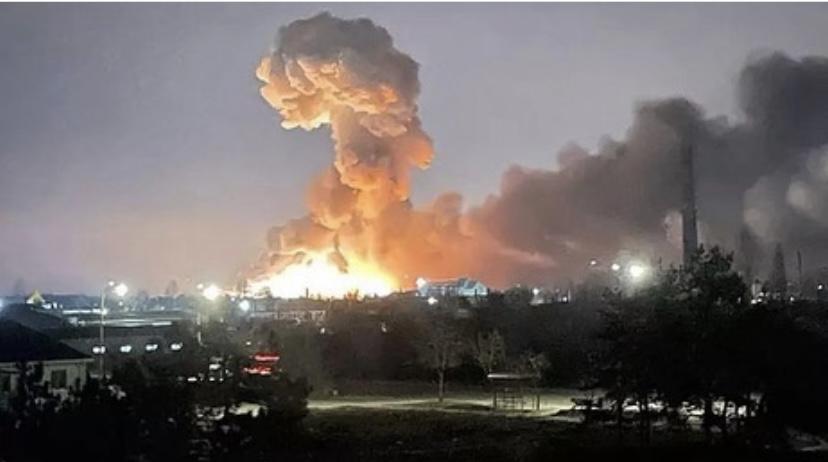 Hundreds of casualties have been reported in Ukraine after Russia began an invasion of the country. 
CNN made a report citing a Ukrainian interior ministry source that the first missile strikes on Thursday in Ukraine caused hundreds of casualties, although it was still unknown how many of those individuals were actually killed.
There have been numerous conflicting claims on deaths, injuries, and plane shootdowns, which many of them have yet to be confirmed. However, images shared on social media platforms display the extent that civilians were affected by Russia's attack and how widespread the attacks were. 
According to a CNN report, there have been at least 19 salvos in the capital city, Kyiv, and also there have been reports of similar strikes across the country of Ukraine.
Kyiv made reports of troops flooding across its borders into the easter Chernihiv, Kharkiv, and Luhansk regions, and landing by sea at the cities of Odessa and Mariupol in the south. 
A clip on Twitter displayed an apartment block in the eastern Ukrainian town of Chuhuiv that was severely damaged after it was hit during the opening strikes from Russia.
Ukraine's General Office of the National Police said that at least six people have been killed and seven others wounded in a bombing in the city of Podolsk in the southern Odessa Region.
There was also a video shared on Twitter of a missile hitting an airport, reportedly in Ivano-Frankivsk in western Ukraine.
"The enemy attacked not only units on the border, but also objects in cities of Ukraine," the interior minister published. "The main task is panic and removal of certain military objects and critical infrastructure," the translation read.
Russian President Vladimir Putin announced during a television address that the invasion was to protect Russian citizens who had faced "genocide" in Ukraine, a claim that was dismissed by the West as absurd.