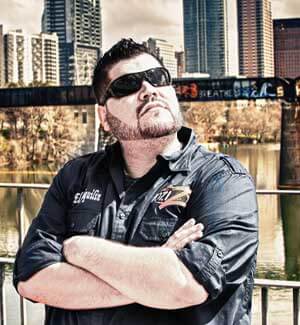 ARMANDO "EL CHIQUILIN" ULLOA TO HOST MORNINGS ON LA GRANDE 107.5 FM
Dallas/Fort Worth – Armando "El Chiquilin" Ulloa will host mornings (weekdays 5:00 – 10:00 a.m.) on La GRANDE 107.5 FM (KMVK-FM) beginning Monday, Jan. 12.
"Chiquilin has an extraordinary gift for engaging his listeners," said Jimmy Gonzalez, vice president, Spanish programming, CBS RADIO and La GRANDE 107.5 FM program director, "and when it comes to Regional Mexican, he lives and breathes the music and the culture.  We're incredibly excited to welcome him into 'la familia' at La GRANDE."
Ulloa joins La GRANDE from Emmis Austin Radio, where he was afternoon drive host and assistant program director at 107.1 La Z and program director of Latino 102.7 FM. Prior to that, he was morning drive host and operations manager at La GranD 104.7 FM in Milwaukee, Wis.  He has also held programming/on-air positions in Chicago and Nashville. Ulloa is a three-time Marconi Award Finalist and has been nominated for Medallas de Cortez three times.
"CBS RADIO is one of the great companies in our industry, and I am very excited to join the La GRANDE familia," Ulloa said. "I can't wait to start working with the team and together make big things happen in Big D!"
Ulloa replaces Edgar "Shoboy" Sotelo, who recently left the station to pursue another opportunity with CBS RADIO. Ana Cruz and Daniel "El Chorizo" Franco will remain on the La GRANDE 107.5 FM morning team.
La Grande 107.5 FM is owned and operated by CBS RADIO, one of the largest major-market radio operators in the United States.  A division of CBS Corporation, CBS RADIO operates 117 radio stations, the majority of which are in the nation's top 50 markets.  CBS RADIO also owns and operates KRLD-FM, KRLD-AM, KJKK-FM, KLUV-FM, and KVIL-FM in Dallas-Fort Worth. 
Listen to La GRANDE 107.5 FM online at LaGRANDE1075.com or on mobile devices via the radio.com app.