Radio Facts: Radio Facts: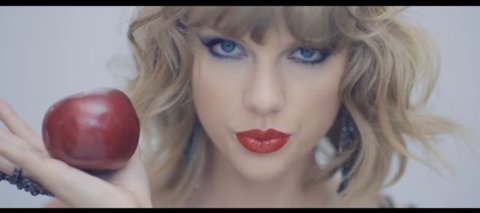 Taylor Swift must have a powerful voice in the music industry. She penned an open letter to Apple indicating her disappointment with the fact they were not going to pay artists streaming royalties during their 3 month trial period and within hours, they have already responded and changed their position on the matter.
Apple's senior vice president of Internet Software and Services, Eddy Cue, who reports directly to Apple CEO, Tim Cook sent out 3 tweets that literally shook up the music streaming industry and proves how powerful the voice of the artist can be when used properly.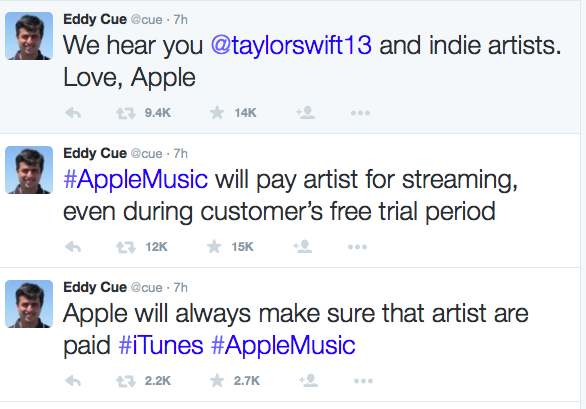 I guess this is what happens when you consistently sell million of records with each of your releases. Note to the industry, don't f*ck with taylor swift. In the end, no matter how you view it, this is a win for the artist in all of us.