Radio Facts: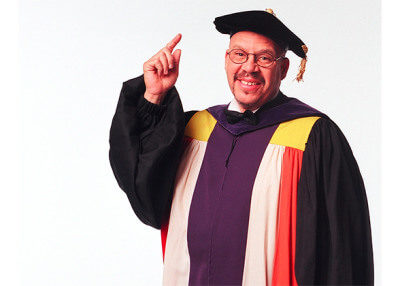 Allstate will donate up to $200,000 to the Tom Joyner Foundation as part of the company's Quotes for Education (QFE) program to support current and future generations of students attending Historically Black Colleges and Universities (HBCUs). Between August 1 and November 30, 2015, Allstate will donate $10 per quote for every person who receives an insurance quote from a participating Allstate agent and mentions "Quotes for Education," or quotes online atwww.allstate.com/HBCU.
Funds raised through the program will be given to the Tom Joyner Foundation and earmarked for general scholarship funds to assist students attending HBCUs. Additionally, for the fourth year, HBCU supporters will have the chance to cast their vote onwww.allstate.com/HBCU for the HBCU of their choice to receive an additional $50,000 in scholarship funding from Allstate.
"HBCUs need support and funding now more than ever," said Cheryl Harris, senior vice president at Allstate and alumna of Florida A&M University. "Our hope is that the HBCU community will join Allstate and the Tom Joyner Foundation in supporting this program that will create educational opportunities for the next generation of HBCU students."
According to a 2014 study by The Journal of Blacks in Higher Education, half of the HBCUs surveyed have a black student graduation rate of 34 percent or lower within six years. Through the QFE program, Allstate and the Tom Joyner Foundation are challenging HBCU advocates to invest in the future of HBCUs across the country by giving back, honoring the distinct missions and legacies of their alma maters.
"With more than 100 institutions across the country, HBCUs have a heritage and history worth investing in and protecting," says Tom Joyner , a Tuskegee University alumnus and chairman and founder of the Tom Joyner Foundation. "During these trying economic times, the annual scholarship gives hope and helps these students continue to strive for academic success. HBCUs are part of my DNA and I'm so glad to share the love, pride and passion that I have for the HBCU community and investing in future generations of HBCU graduates."
In addition to its QFE partnership with the Tom Joyner Foundation, Allstate has been the title-sponsor of the Allstate Tom Joyner Family Reunion for the past 11 years. Both of these programs are part of Allstate's year round commitment to programs that empower the African American community.
To participate in the QFE program, visit allstate.com/HBCU to find a nearby participating agent, receive a quote online and for official rules.