Radio Facts: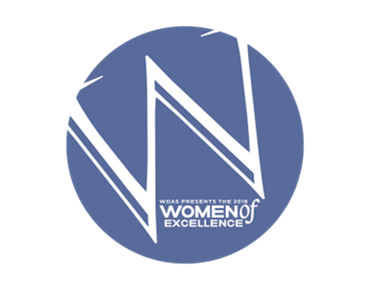 105.3 WDAS FM'S SECOND ANNUAL WOMEN OF EXCELLENCE LUNCHEON HONORING PATTI LABELLE ANNOUNCES LIVE PERFORMANCES BY AFTER 7, LALAH HATHAWAY AND AVANT
Afternoon Event Celebrating Outstanding Women Presented By Gwynedd Mercy University & PhillyJustice.com
Philadelphia, Pa – February 25, 2016 – 105.3 WDAS FM, Philly's Best R&B and Throwbacks, has announced After 7, Lalah Hathaway and Avant will perform live at its second annual Women of Excellence Luncheon honoring Philadelphia singer and actress Patti LaBelle. Presented by Gwynedd Mercy University and PhillyJustice.com, the luncheon will take place on Saturday, April 2, 2016 from 11 a.m. to 5 p.m. at First District Plaza.
The Women of Excellence Luncheon will celebrate five extraordinary women who work to improve Philadelphia every day: Fox 29 reporter/anchor Joyce Evans; American Red Cross Eastern PA President and CEO Judge Renee Cardwell-Hughes; Poet Sonia Sanchez; PECO Manager of Corporate Relations Romona Riscoe Benson; and Philadelphia City Councilwoman Blondell Reynolds Brown. WDAS FM will also honor four remarkable women who were nominated by listeners from February 16-28. One of the nominees will receive the Mary J. Blige Award for Perseverance and Courage to commemorate their work in the community. General admission tickets are currently on sale for $75 at wdasfm.com.
After 7 is a legendary R&B Group that consists of Kevon Edmonds, Keith Mitchell and Jason Edmonds, son of original member, Melvin Edmonds. The group was extremely popular in the 1990's with seven Top 10 records, including two No. 1 singles ("Ready Or Not" and "Can't Stop"), and in 2015 released their first single in almost 20 years entitled "I Want You," which is now the group's eighth Top 10 single. Kevon is the brother, and Jason the nephew of legendary R&B icon Kenny 'Babyface' Edmonds.
Lalah Hathaway is a three-time Grammy Award Winner and the first artist to ever win the Best Traditional R&B Performance Grammy Award in back to back years – 2015 and 2016. Hathaway recently released her seventh studio album, Lalah Hathaway Live, which debuted at No. 2 on The Billboard R&B Albums Chart, and just claimed the No. 1 Urban AC song in the country this week with her rendition of the Anita Baker classic, "Angel." She is the daughter of R&B/Soul Music Legend, Donny Hathaway.
Avant has proven to be one of the most consistent R&B hit makers of the millennium. Since the year 2000, he boasts seven Top 10 records, a No. 1 album, and two No. 1 singles ("Separated" and "You & I"). His latest single, "Special" peaked at No. 4 in 2015 on the Urban Adult charts, and his new album, The VIII, is in stores now.
Parking is free for ticket holders while spaces are available. The Women of Excellence Luncheon is brought to you in part by Always Best Care and PECO.
Stay up-to-date on WDAS FM's second annual Women of Excellence Luncheon on WDASFM.com , follow WDAS FM on Facebook at facebook.com/wdasfm, Twitter @wdasfm, or on Instagram at instagram.com/wdasfm.