Radio Facts: TRINA TOMBRINK NAMED VICE PRESIDENT OF PROMOTION & ARTIST DEVELOPMENT, RED DISTRIBUTION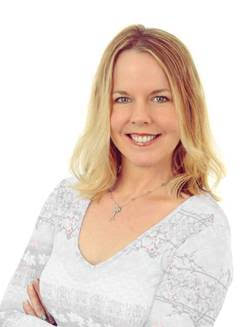 (March 21, 2016 – New York, NY) Trina Tombrink has been appointed Vice President of Promotion & Artist Development at RED Distribution, it was announced today by Bob Morelli, President of RED.
Trina will oversee Triple A promotion for RED in North America. She is based in New York City and will report to Danny Buch, SVP, Promotion & Artist Development.
Tombrink brings a wealth of industry experience to RED. Spending the past seven years as Vice President of Triple A Promotion & Artist Development at Republic Records, she was instrumental in developing the careers of now-platinum artists including Florence + The Machine, Lorde, Of Monsters And Men, Gotye and most recently, James Bay. Tombrink also ran the campaigns for two Rolling Stones re-issues, Keith Richards' recent solo album, and worked closely with label partners Brushfire Records and Rick Rubin's American Recordings to deliver chart-topping singles for Jack Johnson and The Avett Brothers.
Bob Morelli states, "We are proud to welcome Trina to RED. With her years of promotion experience and artist development track record, we know our Triple A and Hot AC efforts are in great hands with one of the best promotion executives in the business."
Tombrink started her music business career at Columbia Records in 1991 and held various positions in Promotion until her departure in 2007. While running the Triple A department for eight years, she helped launch the radio campaigns of legacy artists including David Bowie, Pink Floyd, Bob Dylan, Bruce Springsteen, John Mellencamp, The Black Crowes and many others. Tombrink made a name for herself in the industry by successfully breaking developing artists' careers including John Mayer, Train, Five for Fighting, Brandi Carlile and Pete Yorn.
"I'm happy to begin this exciting new chapter in my career," says Tombrink. "The RED team is the best in the business and the possibilities for success at this company are endless. I'd like to thank Bob Morelli and Danny Buch for having the vision to create this new position in the Promotion Department and for giving me such an amazing opportunity to grow."
###
About RED Distribution
RED, an award-winning division of Sony Music Entertainment, headquartered in New York City, is widely recognized as the industry leader in music distribution and artist development. RED specializes in digital and physical sales, digital and retail marketing, DTC, radio promotion and product development for more than 60 independent record labels, as well as artists from Sony owned labels and Sony joint ventures with Descendant Records, Ultra Records, Red Bow Records and RED Associated Labels (RAL). RED's marketing outreach is unsurpassed in generating consumer awareness for artists, labels and brand partners. In 2009, RED launched 'stache media, a full service marketing agency specializing in music to support RED releases and artists. 'stache media's expert staff provides marketing services in digital marketing, influencer marketing, advertising, consumer insights, art direction + design, the green room, brand/strategic marketing, publicity, retail marketing, licensing and radio. Sony Music Entertainment's joint venture with The Orchard has expanded RED's reach into international as well as domestic markets.