Digital and Radio Facts: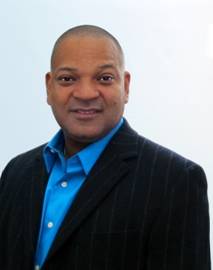 (February 7, 2014 – New York, NY) Richard Nash has been appointed Senior Vice President, Urban Promotion, RED Distribution & RED Associated Labels (RAL), it was announced today by Bob Morelli, President, RED and Tom Carrabba, Executive Vice President/General Manager, RAL. In his new role, Richard will oversee Black promotion in North America for RED Distribution, and for the newly formed RED Associated Labels (RAL) which provides a variety of label services to select Sony Music venture partners. Richard is based in New York.
"As RED continues to grow in the Black music space, we are proud to have an industry veteran on board," said Bob Morelli. "Richard brings a wealth of solid Black radio promotions expertise that will be a great asset to the family of RED labels." Tom Carrabba states, "I am very excited to welcome Richard to RED Associated Labels. His wealth of experience will play an integral role in developing and breaking our roster of artists, and I can't think of a better qualified executive to help us build a successful foundation and future."
Commenting on his appointment, "Throughout my career I've had the privilege of working to promote and establish many innovative artists with great music and I will continue that tradition with RED Distribution and RAL," Nash said. "I look forward to being a part of such a strong executive and committed team." Richard comes from EMI Music where he previously held the position of SVP, Urban Promotion from 2008-2013 and worked with high caliber artists such as Snoop Dogg, Katy Perry, Avant, Emeli Sande, Tamia and many others. Prior to EMI, Richard established PlayTyme Entertainment in 2004, an independent label and promotion company where he consulted on major releases including Al Green's album Lay It Down, and helped relaunch the career of Shanice Wilson. From 1995-2004, Richard was SVP of Promotion at Elektra Records reporting to Sylvia Rhone, who was then the label's CEO. While there, Nash was an instrumental part in building careers for such artists as Missy Elliot, Busta Rhymes, Keith Sweat and Gerald LeVert. Prior to that, Richard was SVP of Promotion and Marketing at Atlantic Records. At Atlantic he helped establish artists such as En Vogue, and Brandy; Brandy's first two albums have together sold more than 6 million copies in the US. Richard began his career in 1980 as a local promotion representative for Atlantic in Cleveland.