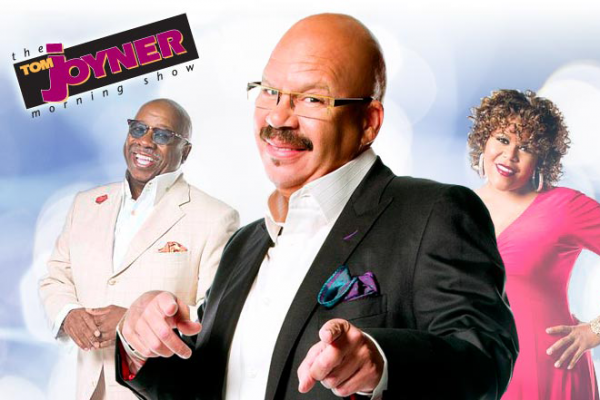 Beginning Thursday, January 2, 2014, Urban Radio's premiere radio show, The Tom Joyner Morning Show, debuts on Cumulus Media's Old School 106.7, KMEZ.
Joyner's program known as the daily "Party with a Purpose" delivers an entertaining show of information, entertainment, and empowerment including a who's who of contributors, artists, and leaders in the community. The Tom Joyner Morning Show features co-host Sybil Wilkes and J. Anthony Brown as well as contributors including Reverend Al Sharpton, Roland Martin, Don Lemon, Jacque Reid, and Mellody Hobson. The Tom Joyner Morning Show airs on over 100 radio Radio Stations reaching more than 1 million listeners on a weekly basis and is distributed by REACH Media, Inc.
Excited about starting each weekday for Old School 106.7 listeners Joyner commented, "When I think of the Big Easy all I think about are all the good times, good food, and good hugs I get every time I'm there. I love New Orleans, I love our Crescent City audience and I'm excited to join a Radio Station that cares about the community as much as I do."
Cumulus is the largest pure play radio company in the US and one of the Nation's top providers of local marketing solutions. Our radio and digital brands serve over 105 demographically distinctive audiences with over 65 million listeners each week representing over 93% of the 12+ populations with all levels of household incomes and the most web-savvy and gadget obsessed consumers according to numerous accredited studies. Cumulus local media brands deliver targeted messages and serve each local community in unique and relevant ways. Cumulus combines great people and technological excellence to serve every community in which we reside.
"In New Orleans, we are extremely excited to have a leader like Tom Joyner join our line up. Old School 106.7 is one of the most community oriented Radio Stations in New Orleans and The Tom Joyner Morning Show is a leader in community outreach and entertainment. This is a perfect fit for our New Orleans Cluster," stated Susan Lucchesi, Regional Vice President of Cumulus Broadcasting.
The Old School 106.7 weekday line-up beginning January 2nd will include Tom Joyner from 5am-9am, Papa Smurf in the middays, nationally syndicated comedian D.L. Hughley's radio show drives you home in the afternoon and Frank Nitti in the evenings.