TAVIS SMILEY TAPS ELSTON HOWARD BUTLER TO LEAD NEW RADIO STATION KBLA TALK 1580 IN LA
Seasoned Radio Vet Will Serve As President and COO of Smiley Audio Media Inc.
At the stroke of midnight on June 19, 2021 – that is, Juneteenth 2021 – Los Angeles will have its first and only "Unapologetically Progressive" talk radio station for the African-American listening audience!! Helmed by media personality, author and philanthropist Tavis Smiley of Smiley Audio Media Inc.  KBLA Talk 1580, is the only Black-owned and operated talk station in Southern California!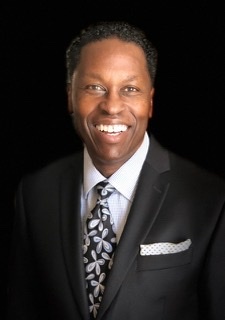 Smiley is excited to announce that he's tapped Elston Howard Butler to serve as president and general manager of KBLA Talk 1580. Butler will also serve as president and COO of the holding company, Smiley Audio Media Inc.
A 33-year seasoned radio executive, Butler has long been one of the market's top leadership executives, known for generating exponential growth across multi-media platforms. Most recently, Butler served as market manager for Taxi Productions' Radio Free 102.3 KJLH — overseeing a staff of 53 employees. Over the course of his broadcast media career, Butler has also been a winner for ABC/Disney and iHeart Media.  
 "I'm having a great run, but I'm not tired yet," said Butler. "The eyes of the future are looking back at us, hoping and praying that we get it right this time. I have been in and around LA my entire life, and now more than ever in this moment of racial reckoning for America, I feel a deep responsibility to help put our city on the right track."
For Butler, the timing couldn't be better to launch a talk radio station, geared toward people of color and progressives. "For me, that starts with helping to build a new talk radio station that will sound like our city and reflect the way it looks. KBLA Talk 1580 is a talk radio station that will give everyday people a voice, and advance conversations that matter," said Butler. "I am grateful to Tavis Smiley for his vision and stewardship of this historic Black-owned and operated media venture. The city is ready, our talented team is ready, I am ready."
Butler is a recipient of the National Salute to Black Achievers in Industry Award, co-founder of the Black College Expo and sits on the board of the Black Media Collective. 
For more information, visit KBLA1580.com.