I drew this picture from the soul and it is based on the way I remember neighborhood babysitters in the 70s where I grew up in Buffalo. This woman was my favorite babysitter Barbara Smith. She was married to the late Allen Smith who played for the Buffalo Bills.
The votes have been tallied, and it is time for the award winners to be revealed as steve harvey and Family Feud host, radio host, author and comedian steve harvey – hosts a grand celebration of community honors with star entertainment, sizzling music, and more August 10th, at this year's 11th Annual Ford Neighborhood Awards show (formerly the Hoodie Awards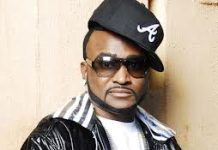 Perhaps Shawty Lo's Show SHOULD be Broadcast - Sabrina Lamb Interview (vid)With all due respect for Sabrina Lamb's position, I think our community may actually benefit from this show airing.I've really been on the fence about this issue concerning Shawty Lo's show "All My Babies' Mamas" for many reasons.
The annual A3C Hip Hop Festival announces a second round of incredible artists and showcases to happen October 11-13, 2012 at The Masquerade and...
Radio Facts: A popular Austin dj was robbed outside his radio station. Police say Bobby Bones, the morning dj for KISS-FM, was walking through the parking lot of Clear Channel radio in South Austin just after 4 a.m. when someone called out to him, then chased him.
This morning Yahoo news ran a story about Trayvon Martin being suspended from school because of having marijuana residue on his person.