Breakthrough Music Discovery and Recording Platform from 1800 Tequila Delivers Fresh New Sounds in Hip-Hop with Mentorship from Industry Titan
---
Make every second count. 1800 Tequila® and artist of the decade Future have partnered together to curate 1800 Seconds Vol. 2, giving seven rising artists the opportunity to write and release new tracks with major label resources and one major co-sign.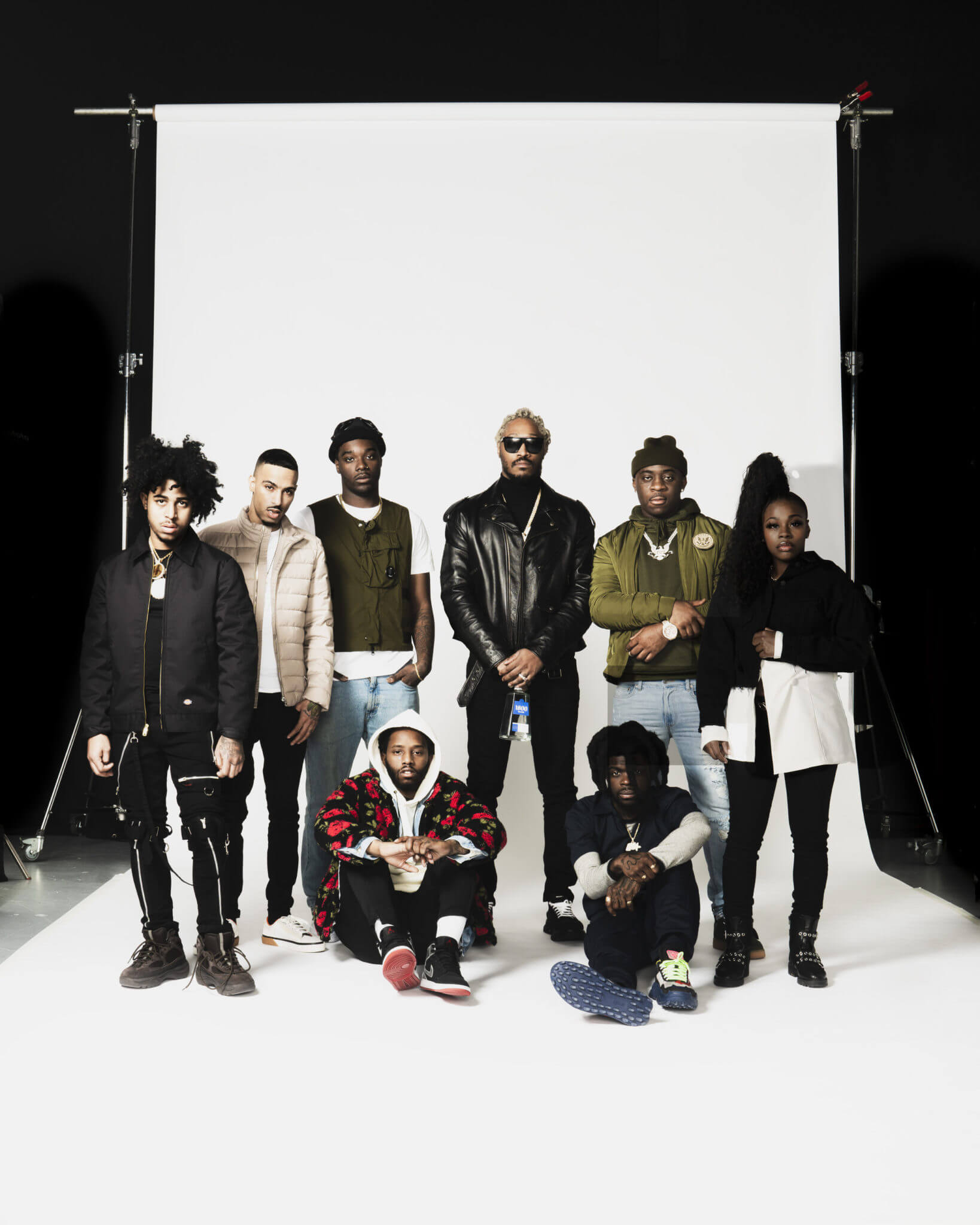 1800 Tequila launched 1800 Seconds to seek out new sounds in hip-hop and support up-and-coming talent to release new music on a national scale. Each of the seven new artists, chosen by Future and the A+R team, were challenged to write and record an entirely new track to present their unique sound to the world during a week of studio sessions. With all beats and executive production coming from rising superstar Nick Papamitrou (aka Papamitrou or Nick Papz), he along with Future created the album in one week together in November, with Future guest appearing on a number of tracks. The album, being distributed by UnitedMasters, is available now on all music streaming platforms.
1800 Seconds is the latest collaborative project to benefit from GRAMMY award-winner Future's sonic expertise. As the founder of Freebandz, and with six No.1 albums in four years, Future has become one of the most prolific hip-hop artists of the decade. Now as one of music's most recognizable voices, Future is bringing his love of artist collaboration and his industry knowledge to1800 Seconds – as the second artist in the series to mentor this next generation of creators with 1800 Tequila.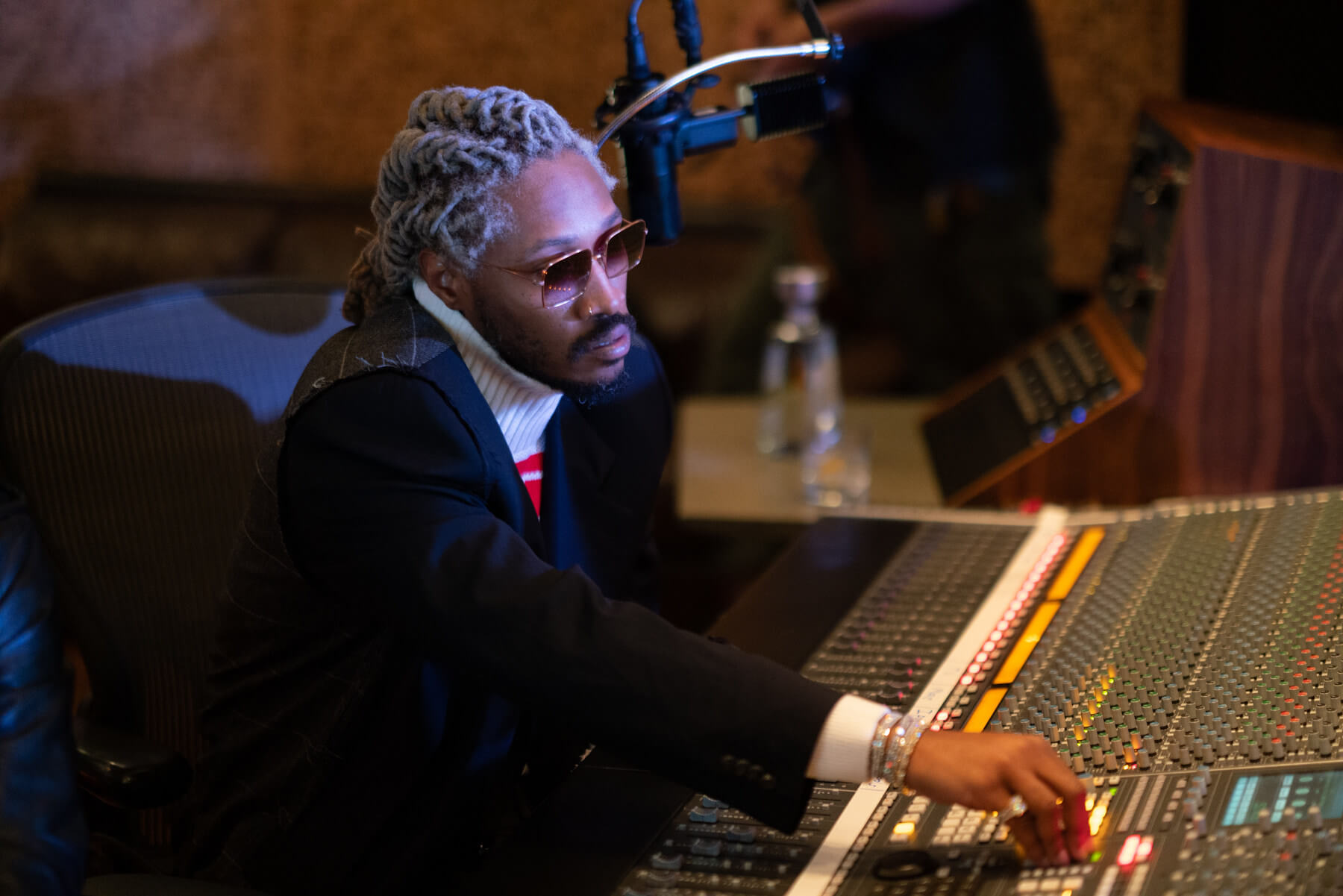 "When I got into music, I did it my own way, I made a path for myself. I've created shoes to walk down my path and I made them big enough for someone else to walk after me," says Future. "Curating this project with 1800 Tequila gives me a platform to find and collaborate with young artists, help them shape their voice and push their vision.  Everyone has a different vision for themselves - real success and magic happens when we come together and work collectively."
1800 Seconds is the first time Future has fostered up-and-coming talent to release music in this way. The artist discovery and recording platform was created to support artists who are shaping culture with full major label resources and marketing support. For 1800 Seconds Vol. 2, each artist was selected for their unique sound and raw talent to create a compilation album with sonic diversity and depth. The seven artists are Aurora Anthony (New York, NY), Herion Young (Memphis, TN), Juiicy2xS (Cincinnati, OH), Lihtz (Philadelphia, PA), Seddy Hendrinx (Jacksonville, FL), Shaun Sloan (Los Angeles, CA) and Test (Baltimore, MD).  
Hip Hop Music Icon Future
To download the full 1800 Seconds album, meet the artists and watch the behind-the-scenes documentary, please visit 1800seconds.com. A live artist showcase, including a performance from Future, is coming to Atlanta in January. For hi-res imagery and videos, please download HERE.
About 1800 Seconds
1800 Seconds (:1800) is an artist discovery and recording platform that gives the next generation of hip-hop artists a chance to record and release one new track under the guidance of a hip-hop titan.  In its second year, hip-hop icon Future served as executive producer and mentor for seven up-and-coming artists from around the country.  Stream 1800 Seconds Vol. 2 album at 1800Seconds.com to hear how seven aspiring artists made every second count with 1800 Tequila and music mentor Future. 
We LOVE profiling DJs from around the country and I was really impressed with Redd Roxx's drive. She currently works at WBLK in Buffalo and is destined for even greater success.
RADIO FACTS: Where are you from?
REDD ROXX: I was born, raised and currently reside in the land of the (well known national) Buffalo wing & the Buffalo Bills, none other than Buffalo, New York.
How did you get started in Radio?
My college career was in nursing and was completely unhappy. It just wasn't my passion! I took a break and asked myself what did I like to do the most? I pretty much realized I loved anything based in communications. Writing, speaking, etc. so I decided to go back to school for communications & media arts and LOVED it! There, I discovered my passion for broadcasting. I learned the basics at our college radio station and decided to try and intern for the largest Hip Hip and R&B station in Western New York, Power 93.7 WBLK. After some persistence, I finally landed an interview with the promotions department and the rest was history! DJ Supreme was the evening Radio DJ at the time, he took me under his wings and taught me basically all that I know today. For that, I'm forever indebted. My Program Director at the time, Chris Reynolds gave me a shot at overnights and I worked my up to finally landing my own radio show and been at it ever since!
What Radio DJs or people in the industry do you most admire?
Of course, I love the greats like
Angie Martinez
whom I admire her longevity in this industry because it can be tough for us women and very unpredictable.
Angela Yee
is dope, I admire her growth and ability to evolve. I met TT Torrez while she was hosting at a club in NYC during NBA All-Star Weekend one year and she actually inspired me to step my MIC game up! She was so amazing and confident! And an up and coming radio personality I follow on IG is
MiAsia Symone,
I've literally watched her grind from the ground up and she's doing big things now! That's so inspirational to me.
So, what makes your show different from others?
I'm real! I get a lot of people that tell me I brighten up their days because I'm silly and just have fun with it and genuinely love what I do. I think that comes across the airwaves to my listeners.
Where do you see yourself in five years?
Five years in radio? Definitely syndicated. I see myself also crossing over into television as well. I hope to be able to aid in bridging the gap between social media tv and traditional tv.
What would most people be surprised to learn about you?
That I'm a mom of three! Yes. I actually completed school and interned with three kids...while going through a divorce might I add. My oldest is 16 and loves music just as much as I do...so much so, he produces in his free time outside of school and work. It's dope to have that bond with your kids and also even more dope that he keeps me in the loop with what all the cool kids are listening to outside of the radio. We have debates often about what's hot and what's not lol I also grew up in a household where we couldn't listen to Hip Hop freely, at least while my dad was home. He was strict! I use to sneak into my older sister's room and watch the VHS tapes of videos she would secretly record while they were outside playing. Method Man & Mary J. Blige's "You're All I Need" did it for me! I watched that video over and over...that's when I fell in love with hip hop music. I was gifted with my first stereo around 13 years old and believe it or not, I still have it until this day.
Anything else?
I just want to say to anyone out there hoping to get into radio...it's HARD, but with persistence, patience, and dedication you CAN and WILL do it. Don't ever give up that dream! Build relationships, connections and never stop working on your craft. I did it with almost every set of odds against me, so it can most definitely be done. Never stop grinding! - Radio ReddRoxx
[email protected]
Black Violin Announces New Album Take the Stairs - Watch The Video for the First Single "Show Off"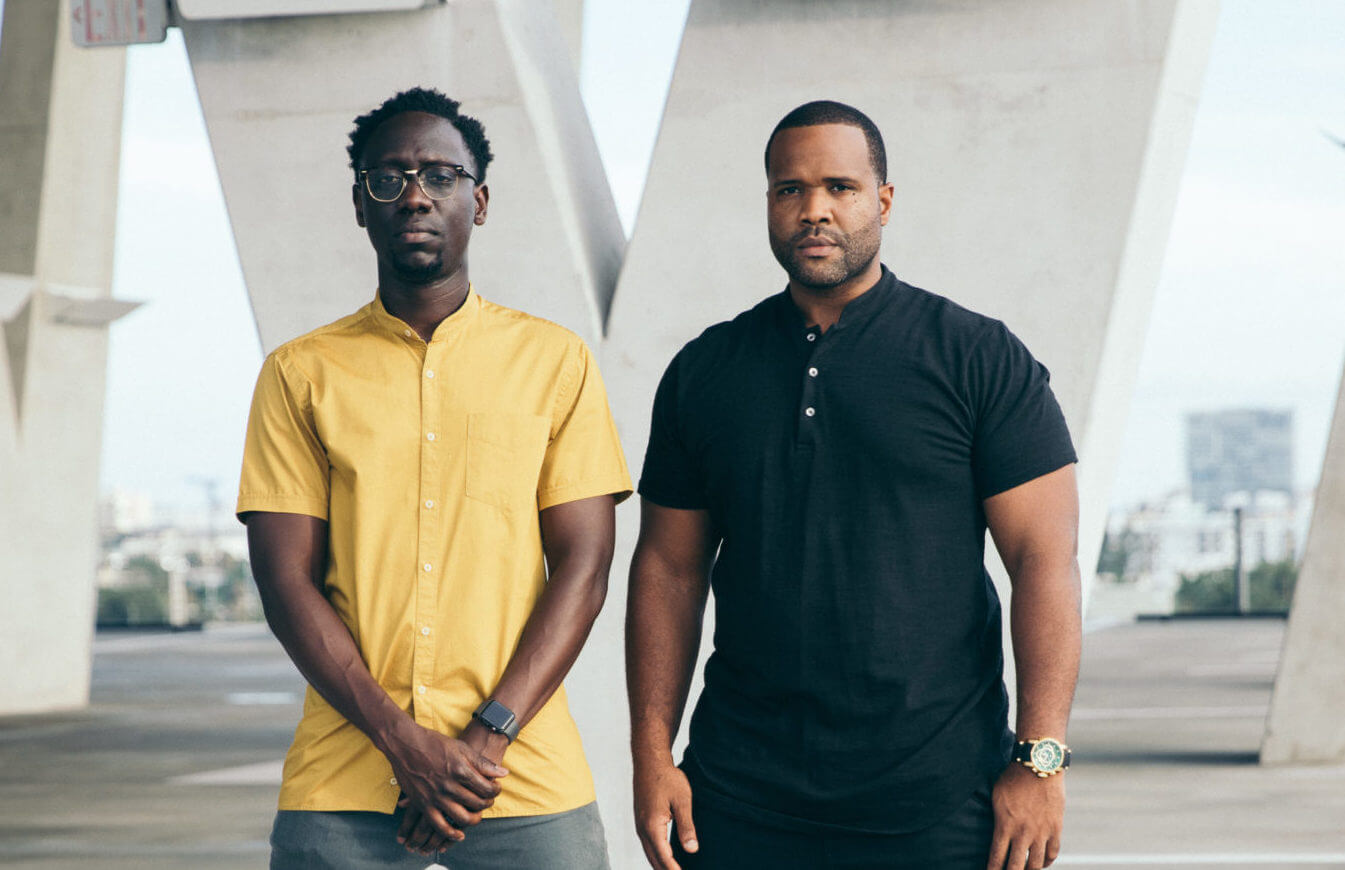 Photo Credit: Mark Clennon Today, the classical-meets-hip-hop duo Black Violin announced a November 1st release date for their album Take The Stairs. The announcement comes with the album's first single "Showoff" – referred to by Black Violin as a "classic instrumental," the song displays the group's technical virtuosity while incorporating fiery, energetic production. The track is accompanied by an official video featuring a variety of athletes and influencers showing off their own impressive feats and stunts. For 16 years, Black Violin members Kev Marcus and Wil Baptiste have been merging string arrangements with modern beats and vocals. The two met in orchestra class at Dillard High School in Ft. Lauderdale, becoming classically trained on the violin and viola through their high school and college careers. Post-college, they reconvened to produce beats for South Florida rappers, and began building an audience in local clubs. They later went on to win Showtime at the Apollo in 2005, and eventually sold out headline performances at venues across the country, including a sold out two-night headline run at The Kennedy Center in 2018. Their unique brand of merging the genre they were listening to (hip hop music) with the world they were studying (classical) was celebrated with collaborations with Alicia Keys, Wu Tang Clan, 2 Chainz and others. NPR took note and declared "their music will keep classical music alive for the next generation." UPROXX also featured Black Violin in a mini-documentary as part of their "Uncharted" series, watch the video HERE. The duo plays over 200 shows a year (many of these are performances for young low-income students in Black communities - in the last year alone, the group played for over 100,000 students) with the goal of challenging stereotypes and preconceived notions of what a "classical musician" looks and sounds like. "The stereotypes are always there, embedded so deep in our culture," says Wil. "Just by nature of our existence we challenge those ideas. It's a unique thing that brings people together who aren't usually in the same room, and in the current climate, it's good to bring people together." Facebook - Twitter - Instagram - Official Website Tracklisting: 1. Rise 2. One Step 3. Showoff 4. Unbreakable 5. Lost In The Garden 6. Serenade 7. Dreamer 8. Spaz 9. New Life 10. Al Green 11. Impossible Is Possible 12. A Way Home 13. Elgar Nimrod Tour Dates: 9.21.19 - St. Joseph, MN - College of Saint Benedict's Escher Auditorium 9.22.19 - Iowa City, IA - Englert Theatre 9.24.19 - Kalamazoo, MI - State Theatre of Kalamazoo 9.25.19 - Lexington, KY - Lexington Opera House 9.26.19 - Pittsburgh, PA - Byham Theater 9.27.19 - Durham, NC - Art of Cool Festival 9.28.19 - Durham, NC - Art of Cool Festival 10.11.19 - Hartford, CT - Bushnell Center for Performing Arts 10.12.19 - Keene, NH - Colonial Theater 10.13.19 - Johnson, VT - Catamount Film & Arts 10.16.19 - East Lansing, MI - Wharton Center for Performing Arts 10.17.19 - Bloomington, IL - Bloomington Center for the Performing Arts 10.19.19 - Lawrence, KS - Lied Center of Kansas 10.23.19 - Fort Wayne, IN - Embassy Theater 10.24.19 - Wausau, WI - Grand Theater 10.25.19 - Madison, WI - Overture Hall 11.2.19 - York, PA - Strand Theatre 11.3.19 - Columbus, OH - Ohio Theatre 11.5.19 - Dayton, OH - Victoria Theatre Association 11.6.19 - Toledo, OH - Valentine Theatre 11.7.19 - Rochester, NY - Kodak Center Theater 11.8.19 - Philadelphia, PA - Kimmel Center Academy of Music 11.9.19 - Baltimore, MD - Meyerhoff Symphony Hall 11.14.19 - Oklahoma City, OK - Oklahoma City Community College PAC 11.15.19 - Little Rock, AR - University of Arkansas Pulaski Technical College 11.17.19 - St. Louis, MO - Touhill PAC 1.14.20 - Denver, CO - Paramount Theater Denver 1.17.20 - Logan, UT - Cache Valley Center for the Arts 1.18.20 - Durango, CO - Fort Lewis College Concert Hall 1.20.20 - Boise, ID - Egyptian Theater 1.21.20 - Salt Lake, UT - Kingsbury Hall, University of Utah 1.28.20 - Santa Barbara, CA - Granada Theatre - USB Arts & Lectures 1.31.20 - Chandler, AZ - Chandler Center for the Arts 2.1.20 - Wickenburg, AZ - Del E Webb Center for the Performing Arts 2.8.20 - Orlando, FL - Bob Carr Theatre - Dr. Philips Center 2.12.20 - Fort Myers, FL - Barbra B. Mann Performing Arts Hall 2.13.20 - Tallahassee, FL - Ruby Diamond Concert Hall 2.14.20 - Jacksonville, FL - Florida Theatre 2.20.20 - Tampa, FL - Straz Center for the Performing Arts 2.21.20 - Ft. Lauderdale, FL - Broward Center for the Performing Arts 2.27.20 - San Francisco, CA - Palace of Fine Arts Theatre 3.1.20 - Sacramento, CA - The Crest Theatre 3.5.20 - Los Angeles, CA - The Theatre at the Ace Hotel 3.6.20 - Escondido, CA - California Center for the Arts 3.27.20 - Purchase, NY - PAC at Purchase College 4.7.20 - Houston, TX - Jones Hall, Society for the Performing Arts 5.6.20 - Portland, OR - Portland'5 Keller Auditorium 5.7.20 - Eugene, OR - Hult Center for the Performing Arts