Home
Tags
Common Ground Foundation
Tag: Common Ground Foundation
Radio Facts: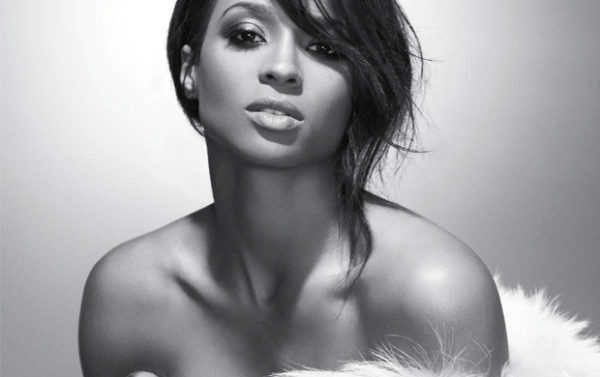 Today, WE Day, a series of worldwide educational events celebrating young people
making
a difference in local and global communities, along with National Title Sponsor Allstate, bring together world-renowned presenters, speakers and performers to celebrate 15,000
Illinois
students and educators from over 400 schools. Students attending have earned their way to WE Day by taking action on issues such as bullying, hunger and homelessness. Taking the WE Day
Illinois
stage will be inspiring speakers and performers, including Ciara, Martin Luther King III, Jordan Smith, Paula Abdul, Nico & Vinz, J.R. Martinez, Monique Coleman, Becca Tobin, Kardinal Offishall, Spencer West, international activists and WE Day co-founders Craig and Marc Kielburger, and more. WE Day streams live today starting at 9 a.m. CST at www.weday.com/watch;
Illinois
youth have earned their tickets to WE Day by taking action on local and global
social
issues through WE Schools, a year-round service learning program, which provides a free menu of hands-on, student-led campaigns designed to enhance a school's existing
social
initiatives or to spark new ones. WE Schools helps young people turn the day's inspiration into sustained service action and together, WE Day and WE Schools are a blueprint for building the next generation of change-makers. Allstate Chairman and CEO, Tom Wilson, national Co-Chair of WE Day, will deliver a message of youth empowerment to the audience. "Throughout history, youth have taken action to create positive
social
change
. Young people can lead the way and restore hope in our communities – they've got the solutions. WE Schools makes that happen. WE Day celebrates their success." Young people across
Illinois
are creating remarkable
change
through the WE Schools program. For example, students at William H. Taft High School in Chicago collected food items for the needy in their community. This past fall, students trick-or-treated at Halloween for non-perishable food items for a local food pantry. To continue
making
an impact, the students also teamed up with New Hope Community Food Pantry to collect and distribute food items in their neighborhoods, and they will continue to support community members with upcoming brown-bag lunch and school supply programs. Former U.S. Secretary of Education and WE Day
Illinois
Co-Chair, Arne Duncan, will take the WE Day stage to reinforce the educational outcomes of service learning and to honor the school districts, teachers and youth in
attendance
. "We can't do enough to celebrate kids who are providing unbelievable
leadership
and service. Young people have an incredible opportunity to drive the
change
we need and this is a tremendous group of young people. WE Day is a way to help them, listen to them, and most of all to learn from them." WE Day
Illinois
will energize the
crowd
through a day of powerful educational speeches, inspirational moments and empowering performances, including: Human rights advocate and eldest son of the late Dr. Martin Luther King, Jr., Martin Luther King III, inspires the audience with a motivating and empower message. Spoken word artists, Jamila Woods and youth from Louder Than a Bomb inspire the
crowd
with a powerful spoken word piece, highlighting the importance of a young person's voice. Grammy® Award-winning singer, songwriter and record producer, Ciara, gets the
crowd
on their feet to a medley of her chart-topping hits. She will be joined by multi-award winning, non-profit, dance & music theater company, Endure Dance Company. Making WE Day a true community celebration, local young people with inspiring personal stories will join the lineup on stage, including Raven Smith, age 17, from Morgan Park High School. Determined to
change
the recent national headlines about violence in Chicago, Raven created "Straight From The Go," an apparel line with a positive message. Through her brand, Raven showcases Chicago as a world-class city with caring and generous citizens who are dedicated to
making
a difference. WE Day will also highlight tremendous local youth leaders supported by Chicago Scholars, Mikva Youth Challenge, local schools and organizations, including ChiArts, Chicago Citizens for Change, Peacemakers Program, Soul Children of Chicago and Young Chicago Authors. WE Day provides youth with a platform to learn about some of today's most pressing issues while celebrating this generation's shift from me to we—toward acting with intention, leading with compassion and believing in the power of community. WE Schools has engaged over 600 schools and community groups across the state, including the 400-plus in
attendance
at WE Day
Illinois
. More than half of the students in
attendance
come from Chicago Public Schools, and over 76 percent are from low income communities. In the 2014-2015 school year, 83 percent of
Illinois
educators participating in WE Schools have identified
leadership
opportunities for their students as a result of the WE Schools program 84 percent of educators said their students saw themselves as part of a broader community 71 percent of educators said the program encouraged previously disengaged youth to become more engaged A global movement of 2.3 million young people strong, youth involved with WE Day and WE Schools have raised $62 million for more than 2,500 local and global organizations, volunteered 19.9 million hours for local and global causes and collected over 7.6 million pounds of food. "We believe that, if given the right tools, today's youth can conquer anything they put their minds to. Annually, 200,000 students coast to coast and around the globe from over 10,000 schools earn their tickets to WE Day by creating tangible benefits for their communities," said WE Day co-founder Craig Kielburger. "By bringing together thousands of young change-makers today, students across
Illinois
will know they're not alone and that collectively, they are
making
their voices heard." WE Day is supported by
Illinois
by Co-Chairs Tom Wilson, Chairman and CEO, Allstate; Arne Duncan, former U.S. Secretary of Education; Common, award-winning hip-hop artist, actor and founder of the Common Ground Foundation; Alex Gourlay, president, Walgreen; and Jade Greear, WE Day
Illinois
Youth Co-Chair. WE Day is free to the thousands of students and teachers in
attendance
at WE Day Illinois, thanks to the generous support of National Title Sponsor Allstate, a company that empowers future generations with the strength, confidence and skills to rise up as leaders and realize their potential—and to show the world that g
Radio Facts: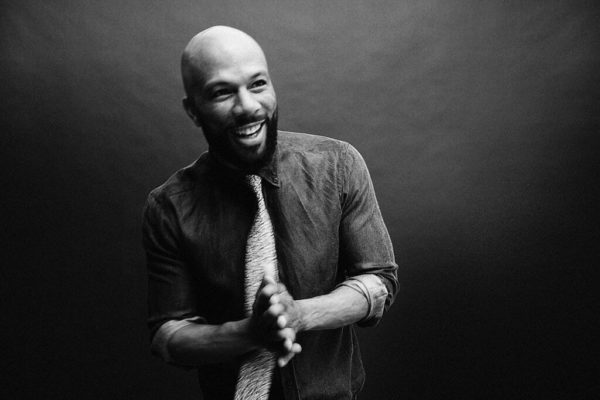 We Day, the stadium-sized youth empowerment event announced that it will be coming to Illinois for the first time with support from National Title Sponsor Allstate on April 30, 2015 at the
Allstate Arena
. The star-studded lineup of speakers and performers for We Day Illinois will bring together 15,000 students and teachers from over 500 schools through a full day of educational speeches, inspirational moments and electric
performances
. Taking to the stage this year is a cast of returning We Day favorites and new faces, including Jennifer Hudson, Common, The Band Perry, Colbie Caillat, Magic Johnson, Lt. Colonel Eileen Collins, Martin Sheen, Marlee Matlin, Hannah Simone, Rico and Raini Rodriguez, Dennis Haysbert, Babyface, and Kweku Mandela. Along with others, this all-star lineup will join international activists and We Day co-founders, Craig and Marc Kielburger, to share their passion for change, international experiences, and energize the
crowd
with unforgettable
performances
and motivational speeches. Selena Gomez, actress, multi-platinum recording artist and host of We Day Illinois, will lead the
crowd
through a day full of powerful educational speeches, inspirational moments and empowering
performances
. We Day is the movement of our time – a movement of young people leading local and global
change
. We Day celebrates and inspires this generation's shift from me to we – towards acting with intention, leading with compassion, and a belief in the power of community. We Day is one of the world's largest registered charities on
social
media, with more than five million followers. This year alone hundreds of thousands of young people will come together in stadium-sized events in 14 cities to take part in this unprecedented educational initiative. Leading the arrival of We Day Illinois and co-chairing the event is award-winning hip-hop artist, actor, and founder of the Common Ground Foundation, Common, and Chairman and CEO of The Allstate Corporation, Tom Wilson, alongside We Day's national co-chair, Academy® and GRAMMY® award-winning actress and musician and co-founder of the Julian D. King Gift Foundation,
Jennifer Hudson
.
Radio Facts: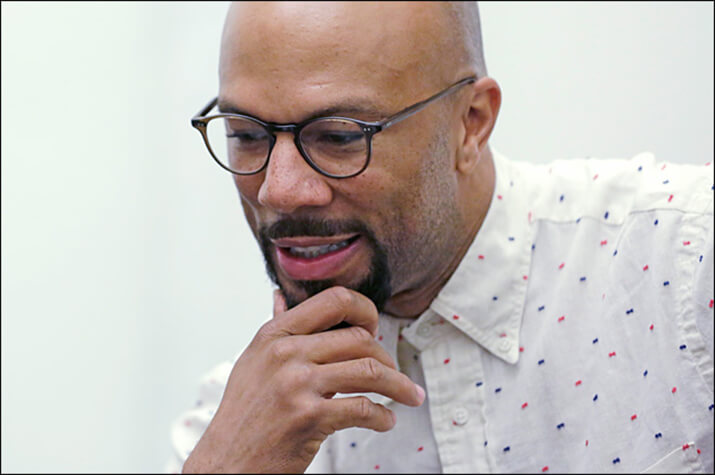 Common, and the Common Ground Foundation, Andrea L. Zopp, president and
CEO
of the Chicago Urban League, and Kanye West's Donda's House, Inc. Creative Director, Rhymefest held a press conference at Chicago's Museum of Contemporary Art, to discuss the state of their organizations, upcoming projects and announced the Chicago Youth Jobs Collaborative. The groups united for Chicago youth to
advocate
and garner commitment in organizing government, nonprofit and for profit stakeholders to push for more funding and resources to create youth employment opportunities. With the common missions threaded through each organization as well as their distinct influence in specific communities, the groups rallied to both challenge themselves and others to create job opportunities for youth, year round. The Chicago Youth Jobs Collaborative is a movement to organize public, private and nonprofit stakeholders collectively to
advocate
for resources and support services to address youth employment needs. This collaborative is a strong, youth-centered effort focused on securing year round jobs for young people ages 16 to 24. Community partners include: Alternative Schools Network (ASN), Austin Peoples Action Center (APAC), Centers for New Horizons, Chicago Jobs Council and UCAN. In addition to inaugural partners, the collaborative looks to secure partners in the private and public sectors. Launching in the fall of 2014, in the first year, The Chicago Youth Jobs Collaborative seeks to provide year round jobs to a minimum of 1,000 youth with the intent to increase this number by one thousand per year over the next four years, for a target of 15,000 youth impacted over the next five years. "Today we issue a call to action to the public, private and non-profit sectors to join this effort to make year round investments in our youth. Summer jobs provide tremendous opportunities, but we often hear strong pleas from young people for year round jobs," said Andrea L. Zopp, President and
CEO
of the Chicago Urban League. "In addition to providing financial resources and a strong work ethic, jobs keep youth out of harm's way. Year round job opportunities and support services will significantly improve the well-being of our youth and strengthen our city. We owe it to our young people to make this investment in them." The Common Ground Foundation and Donda's House, Inc. also announced the launch of an Annual Music Festival, The AAHH! FEST, with proceeds from the Festival supporting the Common Ground Foundation, Donda's House, Inc., Arts Education in Chicago Public Schools, and Year-Round Youth Jobs initiatives. Specific event plans leading up to the festival can be found at www.dondashouseinc.org or www.thinkcommon.com. "Donda's House Inc. is thrilled to partner with the Common Ground Foundation & Chicago Urban League along with several other community organizations across the city to host Open Mics, giving youth the opportunity to express themselves in a safe and nurturing event. Talented youth will be selected to showcase at the AAHH!! Festival in September" said Donnie Smith, Executive Director of Donda's House, Inc. The AAHH! FEST, will be held September 20-21, 2014 at 6300 S.
Hayes Drive
.
Day One
will feature a diverse, all-star line-up of talent from across the country and Chicago. Day Two, will be curated by Kanye West' foundation, Donda's House, and showcase Chicago's aspiring talent. The AAHH! FEST will also host a job-shadowing program, which allows youth to learn operations connected to producing a high-level outdoor special event. "With the joining of these great organizations, we hope to continue the efforts of so many other organizations and the City of Chicago to create opportunities throughout the year for our youth and challenge our city to do even more on the ground. Our efforts will culminate in a musical celebration every year that will include resources offered to Chicago kids, directly related to placing them with an opportunity that can provide them hope and stability," says Common. Officials in attendance included, Ken Bennett (Deputy Chief of Staff, Mayor's Office), 5th Ward Alderman, Leslie Hairston, Michelle Boone (Commissioner, DCASE), Alonzo Williams (Deputy Director of Park Services, Chicago Park District), and Father Mike Pfleger (Faith Community of St. Sabina).
Radio Facts: Radio Facts: In an effort to increase the number of former dropouts receiving their high school diploma, Earvin "Magic" Johnson, two-time NBA...