Black Radio Exclusive Magazine (BRE), Black entertainment's premier magazine since 1976, is proud to select giant music publisher Warner/Chappell Music's (WCM) newly appointed President of North America, Jon Platt, as its Man of the Year.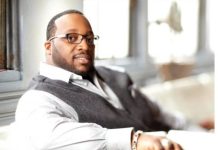 Radio Facts: Radio Facts: The Black Alliance for Educational Options (BAEO) is excited to partner again with Grand Rapids, Michigan pastor and Grammy-nominated, Dove, Stellar and bet award-winning gospel artist Dr. Marvin L. Sapp for a multi-city tour to promote educational opportunities for Black families.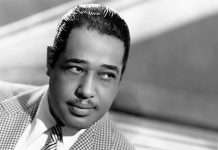 Radio Facts: Radio Facts: Legacy Recordings, the catalog division of Sony Music Entertainment, celebrates the life and music of Edward Kennedy "Duke" Ellington, honoring the American composer as Artist of the Month for Black History Month, February 2014. A century ago, in 1914, a teenage Duke Ellington, working in Washington DC as a soda jerk by day and aspirant jazz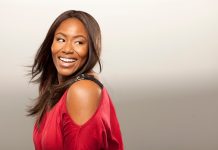 This is honest as honesty gets. Former American Idol contestant and now Grammy Award winning artist, Mandisa was nominated in two Christian Contemporary categories for her song "Overcomer" for the 2014 Grammy Awards. Instead of strolling the red carpet and soaking up the limelight, she was at home just relaxing.
Radio Facts: Radio Facts: Although the incarceration of celebrities like Lil Kim, Da Brat, DMX, Lindsay Lohan, and a host of others, have made "serving time" acceptable in today's culture, formerly incarcerated R&B/hip hop music songstress, Erika Kayne, is determined to make sure young people know the real deal about the conditions in prison and don't get caught up
BMG, the new model music rights management business, has appointed Fred Casimir to run its recordings business worldwide as Executive Vice President International Repertoire.Casimir will have responsibility for both new recordings released through BMG Artist Services a
This has been an amazing year for Gospo-Fella Entertainment with a roster of some of the most powerful independent gospel-recording artists to date. They are proud to welcome their latest addition, Raleigh, North Carolina's best - Kim Person.Kim is no stranger to the gospel music industry.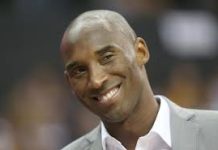 TakePart TV, the new impact-driven channel recently launched by Participant Media, has partnered with NBA superstar Kobe Bryant to create a five-part...
7 DayChartsUrbanMediabase - Published PanelPast 7 Days - by Overall RankReturn to Main Menu
7 DayChartsUrban ACMediabase - Published PanelPast 7 Days - by Overall RankReturn to Main Menu
7 DayChartsUrbanMediabase - Published PanelPast 7 Days - by Overall RankReturn to Main Menu
The American Society of Composers, Authors and Publishers (ASCAP) and America SCORES are pleased to announce that this Thursday, August 30, 2012, Grammy Award-winning...
Radio Facts: 7 Day Charts Urban Mediabase - Published Panel Past 7 Days - by Overall Rank Return to Main Menu Up In Spins LW: Feb  24  -  Mar  2 TW: Mar  3  -  Mar  9 Updated: Wed  Mar  10 5:30 PM PST Rank Mediabase Sortable Statsâ"¢ - Click any Blue Header Spins Aud. /mill lw TW Artist Title
New gospel group 3 Winans Brothers, comprised of multiple Grammy Award winners and gospel legends BeBe, Marvin, and Carvin Winans, will release their debut album through BMG after signing a publishing and Artist Services deal with the international rights management company.3 Winans Brothers made their much-anticipated live debut at last year's historic 50th Anniversary March on Washington ceremonies where they