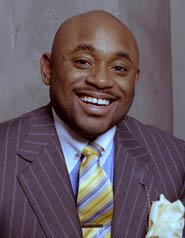 Steve Stoute
Veteran Journalist and Host Geraldo Rivera, activist and radio host Curtis Sliwa
Joining Sir Richard Branson, Dennis Miller and Mary J. Blige
& NY On Air Talent to recognize RADIO
There's nothing dirty about it!
"RATED R"
Advertising Week's Must Attend Event!
A showcase of "THE DIRTY LITTLE WORD" Steve Stoute joins the Executive Roundtable discussion sharing insights on radio's value and role in highly successful campaigns. The New York Radio Market breaks conventional rules to showcase the unconventional and too often undervalued influence of Radio in today's marketing universe during Advertising Week in New York City at newly re-named Best Buy Theater. The exclusive "Rated R" event in Times Square features unconventional personalities welcoming attendees with an opening performance by the nationally syndicated Dennis Miller, discussion with groundbreaking brand specialists like Steve Stoute, compelling interviews during the "In Studio Session" like HOT 97's Latin diva Angie Martinez who will get the audience up close and personal with recording artist, Mary J Blige. Veteran journalist Geraldo Rivera will be interviewed by activist and radio host, Curtis Sliwa"¦all leading up to keynote & brand pioneer Sir Richard Branson, no Virgin to radio!
More special appearances will be announced in the days to come and count on some surprise guests. Rated R has been created to demonstrate why "Radio" is not a dirty little word and to educate marketers on all of the assets radio encompasses today beyond the stereo speakers. "The land scape continues to change. All media is fragmented today but radio remains highly effective, efficient and is also a tremendous collaboration with digital" states Deborah Beagan Executive Director for NYMRAD. The association is on a mission to help advertisers discover how forward-thinking companies are using radio and all of its tentacles to creatively engage loyal audiences and integrate their messages across successful audio, digital, video and social media assets – in many cases, right down to carrying audiences to retail locations and moving the needle. Alexand ra Cameron, NYMRAD Chair states, "An integrated lifestyle program designed by a radio station or group with the brand objectives as guidance can turn a message into an experience and bring a brand to life both on and off air for the target consumer, on their terms, where they live. Radio today is far more sophisticated than given credit"
Cameron also SVP, Market Manager of Emmis NY, explains, "Brand s are built on stories well told. We are a species that loves, learns and laughs through stories. It may be art but it is also nature. Sound has been proven to be exceptionally powerful in engaging and influencing people and our capacity to remember something we've heard is incredible. I describe Radio as the sound of imagination. We don't see a visual created for us we see what we, individually, want to see relevant to the information being given to us and why radio has always been described as theater of the mind. To really dominate through radio, it requires a well written and produced creative execution. It presents an opportunity for those who understand how to apply creative to an audio medium like the savvy brand s that have been built on radio and who have developed audio logos or jingles for their stories that we'll remember forever. Every medium has its value and its place and you will find a story in all of them. However, the collaboration of multiple mediums is very strong play when it involves really good story telling and radio has a dynamic role in that with the added benefits of being able to do it immediately, with a local intelligence and within a trusted environment. Video didn't kill the radio star and it's highly unlikely that anything will. It remains the #1 place for music discovery and reaches 93% of the US population weekly! Radio has hit the mobile universe and one day not too far away, I predict it will live there. Radio, Re-think it"
Produced by The New York Market Radio Association (NYMRAD) as part of Advertising week 2010, "Rated R" takes place September 28th at the Best Buy Theatre (formerly "Nokia Theatre") in Times Square. Tickets are available to brand executives for $199 and available at www.dirtylittleword.com
For more information:
Official Site: https://www.dirtylittleword.com
Twitter: https://twitter.com/dirtylittleword