Radio Facts: Radio Facts: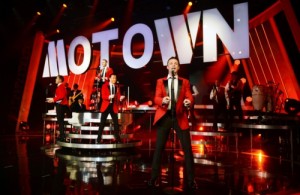 Smokey Robinson Presents Human Nature: The Motown Show, Las Vegas' latest vocal sensation is now open at The Venetian Las Vegas.
Smokey Robinson Presents Human Nature: The Motown Show debuts with a star-studded world premiere featuring Motown legends, celebrity guests and Strip headliners including: Smokey Robinson, Mary Wilson, Carrot Top, Brian and Eddie Holland, Holly Madison, Frankie Moreno, Deniece Williams, Claire Sinclair, Ricardo Laguna, Carla Pellegrino, and cast members from Rock of Ages, Absinthe, Peepshow, iCandy The Show, and more.
"We couldn't be prouder to call the iconic Venetian Las Vegas home for the next two years," said Human Nature's Andrew Tierney. "Being in Las Vegas and performing for our fantastic locals as well as people from every corner of the world each night is a tremendous privilege."
Produced by Adam Steck and SPI Entertainment, Smokey Robinson Presents Human Nature: The Motown Show features not only Hitsville favorites, but also forgotten classics and original material by the acclaimed Australian vocalists.
Human Nature came to Las Vegas in 2009 as the #1 vocal group in Australia and quickly became one of the Strip's favorite shows. Performing to sold-out audiences regularly, the multi-platinum selling band has brought the classic Motown sound full circle.
Human Nature has released nine albums, five of which went to #1 in their native continent, selling millions of records world-wide and garnering 23 platinum awards, 70 Top 40 hits and five Top 10 hits. Their chart-topping Motown tribute, Reach Out went five-times-platinum, attracting the attention of famed songwriter Smokey Robinson, who recorded "Get Ready" with them and ultimately became a presenter of their Motown show.
The group toured nationally in the U.S. in 2012, scored a #1 position on the Motown Charts and released their latest Motown CD and DVD following their PBS TV special in 2011.