Verizon to Increase Its Spend with Black-Owned Media Companies
 Byron Allen's Allen Media Group and Verizon proudly announce their partnership in a new diversity, equity, and inclusion (DEI) initiative to increase media spending with U.S. Black-owned media companies. The summit event will occur next month.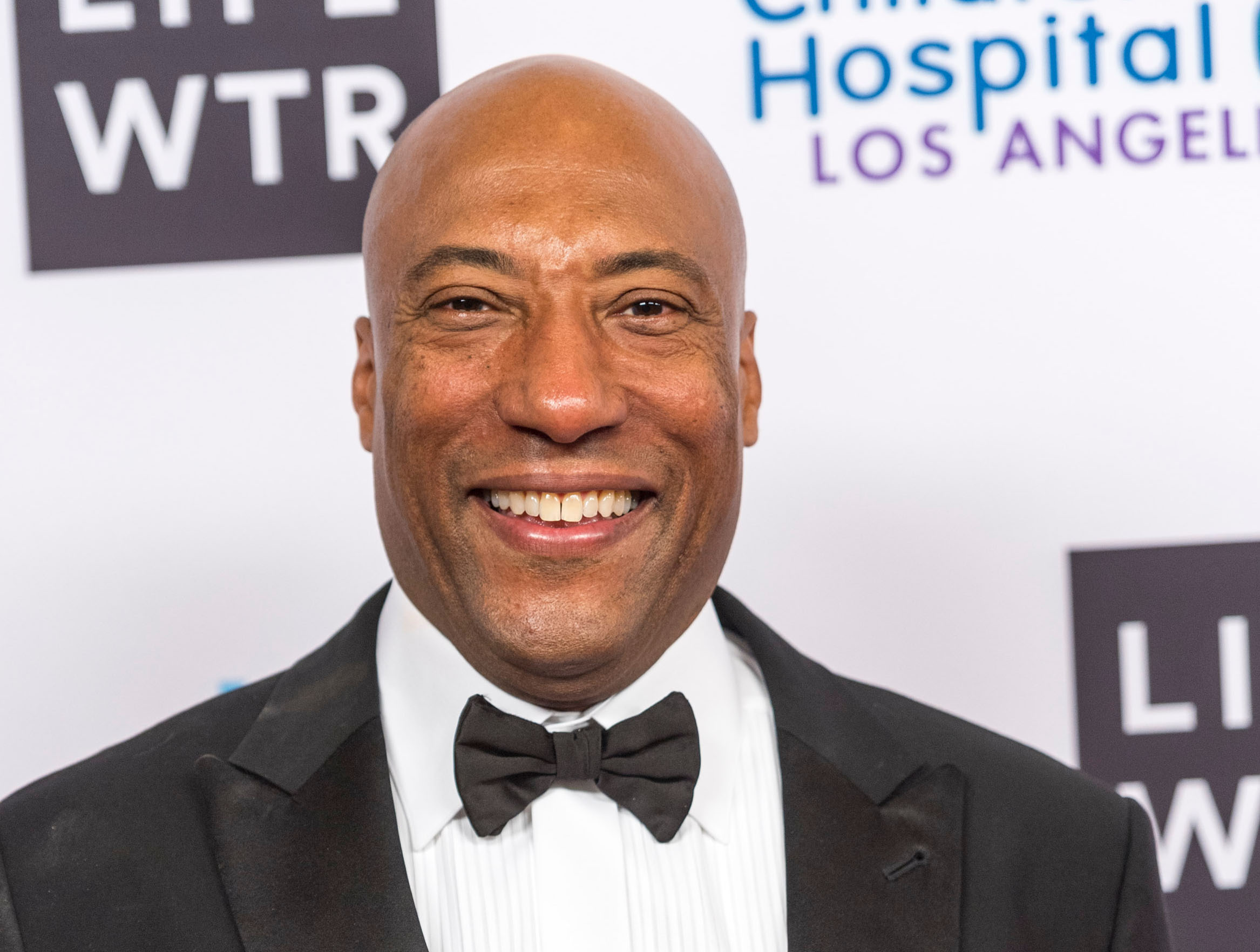 "I'm very proud of Verizon, one of the largest advertisers in the world, coming to the table to make sure we have real economic inclusion for Black-owned media," said Byron Allen, Founder/Chairman/CEO of Allen Media Group. "The biggest trade deficit in our nation is the trade deficit between corporate America and Black America, and we must close that gap immediately."
"Verizon has been working to address diversity, equity and inclusion issues for years and we are proud of the actions we continue to take to move the industry forward," said John Nitti, Chief Media Officer, Verizon. "Increasing our financial commitment to Black-owned media companies and partnering with Allen Media Group to host a summit that will provide these companies with resources to help enable long term growth is a crucial part of our responsible marketing action plan. It is also an important step in creating the equity the industry needs."
Chairman and CEO Byron Allen founded Allen Media Group/Entertainment Studios in 1993. Headquartered in Los Angeles, it has offices in New York, Chicago, Atlanta, and Raleigh.
Allen Media Group owns 16 ABC-NBC-CBS-FOX network affiliate broadcast television Radio Stations and ten 24-hour HD television networks serving nearly 180 million subscribers: THE WEATHER CHANNEL, PETS.TV, COMEDY.TV, RECIPE.TV, CARS.TV, ES.TV, MYDESTINATION.TV, JUSTICE CENTRAL.TV, THEGRIO.TV, and THIS TV.
Allen Media Group will add its eleventh network, THE WEATHER CHANNEL EN ESPANOL in 2021. Allen Media Group also owns LOCAL NOW and THE GRIO free-streaming AVOD services, powered by THE WEATHER CHANNEL and content partners, which delivers real-time, hyper-local news, weather, traffic, sports, and lifestyle information.
Allen Media Group also produces, distributes, and sells advertising for 67 television programs, making it one of the largest independent producers/distributors of first-run syndicated television programming for broadcast television Radio Station s. Allen Media Group International Television continues to extend its corporate branding and content around the globe.
It currently has active license agreements and programming in South Africa, The United Arab Emirates, Australia, The Bahamas, Canada and New Zealand. With a library of over 5,000 hours of owned content across multiple genres, Allen Media Group provides video content to broadcast television Radio Station s, cable television networks, mobile devices, multimedia platforms, and the World Wide Web. Our mission is to provide excellent programming to our viewers, online users, and Fortune 500 advertising partners.
Classic Byron Allen Interview on The Breakfast Club (below)
This has got to be one of if not THE best, MOST IMPORTANT interviews I have ever heard on the radio. There is nobody better to do it than these three members of The Breakfast Club Radio Show. All can relate to the entrepreneur concepts. If you are even THINKING about running a business or being an entrepreneur watch this. I have heard so many great comments about this segment.