Radio Facts: Radio Facts: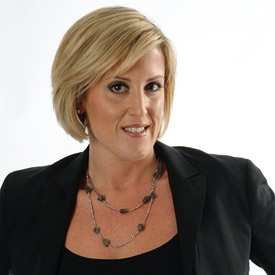 It's obviously getting real in these streets when you have radio hosts going at police. Radio talk show host and journalist Michele McPhee was charged with assaulting a Boston State  trooper and resisting arrest. McPhee was pulled over during the wee hours of Thursday morning on suspicion of drunken driving.
Apparently the officer was injured in a struggle with McPhee and called for backup to take her into custody according to the State Police.
According to the court documents, Michelle McPhee was pulled over about 1 a.m. on the Southeast Expressway in South Boston after the State trooper allegedly saw her Mercedes-Benz SUV swerving between lanes to the point she almost  hit a barrier.
The radio host was officially arraigned Thursday in South Boston Municipal Court on charges of driving under the influence, assault and battery on a police officer, and resisting arrest.  McPhee pleaded not guilty and was released without bail and is not expected to be back in court until August.
According to the report, McPhee refused a field sobriety test and once she was placed under arrest that is when she became unruly with the officer.  She allegedly elbowed the trooper in the chest and kicked him in the legs while demanding to speak to his superior.  The officer was forced to call for back up and McPhee continued to escalate the situation by resisting arrest resulting in more injuries as she fell to the ground.
She and the officer were taken to the hospital to treat their minor injuries.  We will watch this closely to see how this turns out.
Michelle McPhee is currently employed by WMEX but she is a former reporter for the Boston Herald and WCVB TV.  She has also written and reported for ABC News, Boston Magazine and others.