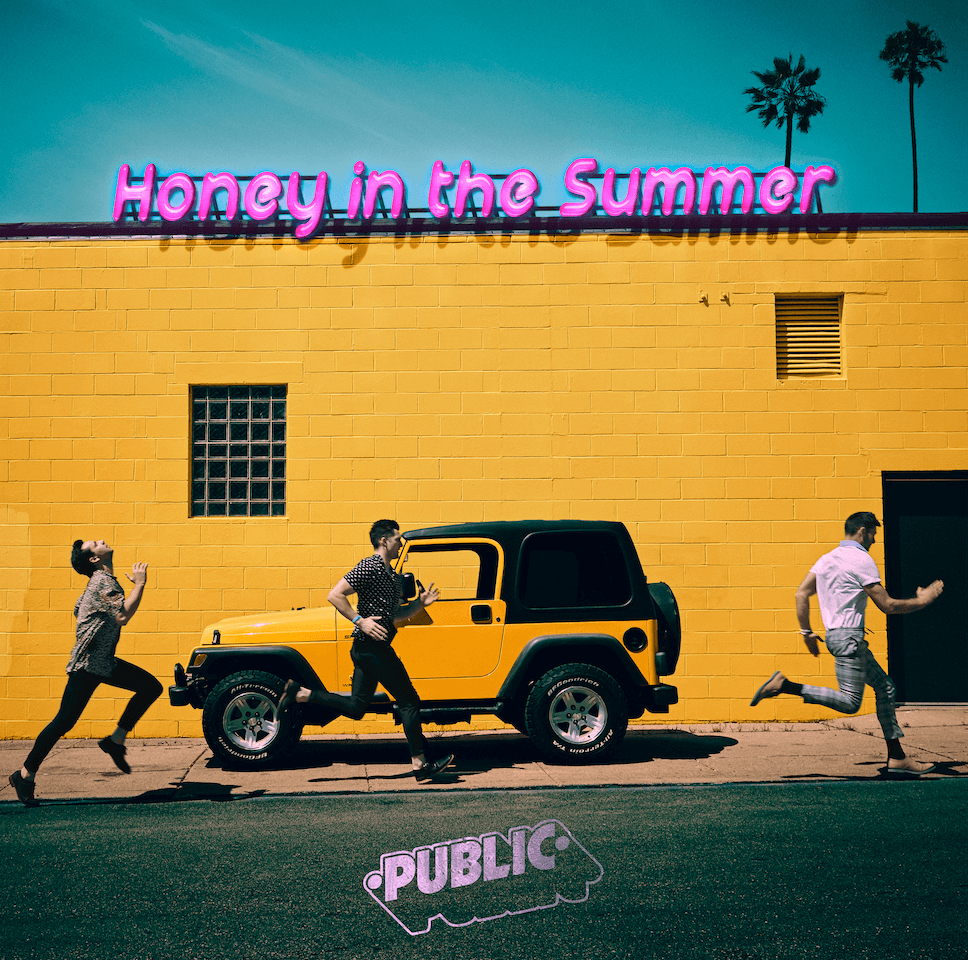 PUBLIC RELEASES BRAND-NEW SINGLE "HONEY IN THE SUMMER"
Today, Ohio-bred pop-rockers PUBLIC are ready to invade speakers everywhere just in time for summer with brand-new infectious track, "Honey In The Summer." The Cincinnati-based trio became a breakout sensation thanks to their global smash "Make You Mine" (watch the original video HERE). The track, which is now RIAA Certified Gold in the US and charted on two different radio formats, exploded when over 2.5 million videos were made on TikTok using the band's unbelievably catchy love song and has garnered over 220 Million streams to date.
Comprised of singer/guitarist John Vaughn, drummer Ben Lapps and bassist/keyboardist/singer Matthew Alvarado, the trio are further staking their claim within the pop landscape with their new track which is an openinvitation to dream of a colorful, vibey summer. In these seemingly endless, colorless days, "Honey In The Summer" is the song everyone needs to keep their spirits soaring.
Euphoric vibes are no chore for PUBLIC who are undeniably the masters of feel-good tracks. Their new song is loaded with summer goodness with a catchy chorus that exudes a chilled-out vibe – "Top down, sunshine. Party of one inside my ride. Solo kinda guy, all I got is 4-wheel drive. Highway, date night, record from 1979. Right turn, green light 'long as I got my ride or die." This breezy laid-back love song is guaranteed to put you in a good mood, making it the quintessential summer hit.