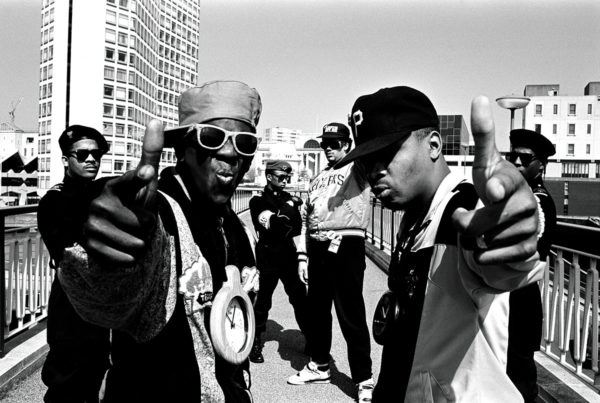 PUBLIC ENEMY SONG "HARDER THAN YOU THINK" FEATURED IN OFFICIAL NBC SUPER BOWL XLIX COMMERCIAL
Public Enemy's song, "Harder Than You Think," has been selected for NBC's official Super Bowl XLIX Commercial (https://www.youtube.com/watch?v=SWGail9JsYY), currently airing on the network with a voiceover by fellow hip-hop music legend Ice-T.  "Harder Than You Think"  was also featured in the UK's powerful and emotionally-charged "Meet The Superhumans" 2012 Paralympics campaign (https://youtu.be/kKTamH__xuQ), hailed as one of the best short films of the year by London's Telegraph newspaper.  After it debuted on 78 channels simultaneously throughout the UK in July 2012, the track went on to reach #4 on The Official UK Singles Chart and #1 on the Indie Singles Top 20 Chart.
Public Enemy's music also provides the driving backbeat to the trailer for the Golden Globe nominated film Selma (https://www.youtube.com/watch?v=x6t7vVTxaic).  The group's "Say It Like It Really Is," from their 2012 album The Evil Empire of Everything, provides a potent backdrop to the preview of the film that chronicles the months leading up to Selma-to-Montgomery civil rights marches.
Public Enemy (www.PublicEnemy.com) have spent over 25 years delivering socio-political messages that give voice to those who have long been ignored, are unafraid to question institutional injustices and challenge both leaders and laymen alike to work for change. Their musical and lyrical intensity, eloquence and depth are matched by few, an explosive combination that that feeds both mind and soul.  Their artistry draws unwavering critical acclaim and legions of worldwide fans who have flocked to concerts in over 83 countries, during 2000 concerts, on 84 tours.  The New York Times named Public Enemy's music to their list of the "25 Most Significant Albums of the Last Century" and in 2005 The Library of Congress included Fear of a Black Planet in their National Recording Registry.  Three albums are certified multi-platinum, three more are gold, with four gold singles and a platinum-selling home video.  As resonant now as ever, Public Enemy was inducted into the Rock and Roll Hall of Fame in 2013.