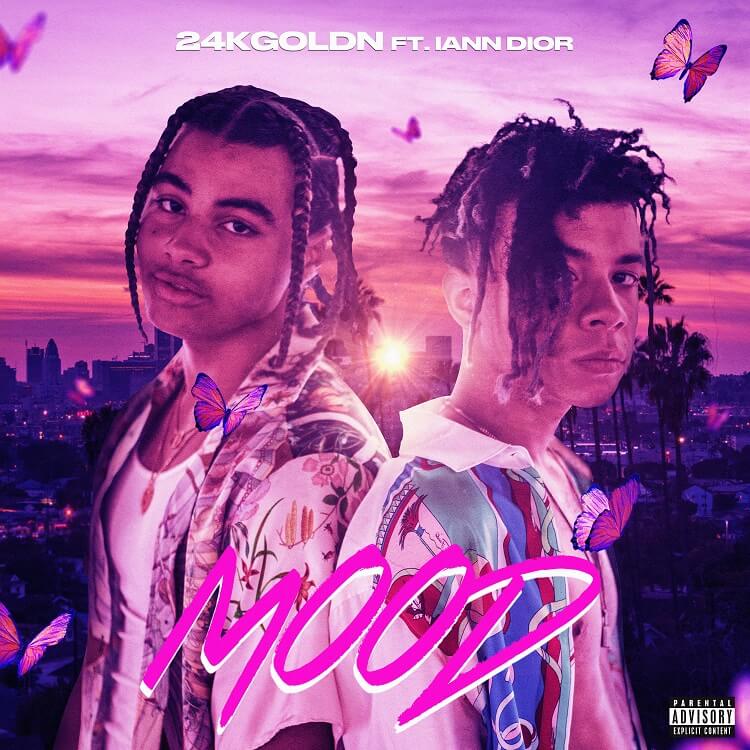 24KGOLDN CONQUERS THE #1 SPOT ON SPOTIFY'S GLOBAL TOP 50 CHART
Rapper/singer/songwriter and RECORDS/Columbia Records artist 24kGoldn has blasted his way to #1 on Spotify's Global Top 50 chart with his massive hit, "Mood" ft. Iann Dior. Surpassing Megan Thee Stallion and Cardi B's "WAP" and clocking nearly 6.4 million daily streams on the platform, the Gold-certified single has also rapidly ascended to #6 on the Billboard Hot 100. "Mood" has also achieved Top 5 status on Amazon and Apple Music charts.
 
The track has accumulated an incredible 250 million worldwide audio streams and over 30 million combined video views since release just eight weeks ago. The genre-busting song has claimed the #1 spot on Spotify's Top 50 chart in a growing list of other countries as well, including Canada (certified Platinum), Ireland (certified Platinum), UK, Germany, Sweden, Norway, Austria, Switzerland, Portugal, & Benelux. "Mood" also currently occupies the #1 seat on the singles chart in seven countries and #2 in six countries, including the UK and Australia (certified Gold). "Mood" was also the #1 gainer at Pop radio last week, currently sitting in the Top 15 and rapidly rising.
 
These incredible successes are just the beginning for these two fresh-faced artists and their undeniable worldwide hit. Stay tuned for more from 24kGoldn, who is currently at work on his debut album.