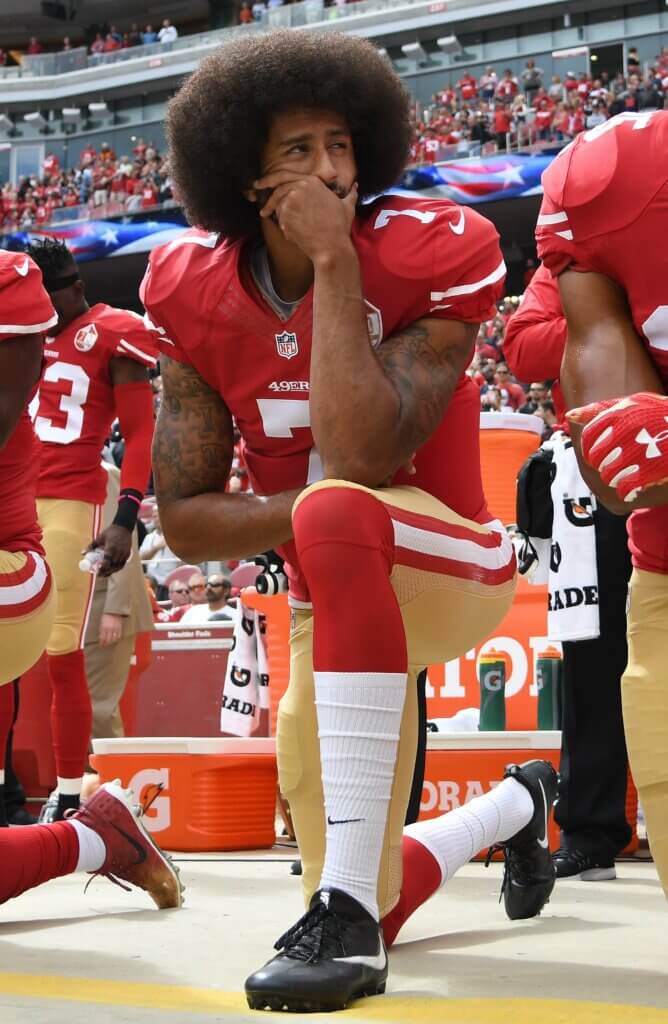 I am tired of talking about it. I am tired of police killing Black people. I am tired of defending myself for being tired. I am tired of explaining why shooting an unarmed Black man is wrong. I am tired of people still thinking that taking a knee disrespected the flag. I am tired of people fearing the skin color of my Black brothers and sisters. I am tired, aren't you tired?
Before the world witnessed George Floyd lose his life when a police officer, someone who swore to serve and protect, knelt on his neck until he took his last breath; we watched many other Black people die at the hands of police officers. We've watched it so much that Colin Kaepernick decided to peacefully protest to bring awareness to the issue of police brutality against Black people. In the beginning no one asked him about it and then it was noticed, and he was blackballed. Some players stood up for him, celebrities applauded him for risking his career and the community appreciated his sacrifice. He lost his job and you heard nothing from the NFL owners accept the occasional signing him will be a distraction and kneeling disrespects the country.
Now in 2020, when there are protests around the world demanding justice the NFL and Roger Goodell come forward to join the fight. Now Goodell realizes their mistakes, now Goodell realizes they should have talked to him to know what was going on. You really needed to talk to Kap to know what is going on? You don't have a TV or social media? You knew exactly what was going on, you chose to remain silent. Your silence encouraged hatred, your silence encouraged blackballing Kap, your silence disrespected 70% of your league and your silence spoke volumes.
So now, you're making Goodell do the talking, because you still can't say anything and upset "some people". Some owners really are ready to speak up and out, some will throw some money at the issue; while others will continue their silence. Yes, Goodell you and the NFL should have listened and yes you should have backed Kap and every Black person in America who fears for their lives when they encounter a police officer. Everyone can grow and learn from their mistakes and you and the NFL have that chance; don't mess it up. Black people have been fighting all of our lives and will continue, but please know we are tired. It took way too long, but I am glad we finally have your attention.