Radio Facts: Radio Facts: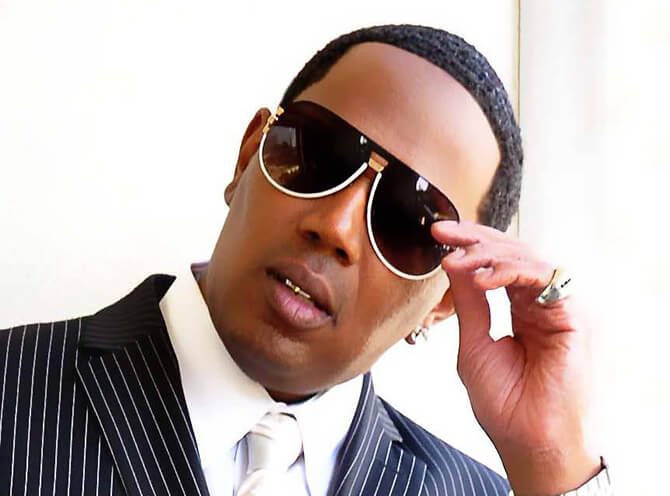 Percy "Master P" Miller is currently casting "The Ice Cream Man," a biopic about the legendary southern hip hop music icon. The film's title "The Ice Cream Man" is taken from the title of his platinum certified 1996 album by the same name which gave us the hit single "Bout it, Bout it."
Master P broke major music barriers in the late 90's as he singlehandedly and independently took over the music industry and became the most powerful man in Hip Hop, coming from the poverty stricken Calliope Projects to Forbes top ten highest-grossing entertainer. This New Orleans native has one of the greatest rags-to-riches stories to be told. The movie was written by Percy Miller, Pardé Bridget and Wayne Conley. The production company, CP3 Filmworks is currently casting actors to play the younger Percy Miller.
In the 1990's Master P set an unprecedented number of record sales as he sold over 75 million albums independently through his self-made, multi-million dollar empire. Rapper and friend Ice Cube called Master P "one of the best businessmen I've ever run across," and record executive Tony Draper declared him "a young successful black CEO who has the intelligence to change the game," which is exactly what the hip hop music music pioneer has accomplished. The anticipation in Hollywood and fan frenzy has pushed production up to 2015 for the Master P biopic.
The film will be a Trilogy.
Trilogy
I). "The Ice Cream Man" is the introduction to the three part biography of the greatest urban trilogy since the Godfather. (Production 2015)
II). TRU, part two of the Trology – a glimpse at how the Miller brothers come together to form one of the most influential groups in hip hop music. Their success was unheard of for a southern hip hop music group, from the streets of New Orleans. (Production 2016)
III). "No Limit the Empire," the final film of the trilogy will tell the story of Master P and his artists in an era where they controlled a large share of the music industry, with over 18 records on the Billboard Top 200 chart at one time. Making No Limit Records the most powerful and successful Record Company in the industry.