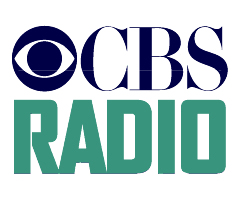 MARTY LINCK NAMED PROGRAM DIRECTOR, KEZK/KYKY ST. LOUIS

Marty Linck has been named Program Director for CBS RADIO's KEZK and KYKY in St. Louis; it was announced today by John Sheehan, Senior Vice President and Market Manager for CBS RADIO St. Louis. His appointment is effective Monday, December 19.
KYKY "Y98″ is the leading Hot AC Radio Station in St. Louis playing "Today's BEST Music" at 98.1 FM, streaming online at www.y98.com and through the Radio.com app for mobile devices. KEZK "Fresh 102.5″ is a mainstream adult contemporary Radio Station that plays "More Music & Better Variety" at 102.5 FM www.kezk.com, and mobile devices and is currently St. Louis' official Christmas Radio Station .
"As a native of the city, Marty embodies the St. Louis mentality and knows what the local listeners want to hear. His creative and strategic abilities to program and market radio Radio Stations in today's PPM world are a benefit to Y98 and FRESH 102.5," said Sheehan. "With his experience in the market, ratings success and uncanny talent to program music, we look forward to the inventive and multi-platform ways Marty will bring character and excitement to our Radio Station s."
Linck joins CBS RADIO St. Louis from WCJK radio in Nashville where he was Program Director of the "Jack" Radio Station for the past five years.
Prior to that he was Program Director for "101.1-The River"& "97.1-The Rock". He also held programming and creative services positions at KSHE, KIHT, KXOK and KPNT all in the St. Louis market.
Linck is a native St. Louis-an and was graduated from Lindenwood College in St. Charles, MO.