Radio Facts: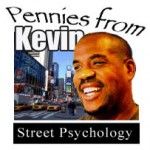 Oh well another week wraps up and it truly started off strange. Last Sunday, I was cheering on Mo'Nique's win, something I predicted for months would happen here in RF and then I got the call about Tre Black. Both Mo'Nique and Tre were about the same age and I was confused because I was happy and shocked at the same time. The message was clear: enjoy life and do what you WANT to do because it's not only short, it can change in an instant. There have been SO many industry deaths over the last couple of years that I am almost numb. I had not talked to Tre in a while but he was a trailblazer and WAY too big for urban radio. He was a non-conformist, he believed in himself and he had self esteem,   traits that IMMEDIATELY disqualify a person to be able to work in the urban radio arena (laugh).   People like that are often considered "challenging" or "trouble" because they just might motivate the rest of the staff (laugh).   I like anyone who thinks outside of the box and it is BEYOND rare that I have come across greats like Tre Black in the industry. RIP Tre.
Leave Mo'Nique and the movie, Precious, ALONE dammit. Here we go again, moanin' and groanin' about Mo'Nique's win as the vicious tyrant Mary Jones. It makes black people look bad? What about when it really happens… does it make Black people look……. GOOD???? Whoosh, what in de fook was that… Oh it was the logic train again."Why do black women have to be portrayed like that to win an Oscar?" several people are asking. There are others, they claim, that don't think Mo'Nique's role was much of a stretch from who they think black women are. C'mon black people.   The SAME people would be asking the question "Why didn't she win" if she had not won. As a black community, how much more can we sweep under the now incredibly lumpy carpet, as we keep falling and damn near can't get up walking over it? That sh… NEEDED to be exposed AND NEWSFLASH!!!! THESE THINGS DO EXIST IN THE BLACK COMMUNITY.   Director Lee Daniels did a masterful job of covering all the sh… we don't like to EVER discuss. Parental Abuse and Neglect, Mental illness, Welfare, Obesity, HIV, Incest, Child MoleRadio Station , Gays and Lesbians, Poor educational systems, Teenage Pregnancy, Fraud and more. Do these things NOT exist in our community? We'd like to think not… BUT THEY DO! She DESERVED to win and the movie was EXCELLENT. I really wonder if the black people who oppose the movie are simply more in "denial" than they are defending the "grand iosity" of the black community's "image." Are either of those good reasons anyway?
Urban Radio Nation wrote that Tom Joyner is playing the hell out of his favorite song by Raheem DeVaughn on his show because it reminds him of Marvin Gaye and Curtis Mayfield. I mean what do you want me to say…. that Tom, Steve and Michael should be able to pick their own music?   I'm not going to touch this today, I've got too much sh… to do.