The Chamber Group announces its latest work with #BlackLivesMatter. The Black owned PR firm is now representing Kailee Scales, Managing Director of The Black Lives Matter Global Network (BLM), Black Lives Matter Network Action Fund and Black Lives Matter Global Network, Inc.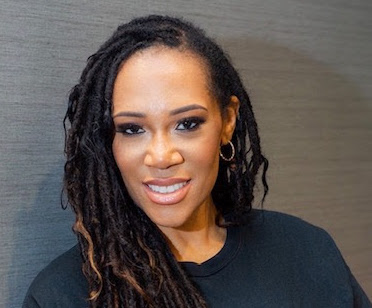 ---
Black Lives Matter Global Network is a world-renowned global movement that began as a rallying cry to end state-sanctioned and vigilante violence against Black people and achieve Black liberation. In her capacity, Kailee has built a sound infrastructure around this global phenomenon and has keenly focused on evolving the movement from a hashtag to a political and cultural powerhouse for Black people across the globe. Kailee has helped pave the way for sustainable legacy building for BLM, launched its Arts+Culture platform, its presence in the fine art world, as well as created BLM's WhatMATTERS2020, a civic engagement caign targeted towards Black Millennial and Gen Z voters at risk of disenfranchisement in one of the most important election cycles in our lifetime.

Kailee Scales' political and organizational development work spans nearly two decades in the U.S. and 14 countries throughout Africa, Asia, the Caribbean, Europe, and North and South America. Kailee's dynamic career has focused on the start-up phases of progressive organizations at the intersection of global development and social justice.

Beginning her career as fundraiser and organizer for a Democratic Congressional candidate in Brooklyn, New York, Kailee has raised over $100 million and led domestic and international NGOs to address some of the world's most progressive social and political issues. Most notably, she served as founding national director of Mentor USA and global coordinator of Mentor International, a drug-abuse prevention organization led by Her Majesty Queen Silvia of Sweden, working in close conjunction with HMQ Silvia and United Nations leadership.

Kailee is proudest of her contributions helping develop local entrepreneurs in post-conflict countries including Liberia, Afghanistan, Haiti and Timor-Leste, her work with the Ethiopian government to develop successful programming to benefit women's health, and her collaborations with heads of state and Fortune 500 companies towards achieving a global climate deal.