Making history and proving why he is the "best rapper alive" (GQ), Future's blockbuster new album I Never Liked You has officially achieved the biggest debut of 2022 and the biggest debut of the rapper's career, crashing the Billboard Top 200 at #1 and moving a staggering 221,512 units first-week in the US alone. This notably marks his 8th #1 album on the Top 200with the most seven-day sales of his illustrious career so far.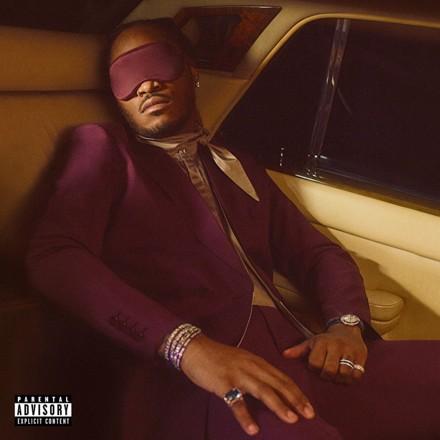 Simultaneously, the explosive single "Wait For U" [feat. Drake & Tems] has captured #1 on the Hot 100, representing his first #1 on the respective chart as a lead artist and the #1 song in the country! He notched 4 songs total in the Hot 100, which includes #4 "Puffin On Zooties," #8 "712PM," and #10 "I'm Dat N****." Not only that, Future proves he remains a global influence on music, achieving career high milestones throughout the world. I Never Liked You has bowed at #1 in Canada, Australia, and New Zealand, #2 in the UK and Netherlands, #3 in Switzerland, #5 in Norway, #6 in Ireland, and #10 in Belgium. With the receipts to prove it, Future remains hotter than ever, and the undisputed king of the culture in 2022. Get I Never Liked You HERE via Freebandz/Epic Records.
Dominating the conversation in every way, the music video for "Wait For U" has already cracked 5.6 million views and counting since releasing late last week, and has trended globally in North America, Africa, Europe, Australia and beyond.
It was only last week that he raised the bar by smashing the record for most first-day streams of any album released in 2022 on Apple Music worldwide. It also generated the most first-day streams ever for a hip-hop/rap album released in Spatial Audio, on Apple Music worldwide. Additionally, on April 29th he was the most-streamed artist on Spotify globally. Plus, he even sold out a highly exclusive I Never Liked You merch capsule designedby DONDA and Cactus Flea Market.
To kick off the album release, GQ revealed Future as their May cover in a massive and insightful feature. Penned by Elliott Wilson, it marks his first cover issue of the publication. Calling I Never Liked You "reignited, unstoppable," the profile makes its case for one indisputable fact: "Future is the best rapper alive." As part of his coronation, GQ hosted an exclusive party to honor him during album release week—view photos here. For the cover of his new album and additional promotional materials, Future chose images from his recent GQ cover shoot. Photo credit: Gregory Harris for GQ.
The king has truly returned…
TRACKLISTING
01. 7:12pm
02. I'm Dat N****
03. Keep It Burnin (feat. Kanye West)
04. For A Nut (feat. Young Thug & Gunna)
05. Puffin On Zootiez
06. Gold Stacks
07. Wait For U (feat. Drake & Tems)
08. Love U Better
09. Massaging Me
10. Chickens (feat. EST Gee)
11. We Jus Wanna Get Real High
12. Voodoo (feat. Kodak Black)
13. Holy Ghost
14. The Way Things Going
15. I'm On One (feat. Drake)
16. Back to the Basics
17. No Security (feat. Babyface Ray)*
18. Like Me (feat. 42 Dugg & Lil Baby)*
19. Affiliated (feat. Lil Durk)*
20. Worst Day*
21. Jus The Beginning*
*Expansion tracks.