Today, genre bending singer/songwriter and multi-instrumentalist Fousheé announces she has signed with RCA Records.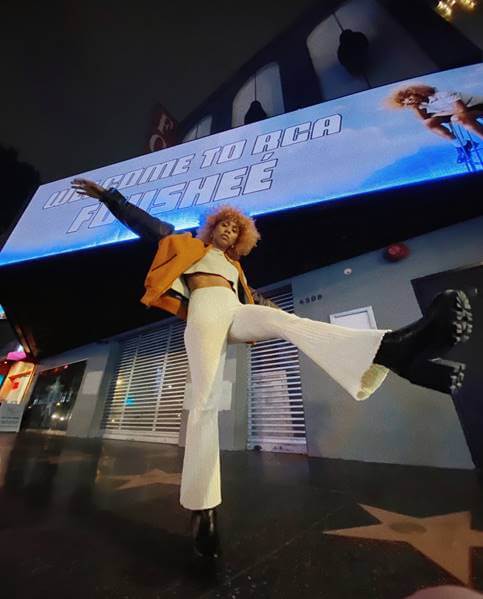 After garnering attention from the likes of SZA, Noname and more, and rising up the charts with her hit single "Deep End," Fousheé first shared the news with her growing fanbase via Instagram.
On the signing, Chairman and CEO of RCA Records, Peter Edge says: "Fousheé is one of the brightest new voices with a clear creative vision and we are thrilled to welcome her to the RCA family. We look forward to helping her amplify her vision and reach new milestones together."
Fousheé says: "I went with RCA because we speak the same music language. So many of who I'd consider to be the greats passed through there so I feel like I'm in good hands and it was important for me to still have creative control and a fair deal. I'm looking forward to pushing myself creatively. I want to create the soundtrack of this generation. "
Fousheé emerged this summer with the release of her track "Deep End" which garnered critical attention from the likes of FADER, OkayPlayer, Pigeons & Planes, 2DopeBoyz and more. Most recently Noisey included the track on their "Best R&B Songs of Summer 2020" list describing,"…a haunting voice…nestled comfortably on the production…At a time when so many of us were speechless [following George Floyd's death], Fousheé found the words we wanted to say."
Since then, the track has taken off hitting major milestones including reaching #5 on the Spotify Global Viral 50 chart, landing in Spotify's Today's Top Hits, Pop Rising, Hot Rhythmic playlists and Top Global 200 (sitting at #73), as well as #1 on the Global Shazam chart. The track has been streamed over 30 million times worldwide and currently sits at #1 on Apple Music's Alt R&B playlist.
Internationally the track has made waves as well reaching Top 5 on the Top Daily Spotify charts in various Eastern European markets including #1 in Russia.
Fans first heard Fousheé's pristine vocals on Sleepy Hallow's "Deep End Freestyle" track, but she was not named as the vocalist. After the track took off, her mother and sister inspired her to come forward in a TikTok video, which now has over 6 million views and fans called for her to release a full version which she released in July along with the Blaxploitation film inspired visual directed by Zachary Sulak.
Check out the billboard announcing her signing, listen/watch "Deep End" and keep an eye out for more on Fousheé coming soon.
Watch/Listen to "Deep End": 
Watch/Listen to "Deep End (Acoustic)"