On Weekly Show, Tracy Clayton and Josh Gwynn Unpack and Explore the Impact of Formative Pop Culture Moments from Television, Film, Music and More
Pineapple Street Studios, part of Entercom's Podcast Network, today announced the launch of Back Issue, a weekly show hosted by hosted by writer, humorist, and podcaster Tracy Clayton and Pineapple Street Studios producer Josh Gwynn, on which they tell the stories behind formative moments in pop culture—exploring the what, how and why of memorable cultural milestones and examining the ways these moments have impacted culture as we know it today.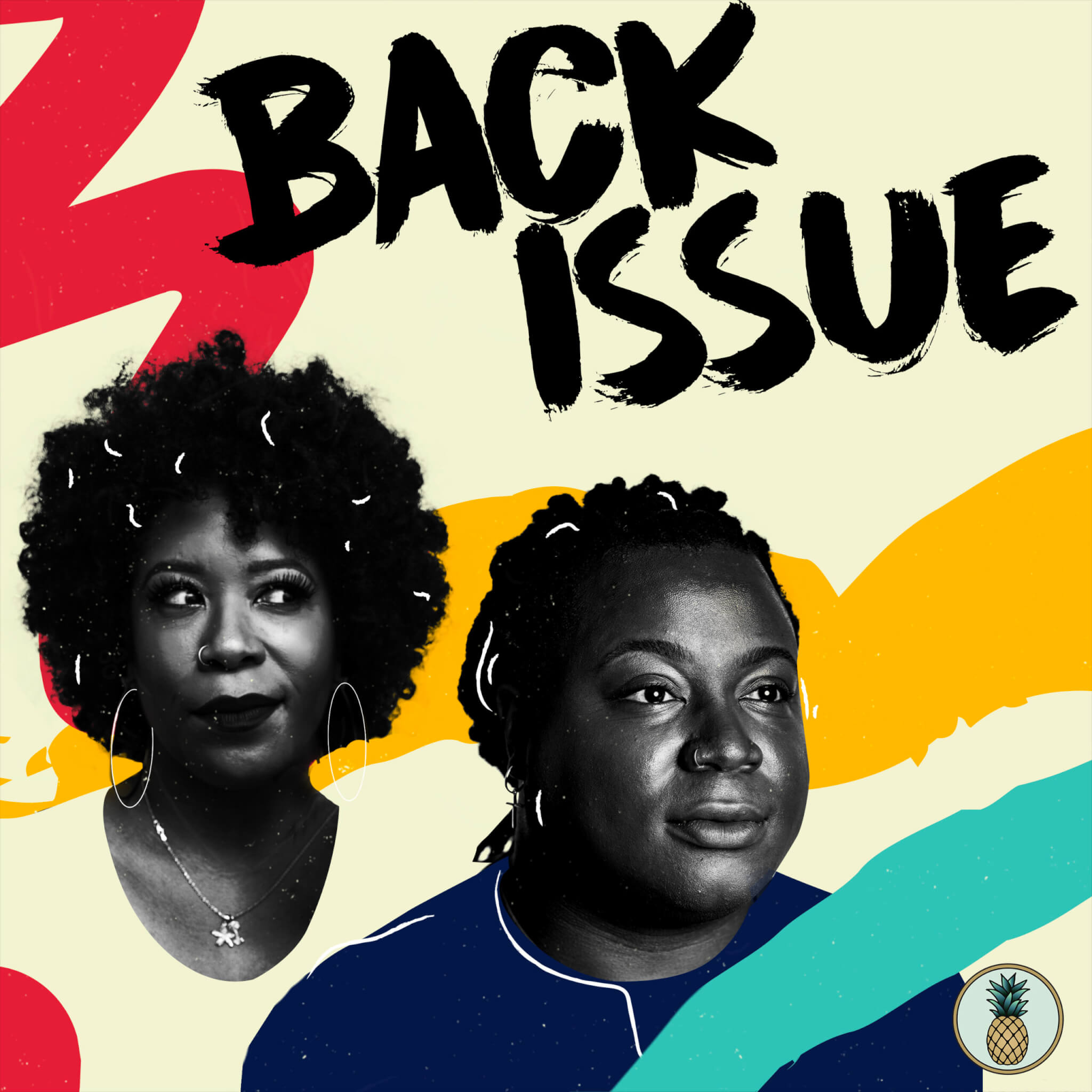 Every week, Tracy—host of Netflix's Strong Black Legends and Mailchimp's Going Through It podcasts—and Josh—who has created Pineapple Street shows for The New York Times, Netflix, Stitcher, Mailchimp, and Nike—and their special guests will take listeners on a journey to relive the best and worst of television, film, music and more, reckoning with key questions like "How did we let this happen?" "Why do we still love this?" and" What did we learn?"
Remember when Monica allegedly punched Brandy right before they performed live at the MTV Video Music Awards? When the Freaknik festival took over Atlanta, and changed the game for parties everywhere? When the critics panned Mariah Carey's Glitter (#JusticeforGlitter)? When Beyoncé told Farrah that someone could send her luggage? Or that epic interview between Wendy Williams and Whitney Houston? And The Swan, the reality television beauty competition where everyone got plastic surgery in order to win? Clayton and Gwynn do, and they'll do a deep dive into these moments in pop culture history and more every week on Back Issue.
Back Issue launched Monday, August 24 with an in-depth look at Tyra Banks and iconic Tyra moments from America's Next Top Model, with special guest Jay Manuel, the former Creative Director of the long running show. Listen to Episode One here.
New episodes of Back Issue will be available Mondays through November 30, 2020 on Apple Podcasts, Spotify, RADIO.com and everywhere podcasts are available.
This season on Back Issue, Tracy and Josh will tackle pop culture moments, people and history including: an episode devoted to all things Beyoncé; an oral history of In Living Color—celebrating its 30th anniversary this year—with original cast member Tommy Davidson; a look at "Blue Eyed Soul" artists—including Elvis, Joss Stone, Amy Winehouse, Jojo and Ariana Grande—who have made music careers steeped in the sounds of Black music, with guest Ashley C. Ford; Mariah Carey's box office bomb Glitter; The View and other prominent talk shows of the decade; gospel music; girl groups; Black Alt and more.
"When I was given the opportunity to make Back Issue with my Pineapple Street family, I was beside myself. I love working with Tracy, and I've been thinking about nostalgia as a way to protect yourself and make it through hard times—in a world where it feels like you have so little control over so few things, sometimes taking a second to revisit moments that brought you joy can give you the recharge you need to face the day," said Josh Gwynn.
Gwynn continued, "Pop culture is usually treated so trivially, but there's a reason these moments stick with us, a reason that meme culture exists, a reason that things live beyond their production run. I wanted a space where we can treat our formative moments with the care that they deserve, and I hope that the show gives listeners a place to escape to and a place where we can laugh and remember how to be joyous."
"A little nostalgia can go a long way when the current day is bleak!" said Tracy Clayton. "I love the creative process that's gone into making Back Issue, and the fun of doing it with Josh and Pineapple Street. It's hard to find a space to take a break from stress right now, and I hope the show serves as a source of laughter and relief as we revisit these iconic moments in pop culture history. I can't end climate change or make the world live in harmony, but if I can give listeners a smile or some temporary peace, I feel like I'm contributing something to them and to myself."
"Josh and Tracy's encyclopedic knowledge of pop culture, insight, sense of humor, and perspective make Back Issue entertaining and thought-provoking," said Jenna Weiss-Berman and Max Linsky, co-founders, Pineapple Street Studios. "They offer an important look at these pivotal moments in our culture through the lens of today's world."
Back Issue is a production of Pineapple Street Studios, created and co-hosted by Tracy Clayton and Josh Gwynn. Back Issue's producer is Emmanuel Hapsis, the senior managing producer is John Asante, the senior editor is Leila Day, the lead producer is Josh Gwynn, the associate producer is Alexis Moore. Pineapple Street Studios executive producers are Jenna Weiss-Berman and Max Linsky.
Tracy Clayton is a writer, humorist, podcaster, and social media expert born and raised in the West End of Louisville, Kentucky. Clayton is co-host of the award-winning podcast Another Round with Heben and Tracy, and has been featured in The Guardian, The New York Times, Nylon, CRWN, Marie Claire, and Louisville's own LEO Weekly, of which she is especially proud. In 2016, she was named Wake Forest University's Ida B. Wells Media Expert-In-Residence for the Anna Julia Cooper Center.
Josh Gwynn is an audio producer who has created work for Pineapple Street Studios, The New York Times, Netflix, Essence, Stitcher, Mailchimp, Nike and others. He received his Master's in Media Management from The New School/Parsons in New York City, and is a graduate of Emory University in Atlanta. He is passionate about providing platforms for underserved voices.