Radio Facts: Radio Facts: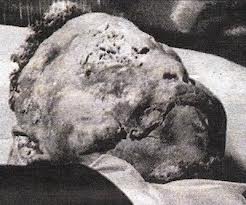 Emmett Till, the 14-year-old whose brutal murder in Mississippi on August 28, 1955, galvanized the civil rights movement, will be remembered on the 60th anniversary of his death at various events this week and over the weekend. A lecture Thursday night, August 27, at DuSable Museum of African American History and a motorcade and graveside ceremony on Friday, August 28, with members of the Mamie Till Mobley Estate and local dignitaries at Burr Oaks Cemetery are two of the events.
Chaz Ebert, executive producer of the upcoming film, "Till" (Shatterglass Films) which is based on the book entitled "Death of Innocence: The Story of the Hate Crime That Changed America" (Random House, 2011), will join the book's author Christopher Benson on Thursday at 6:30 p.m. at DuSable for "Black Lives Matter, Then and Now." Benson co-authored "Death of Innocence" with Till's mother Mamie Till Mobley. Ebert and Benson will discuss the impact Till's murder had on the community and the civil rights movement. Members of the Till and Mobley families will be in attendance. The DuSable Museum is located at 740 E. 56th Pl. Admission is $10. Visit dusablemuseum.org/events.
The Mamie Till Mobley Foundation is hosting a series of official events for the 60th anniversary. On Friday morning, representatives of the Mobley Estate will gather with local dignitaries at Roberts Temple C.O.G.I.C., 4201 S. State St., in Chicago, where Emmett Till's historic open casket funeral was held, and line up for a motorcade processional to Burr Oaks Cemetery, 4400 W. 12th St., in Alsip, where both Emmett and his mother Mamie are laid to rest. Ebert has been asked by Till's family to give remarks at the wreath-laying ceremony at Mother Mobley's graveside. The official commemoration weekend continues with a dinner Friday evening, a youth empowerment day and other activities on Saturday, and a church service Sunday morning. The Roger and Chaz Ebert Foundation and Shatterglass Films are among the sponsors. For a full schedule of the official events visit .
"Sixty years after Emmett's murder, African Americans still disproportionately live in fear over the safety of our sons and daughters," said Ebert. "We must shine a light on racially motivated violence so that solving this problem becomes a national priority. One of the reasons we wanted to make this movie is to tell Mrs. Mobley's universal story of a mother's love and how she turned a devastating heartbreak into action to save and inspire other children. Art has the power to infuse empathy and drive change to support movements like #blacklivesmatter."