Radio Facts: Radio Facts: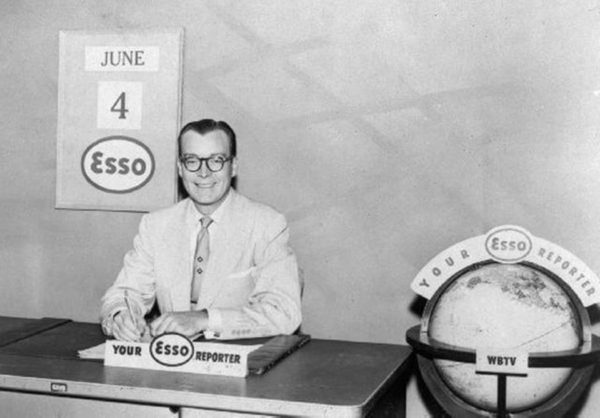 The Charlotte Broadcast Hall of Fame will induct its inaugural class on August 21, at noon, during a special luncheon celebration at the Charlotte City Club. Honorees and attendees will gather during the event to hear keynote speaker Bill Whitaker, correspondent for 60 Minutes on CBS, and former reporter for
WBTV
from 1982 to 1985.
Housed in the WTVI PBS Charlotte studios, the Charlotte Broadcast Hall of Fame was conceptualized in 2010 by a group of Central Piedmont Community College (CPCC) staff and community volunteers to honor the many individuals who have played a major role in the region's distinguished radio and television broadcasting history.
The 2015 class will include:
· Grady Cole (WBT): Cole was WBT Radio's "morning personality" for 30-plus years, beginning in 1929. On-air, he would share humorous anecdotes and provide personal political commentary on the events of the day.
· Charles Crutchfield (WBT/WBTV): As company president,
general
manager, program director and on-air talent, he was instrumental in the
growth
and
development
of WBT Radio beginning in the 1930s and the creation of WBTV, the first television station in the Carolinas, in the 1940s.
· Betty Feezor (WBTV): Host of the "Betty Feezor Show" in the 1950s, 60s and 70s, she discussed cooking, sewing and other crafts and became the second most popular home-focused program in the country.
· Earle Gluck (WBT): Gluck helped pioneer experimental radio station "4XD" in 1920. In 1922, "4XD" became the first commercial broadcast station in the southeast as 100-watt WBT. Gluck was also the founder of WSOC.
· Rev. Billy Graham:Graham is a Christian evangelist whose indoor and outdoor rallies were broadcast on radio and television. A native Charlottean, Graham's preaching reached
celebrity status
in the late 1940s and continued for decades. He also served as a spiritual advisor to several American presidents.
· Stan & Sis Kaplan: The couple's purchase of 95.1 FM and introduction of WROQ FM signaled the passing of the torch from AM radio to FM radio. The Kaplans introduced two major eras of
commercial radio
to the Charlotte market.
· Charles Kuralt (WBT/CBS): Kuralt worked both as a writer for the Charlotte News and an announcer for WBT Radio. He eventually went to work at
CBS
as a writer, widely known for his "On the Road" segments and later served as the first anchor of "
CBS
News Sunday Morning."
· Doug Mayes (WBT/WBTV/WSOC): Mayes is widely known as a main
news anchor
for
WBTV
from the 1950s to the 1980s. He began WBTV's first regularly scheduled news program as "The Esso Reporter."
· Larry Sprinkle (WROQ/WCNC): Sprinkle has been a fixture in the Charlotte market for close to four decades. He made a name for himself as a "sidekick," impressionist and comedic writer for WROQ's popular "Murphy in the Morning" show in the 1980s. Today, he is the longtime weather anchor for "NBC Charlotte Today" and can be seen on the station's weekly noon newscast.
· Bill Walker (WSOC): Walker began his Charlotte broadcasting career as a radio
news anchor
in 1968. He went on to become the longest-running
news anchor
in Charlotte history with WSOC.
"At the Charlotte Broadcast Hall of Fame, visitors will be able to view pictures, video and audio clips that reflect each inductee's professional journey," said Amy Burkett,
general
manager for PBS Charlotte. "As a result, we are able to honor and preserve the names and outstanding accomplishments of Charlotte's past and present broadcast professionals."
For more than 90 years, Charlotte has been home to a vibrant
broadcast industry
– it began in 1922 when WBT radio signed on the air. Today, Charlotte ranks as the nation's 24th-largest media market. The
development
and
growth
of radio and television broadcasting in Charlotte is attributed in large part to the contributions of a number of broadcasting
pioneers
who used their technical abilities, voices and stories to inform and inspire countless viewers and listeners across the Carolinas.