Award-winning production and financing company Black Bear Pictures, who is behind lauded feature films such as The Imitation Game, Mudbound and this summer's hit film, The Rental, announced today that Leigh Kittay has joined as Head of Film and will be responsible for continuing to grow the company's impressive slate of feature films. Leigh previously served as Head of Film for Noah Hawley's 26 Keys, where she helped build the company (known for "Fargo" and "Legion") into a thriving film banner. She executive produced Lucy in the Sky starring Natalie Portman and paved the way for 26 Keys to take on an installment of Paramount's Star Trek franchise. Leigh previously worked at Parkes+MacDonald Productions on productions including Keeping Up with the Joneses and He Named Me Malala, and J.J. Abrams' Bad Robot working on Mission: Impossible-Ghost Protocol, Cloverfield, and "Lost."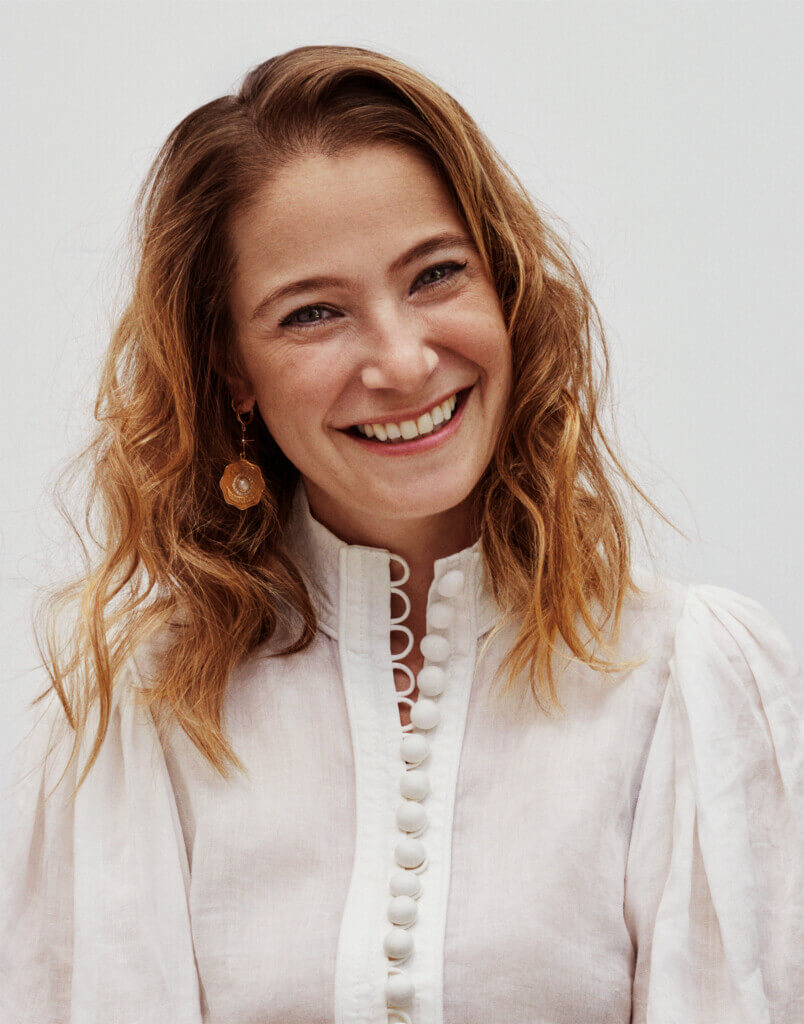 Ben Stillman, who has been at Black Bear since the company's inception, will transition from feature films, where he was Senior Vice President, to run Black Bear's newly created independent TV studio — Black Bear Television – as Head of TV. In this role, Ben will oversee Black Bear's highest priority of growing the TV arm's increasing footprint through a collaboration with premiere creators on voice-driven, eclectic and commercial content from emerging and diverse creators while commissioning and creating high-end scripted programs for the worldwide market, focused on recurring series with global appeal and premium event limited series. Black Bear TV recently announced it had optioned the rights to Irish writer Naoise Dolan's highly acclaimed debut novel "Exciting Times," and has already commissioned close to a dozen projects this year under Stillman's direction.
Before transitioning to television, Stillman was instrumental to the creative development of Black Bear's feature film slate, including producing Dave Franco's The Rental, which became only the second film to simultaneously achieve the top slot for box office and digital grosses. Stillman also produced J Blakeson's upcoming film I Care A Lot, starring Rosamund Pike, Peter Dinklage, Eiza Gonzalez and Dianne Wiest, which will be a Gala Official Selection at this year's Toronto International Film Festival, and Heidi Ewing's narrative debut, I Carry You With Me, that received the Audience Award and Innovator Award at this year's Sundance Film Festival and will be released by Sony Pictures Classics later this year. He was also actively involved in the development and production of eight-time Academy AwardⓇ-nominated The Imitation Game, directed by Morten Tyldum and starring Benedict Cumberbatch and Keira Knightley.
As part of its continued growth, Black Bear Pictures has also promoted Michael Heimler to the title of Head of Production and Finance. Heimler, who previously served as Vice President, Production & Operations, will continue to oversee physical production, business affairs and financing endeavors on behalf of Black Bear. He will also remain involved in the creative aspects of the company's numerous projects. Heimler has been instrumental to the strategic and financial growth of Black Bear's various operations since joining the company in 2013. Earlier this year, Heimler negotiated a multi-year strategic distribution partnership between Black Bear, STX Entertainment and leading Canadian distributor Elevation Pictures, in which Black Bear is a major investor, and has overseen the structuring of numerous equity and credit products for the company in film and television. Heimler is also a producer on J Blakeson's upcoming film I Care A Lot, and executive produced Heidi Ewing's upcoming film I Carry You With Me, Gabriela Cowperthwaite's upcoming film The Friend, and Dave Franco's The Rental.
Black Bear's President & CEO Teddy Schwarzman said: "I have known Leigh for over five years, and have always been impressed by her taste, creativity and manner of doing business. She champions character-centric and commercial content from singular writers and directors, and I'm thrilled to welcome her to Black Bear. I'm also incredibly excited to continue my collaboration with Ben Stillman, who has helped shape the creative direction of Black Bear from Day 1 and is stepping into Black Bear's highest priority of growing the TV arm's increasing global footprint. Finally, I'm thrilled to promote Michael Heimler, who everyone has come to rely upon for his business acumen, deal structuring and oversight of brass-tacks physical production; I'm thrilled to continue to grow the company together."
Head of Film Leigh Kittay said: "In an industry increasingly focused on churning out content, Black Bear has succeeded with its ironclad commitment to crafting films. Their belief in the power and grace of a well told story, nurtured and allowed to flourish on screen, is evident in their tremendous track record of films that have moved us, opened our eyes, and rocked us to our core. I couldn't be more thrilled to join Teddy and the Black Bear team in creating a home for the essential filmmakers and stories of our time."
Head of TV Ben Stillman said: "I am truly excited and grateful to continue my longtime collaboration with Teddy as we grow Black Bear's television business along with Mike and our exceptional team. I'm very proud of the stories we've brought to life over the years and look forward to further collaborating with bold creators and unique voices as we build our slate with meaningful and entertaining series."
Head of Production and Finance Michael Heimler said: "I am incredibly excited for this next chapter in Black Bear's evolution and to welcome Leigh as the newest member of our team. Alongside Teddy, Ben, and everyone at Black Bear, I look forward to Black Bear's continued strategic expansion as we build our company as a home for dynamic, high-quality, and commercial content in film and television."
Leigh, Ben and Michael will report to Black Bear Pictures President and CEO Teddy Schwarzman