Radio Facts: Radio Facts: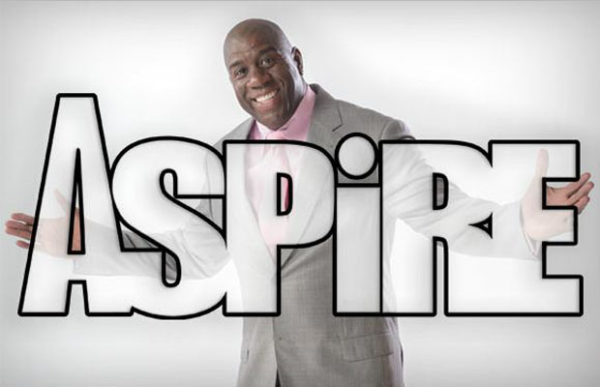 AT&T will now offer Earvin "Magic" Johnson's ASPiRE, the network that entertains and celebrates urban influencers and African-American families, and UP, a network providing uplifting family programming. ASPiRE and UP are now available on the DIRECTV and U-verse platforms.
"We're pleased to bring these great channels that serve family audiences and expand entertainment options on both our U-verse and DIRECTV platforms," said Dan York, chief content officer at AT&T. "With these networks come a diverse array of voices and perspectives that build on the wide variety of programming we carry today."
"This is a fantastic way for us to close out a very successful year and we salute AT&T for recognizing the value that ASPiRE brings to their customers with programming that is relatable, relevant and positive," said Earvin "Magic" Johnson, chairman & CEO, ASPiRE. "We will continue to provide a real and authentic view of the African-American community."
"As the leading brand in family entertainment, we are proud to work with AT&T and look forward to entertaining AT&T's customers with our unique brand of quality family content," said Charley Humbard, president & CEO of UP.
ASPiRE brings viewers reality programs, modern comedies, provocative documentaries, popular series and original shows from a groundbreaking new generation of content creators. Show highlights include the network's popular original series "ABFF Independent," a weekly show hosted by Grammy® Award-winning music producer, recording artist and actor David Banner. And be sure to catch "Changemakers," an original reality series spotlighting African-American celebrities using their success to improve the lives of others. ASPiRE is also the home of HBCU (Historically Black Colleges & Universities) football and basketball games. Look for exclusive live coverage of regular season and championship games.
UP is passionate about bringing entertaining content that viewers can feel good about. UP brings premiere movies and original series filled with compelling stories. This holiday season, "Everything You Love About Christmas" returns featuring more than 50 days and 500 hours of holiday movies, specials and marathons. The network's hit original series "Bringing Up Bates" returns for a 3rd season in January. The new original series starring the world's foremost family-fixer, "Jo Frost: Nanny on Tour" will also hit TVs in January.