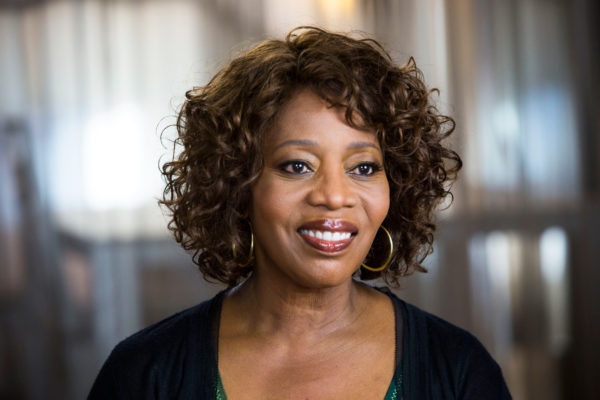 Black Enterprise will present its highest honor in recognition of the achievements of black women when it presents the Women of Power Legacy Awards at the 2016 Women of Power Summit on March 10, 2016, in Hollywood, Florida. The Women of Power Summit is the nation's No. 1 executive development and leadership conference for women of color, annually attracting more than 1,000 corporate executives, professionals, and businesswomen from across the country.
The Women of Power Summit, hosted by ADP, will take place March 9-12, 2016, at the Diplomat Resort & Spa Hollywood.
The Women of Power Legacy Awards recognize outstanding impact, achievement, and leadership by women in business, the arts, education, government, and other influential areas. Past Legacy Award recipients include luminaries such as the late National Council of Negro Women Chair and civil rights icon Dorothy Height; the late award-winning film and stage actress Ruby Dee; and former FedEx Express Executive Vice President and Chief Financial Officer Cathy Ross.
Honorees to be recognized at the 2016 Women of Power Summit Legacy Awards Dinner, hosted by PepsiCo, include the following outstanding achievers:
Alfre Woodard, with an extensive acting career spanning more than 39 years, Woodard stands as a versatile and accomplished actor with multiple memorable roles.
Many may recall Woodard for her work on Hill Street Blues for which she earned her Primetime Emmy Award; L.A. Law; Cross Creek; The Piano Lesson; Down in the Delta; Star Trek: First Contact; State of Affairs; Love & Basketball; 12 Years a Slave; Desperate Housewives, American Violet; True Blood; Crooklyn; and countless other film and television appearances.
She is currently working on film drama, So B. It, based on the 2004 novel by Sarah Weeks and upcoming Web television series Luke Cage, developed for Netflix. Woodard's career accolades are bountiful and include an Academy Award nomination for Best Supporting Actress for Cross Creek, three Golden Globe nominations with one win for Best Actress in a Miniseries of Television Film for her work in Miss Evers' Boys, 18 Primetime Emmy nominations with four wins, seven SAG Award nominations with three wins, 21 NAACP Image Award nominations with four wins, and many other honors. She received a Bachelor's of Fine Arts from Boston University.
Vanessa Williams, is one of the most respected and multifaceted performers in the entertainment industry today. Having sold more than 7 million records worldwide, Williams is one of just a few artists to score No. 1 and Top 10 hits on Billboard's Album and Singles charts in the combined areas of Pop, Dance, R&B, Adult Contemporary, Holiday, Latin, Gospel and Jazz—the latter is where her release, The Real Thing, debuted at No. 1 in June of 2009.
Her critically acclaimed work in film, television, recordings and the Broadway stage has been recognized by every major industry award affiliation including four Emmy nominations, 17 Grammy nominations (of which 11 were for her individually), a Tony nomination, three SAG award nominations, seven NAACP Image Awards, three Satellite Awards and ultimately a Golden Globe, Grammy, and an Oscar for Best Original Song for her platinum single Colors of the Wind, from the Disney film Pocahontas.
A strong advocate for equal rights, especially concerning the gay community and minorities, William's was honored with the Human Rights Campaign "Ally for Equality" Award for her humanitarian contributions. She also achieved a career pinnacle with a star on the Hollywood Walk of Fame in 2007.
Renee Powell, LPGA/PGA, professional golfer and educator Renee Powell is one of only six African American women to ever play on the Ladies Professional Golf Association (LPGA) Tour. She is the first woman of color to be elected to membership in the PGA of America. She is the daughter of the late William Powell, the only African American to design, build, own, and operate a golf course in the United States.
N. Joyce Payne, Ph.D. (Barbara Graves honoree), founded the nationally recognized Thurgood Marshall College Fund in 1987. The TMCF is designed exclusively for exceptional students at the nation's 47 publicly-supported historically black colleges and universities (HBCUs).
Before joining Advancement of Public Black Colleges (OAPBC), Payne was the president of Global Systems Inc. and was a senior staff member under the Carter administration with the President's Advisory Committee for Women; President's National Advisory Council on Women's Education Programs, and the White House Conference on Families.
An authority on women's issues in relation to higher education and labor force participation, Payne has published and presented a number of papers on the pursuit of equality for women and African Americans in higher education.
"We are thrilled that we will have this opportunity to pay well-deserved honor to women who are gifts to the world," says Women of Power television show host Caroline Clarke, who also serves as editorial director of the Women of Power Summit. "Their examples are proper tribute to the Legacy Award honorees before them, and powerful motivation for those to come."
The Women of Power Summit will host more than 1,000 women attendees who will engage in three immersive days of executive development sessions and activities designed to train, equip, and encourage industry leadership, career strategies and effective peak-performance and work-life balance techniques. Topics will include mastering corporate politics, building a loyal team, strategies for the C-suite, and classes such as executive coaching.
Confirmed speakers include Carnival Corp. President and CEO Arnold Donald; BET Networks Chairman and CEO Debra L. Lee; Executive Vice President and Chief Marketing Officer, NBA Pam El; media executive and author Amy DuBois Barnett, Founder/Executive Director, The Mask Project Atira Charles, Ph.D.; Rep. Joyce Beatty D-OH); President, Professional Diversity Network and National Association of Professional Women Star Jones; and CEO and Founder, Malecon Productions, Carmen Rita Wong. Attendees can also expect to be entertained by special musical guest Johnny Gill.
The host sponsor of the 2016 Women of Power Summit is ADP. Presenting sponsors include Bank of America Merrill Lynch, Buick, EMC, Macy's, PepsiCo, State Farm, and Walmart. Platinum Sponsors are Intel, and Southwest Airlines; and Corporate Sponsors are AARP, Abbott, Cigna, Carnival Corp., FedEx Express, Greater Fort Lauderdale CVB, and Hilton Worldwide.