Radio Facts:
Originally posted on 2012-11-26 21:59:29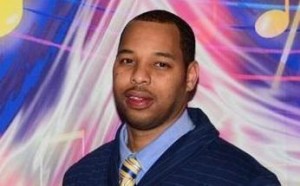 PA DJ Ervin Holton Murdered
Authorities have identified the victim of a recent homicide. Club DJ  Ervin Holton, 43 who lived in Easton, PA died from multiple gun shot wounds, according to the Northampton County coroner's office.He was known as DJ E, he was local and worked forfor Larry Holmes at his restaurant for at least five years.  "He doesn't bother nobody.   He's a good person, a good-hearted person.   He has a daughter who is 12-years-old. He's a person that does the right thing.   He's not a trouble maker," said his aunt Sheri.Police and the Northampton County District Attorney's office say they need the public's help to solve the crime."We are looking for two suspects, one black male taller, small build, black or dark clothing.   Second, shorter black male, also thin build with dark clothing. Possibly running east on West St. Joseph Street," said Lt. Det. Gerould."I'm confident based on the information that I have that this is not just a random shooting," said District Attorney John Morganelli. 
Originally posted on 2012-11-26 21:59:29