Here at the National Treasure, cultivating a diverse corps of next gen leaders who endeavor to impact the professional and civil service...
CBCF Releases First-Ever Multidisciplinary Journal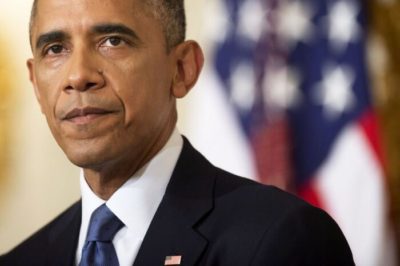 The Center for Policy Analysis and Research (CPAR) at the Congressional Black Caucus Foundation, Inc. (CBCF) just released the inaugural issue of a multidisciplinary journal focusing exclusively on public policy issues related to black politics in the United States. The document, which is entitled, 
Defining the Black Agenda in a Post-Obama Era
, focuses on research and reflections following the eight-year tenure of the first African American U.S. President Barack Obama. "Driven by CBCF's mission to inform policy and educate the public, the contents of this journal provide a historical perspective on several topics important to African Americans, highlights the progress achieved in our commu nity, and sheds light on the collective work we must accomplish as a nation," said Dr. Elsie L. Scott, interim president & CEO, CBCF; and founding director, Howard University's Ronald W. Walters Leadership and Public Policy Center. Research featured in 
Defining the Black Agenda in a Post-Obama Era
 delves into a variety of important topics including black civic participation and studies on black boys and girls. Among the Journal entry titles are:
"Is the Rise in Police Militarization a Response to Changing Demographics?" by Dr. Olugbenga Ajilore.
"Expanding Early Childhood Resources to Address Racial Disparities in Education, Employment, and Incarceration" by Drs. Carlton D. Jenkins and Stephanie S. Burrage.
"Reigniting the Civic Dimensions of Black Politics: The Imperative of Foregrounding 'Systems' When Challenging Systemic Oppression" by Dr. Tyson D. King-Meadows and Shakari Nichele Byerly.
"Growing Our Own: Reflections on Developing a Pipeline for Male Educators of Color" by Drs. Shannon R. Waite, Marcelle Mentor, and Travis J. Bristol.
"Zero-Tolerance School Discipline Policies and Black Girls: The (Un)Intended Consequences" by Dr. Terri N. Watson.
The publication opens with a foreword from Congresswoman Sheila Jackson Lee, chair, CBCF board of directors, and includes a special section devoted to the legacy of Dr. Ron Walters, a preeminent scholar of black political studies, noted civil rights activist, and one of the founding architects of the CBC. For more information, visit the 
Journal of the Center for Policy Analysis and Research.
ABOUT CBCF
Established in 1976, the Congressional Black Caucus Foundation, Inc. (CBCF) is a non-partisan, nonprofit, public policy, research and educational institute committed to advancing the global black community by developing leaders, informing policy and educating the public. For more information, visit cbcfinc.org.
Intel CEO Brian Krzanich to Keynote at CES 2018 Tech visionary's keynote address to focus on 5G, AI and VR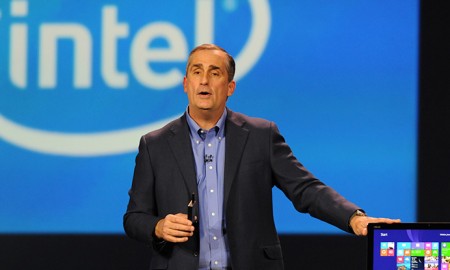 The Consumer Technology Association (CTA) today announced its first keynote for CES® 2018. Intel Corporation CEO Brian Krzanich will return to the CES keynote stage to deliver the preshow address at 6:30 PM, Monday, January 8, in a new CES venue, Monte Carlo's Park Theater. Owned and produced by CTA, CES 2018 will run January 9-12, 2018, in Las Vegas, Nevada. Krzanich last delivered a CES keynote in 2016 where he outlined the expanding boundaries of technology and how the world is being reshaped. In 2017, he hosted a first-of-its-kind press conference in Virtual Reality (VR) at the show. This year he returns with a keynote, where he will explore how we are entering an artificial intelligence revolution and showcase the amazing new experiences that are possible when we unlock the power of data. "We love hosting Brian Krzanich as a CES keynoter. Not only is he an incredible visionary, but he backs up his visions with action. Intel's focus on data combined with Brian's forward-thinking outlook is shaping innovation of the future," said Gary Shapiro, president and CEO, CTA. "Brian's fourth keynote at CES will show how Intel is taking the next steps to reimagine how data will create amazing new experiences that will transform daily lives."
Krzanich was elected CEO in May 2013 after serving in a variety of technical and leadership roles ...
... in manufacturing and as the company's Chief Operating Officer. As CEO, Krzanich is transforming Intel from a PC-centric to a data-centric company. Under his leadership, Intel has expanded in markets like memory, modems and programmable solutions while investing in emerging areas like AI, 5G and autonomous driving. These efforts have aligned Intel around what Krzanich sees as its greatest opportunities for growth and invention – all driven by the explosion of data. Additional keynotes for CES 2018 will be announced in the coming weeks. Please note, the Monte Carlo's Park Theater is a new keynote venue in 2018 and is part of CES Tech South. Please check the CES Keynote Addresses page regularly for updates on the keynote schedule. CES 2018 is the global stage for innovation and will span more than 2.5 million net square feet of exhibit space and feature more than 3,900 exhibiting companies unveiling technologies, products and services that touch every industry. High-definition video b-roll from CES is available for easy download on CESbroll.com. See exclusive photos from the CES show floor, keynotes, conference sessions, events and award ceremonies in the CES photo gallery.
Sherman Kizart Appointed
to FCC's Committee on Diversity and Digital Empowerment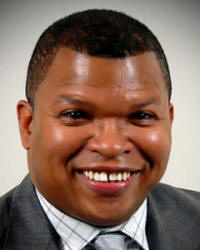 Sherman Kizart, Managing Director and Founder of Kizart Media Partners, Inc. (KMP), has been appointed to the Federal Communications Commission's Advisory Committee on Diversity and Digital Empowerment (ACDDE). He will begin serving a two-year term on the prestigious committee effective immediately. Kizart is respected for his
leadership
as an Black sales and marketing expert to some of the leading advocacy organizations in the U.S. Prior to founding
KMP
he worked for Interep, Inc. as senior vice president and director of Black sales.
KMP
annually hosts the Power of Urban Radio Forum in partnership with the
National Association
of Black Owned Broadcasters in
KMP
annually hosts the Power of Urban Radio Forum in partnership with the
National Association
of Black Owned Broadcasters in Washington, D.C. The 17th annual event takes place in Fall 2017. He has received many awards and honors for his expert vision and wisdom in the industry. He is Chairman of Radio Ink Magazine's Urban Advisory Council. He was awarded the radio industry's
Radio Wayne Award
. He is a graduate of the University of Mississippi, and is Director of Development for Kappa Alpha Psi Fraternity, Inc.

The Poynter Institute and the National Association of Black Journalists (NABJ) will once again offer a transformative, tuition-free leadership program to train the best and brightest journalists of color working in digital media.
Applications are now open for the 2017 Leadership Academy for Diversity in Digital Media. The academy, offered to 25 participants, will take place Dec. 3-8, 2017, at the Poynter campus in St. Petersburg, Florida. Tuition is free, thanks to the generous support of the program's naming sponsor, TEGNA Foundation, with additional funding from The New York Times. To learn more and apply, go to https://poy.nu/digitalmedia17.
Featuring prominent leaders in the startup, tech and media fields, faculty will be led by Mizell Stewart III, vice president of news operations for the USA TODAY Network, and Ju-Don Marshall, a digital media strategist and chief content officer, WFAE-FM, the NPR station in Charlotte, N.C. They will be joined by nabj President Sarah Glover, social media editor for NBC Owned Television Stations; Rashida Jones, Senior Vice President of Specials for NBC News; Russ Torres, vice president, digital video content and strategy, USA TODAY Network; Benét Wilson, founder and editor-in-chief, Aviation Queen LLC; Tim Wong, senior director, UX and design, USA TODAY Network; and Amanda Zamora; chief audience officer, Texas Tribune.
This intensive, tuition-free program will address the unique issues journalists of color face on the path to leadership in digital journalism and technology organizations. It combines the efforts of the global leader in journalism education, The Poynter Institute, and the largest organization for journalists of color in the nation, NABJ, to promote diversity in newsrooms and create cutting-edge opportunities for career development.
"We are delighted to extend our partnership with The Poynter Institute for a second year so we can expand the pool of minority leaders in the digital journalism space," said nabj President Sarah Glover. "With the exponential growth of technologies and digital strategies, we value the training that will put these leaders at the front edge of the future of journalism."
The Leadership Academy for Diversity in Digital Media will include guidance on navigating newsroom culture, leadership styles, emerging technologies, the business of journalism and audience engagement, as well as networking and one-on-one coaching. Poynter and nabj will collaborate closely to build an interactive, agile curriculum for the next generation of leaders. Applications will be accepted through Aug. 18.
"This program is designed to prepare the best young and mid-career journalists of today to lead tomorrow's news organizations," Poynter Vice President Kelly McBride said. "nabj is a great partner, helping us identify the best curriculum to make the participants successful."
The Poynter-nabj program builds upon the dynamic Poynter Leadership Academy for Women, which has offered training to the best and the brightest women in digital media in the last three years.
Poynter and nabj are seeking additional funding from media and technology companies, foundations and academic institutions to support this transformative learning experience.
For more information on providing financial support, please contact Elisa Jackson, executive director of the Poynter Foundation, at [email protected] or nabj President Sarah Glover at [email protected]