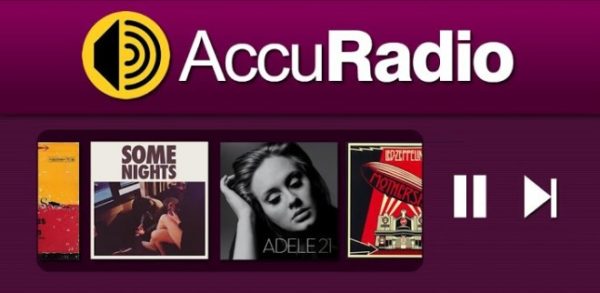 At its best, broadcast radio can have an appeal that billion-song catalogs and computer algorithms can't replace. Powering the airwaves is a real human, choosing songs with just the right feel. There's no constant fussing by the listener required and never an arbitrary halt to the music.
Independent online radio service AccuRadio (accuradio.com) captures the beauty of broadcast, but with all personal customization that make online listening great. With nearly a thousand channels of human-curated music, unlimited song skips, no irritating timeouts, and an intuitive mobile app, the service offers the best of the terrestrial and digital worlds.
The human-tech balance has made AccuRadio the fastest growing service of its kind.
Spearheaded by Chicago radio veterans, including respected radio executive John Gehron, the online radio's easy-to-navigate interface lets listeners start listening and stay listening all day long. Many of the curators behind AccuRadio's channels have decades of on-air and programming experience. They know what listeners like, and they know music.
"We do more curation than anyone," says Kurt Hanson, Internet radio pioneer and AccuRadio CEO. "The human factor in programming digital services has been talked about a lot lately with Apple Music's launch, but for more than a decade now it has been a central part of what we do and what our listeners respond to."
The proof: Unlike other Internet radio services, AccuRadio has an astoundingly low skip rate, a mere 1 to 2 songs per day per listener. People tune in and let the music play, often for their entire workdays. The mix of familiar tunes and new discoveries, the customizable nature of channels and the careful sub-genre breakdowns, forefront the pleasures of radio, be it that late-night "a-ha moment" when you found your new favorite band, or the joys of cranking up the volume when a beloved hit comes on.
"When you launch an AccuRadio channel, you know exactly what you're going to get. You don't have to do a lot of work up front to get to what you like," notes Gehron, who was the programming powerhouse behind Chicago's "Big 89" (WLS-AM) in the '70s and '80s and whose past work includes a building with Oprah's satellite radio channel. "AccuRadio is built for those who like the traditional broadcast radio experience and want that same feel in new format with a lot more options and stations."
With human-powered music programming, the service takes a selective approach to onboarding music, making for a strong catalog. Along with new names, AccuRadio features music from everyone from Taylor Swift to Prince to Neil Young, artists not available on on-demand streaming sites. Using a proprietary system to create channels, AccuRadio's music programmers can see how tracks are faring on their colleague's playlists, and that in turn can lead to new programming ideas.
The balance of hand-crafted channels and online flexibility has led to double-digit growth in the first half of 2015 (according to Triton Digital's "Webcast Metrics Top 20" monthly rankers, AccuRadio had the highest year-over-year growth rate of any music-based webcaster), at a time when many online services are facing usage plateaus or declines.
"Unlike most other music webcasters, who build their service from a tech standpoint, we are much more about the music, about the programming," explains Paul Maloney, AccuRadio's Executive Vice President for Programming. "It's built by and for people who have an affinity with broadcast radio model. Instead of random algorithm-generated tracks, we build channels for people who have a favorite style and want to tune in and enjoy it."