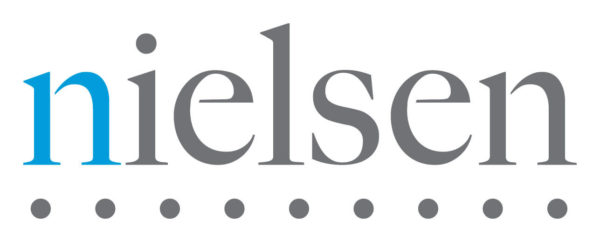 2016 BRINGS A PATTERN SHIFT FOR RADIO MEDIA AND ENTERTAINMENT
Many things change after the New Year and out of the holiday season: the weather, vacation schedules, playoff aspirations among football players, as well as what people listen to on the radio. And as we analyze Nielsen's January portable people meter (PPM) ratings and transition away from the impact of Christmas music and into one of radio's biggest seasons for listening, we notice that some old trends are back in full swing.
Traditionally, January marks the beginning of seasonal spikes for both the Sports and News/Talk formats, while the major music formats look to reset and begin anew. The results of the January 2016 survey suggests that this year will follow suit.Sports radio, lifted by higher-than-ever levels of interest in the NFL, matched last January's 5.1% share among all listeners 6 and older. The annual rise in sports listening typically begins in the fall with the kick-off of college and professional football, the MLB postseason, and culminates in early February with the NFL playoffs.
But January's headline is that News/Talk registered its highest marks for listener share in several years, no doubt driven by the ongoing drama of the presidential campaigns and primary season now in full swing. News/Talk jumped more than a full share-point from the holidays to January among all listeners (6+) (8.6% to 9.7%). And listener share among listeners 18-34 and 25-54, two key groups for marketers, increased by 14%.
The listener share among persons 18-34 increased to 4.1% from 3.6%, while the share among listeners 25-54 jumped to 6.7% from 5.9%. In fact, January's 4.1% share rating among Millennials is the format's best showing since November 2012, the last U.S. presidential election. NEWS/TALK JANUARY LISTENING TREND. News/Talk Jan-13 Jan-14 Jan-15 Jan-16Persons 6+ 9.8% 9.3% 9.0% 9.7%Persons 18-34 4.0% 3.7% 3.7% 4.1%Persons 25-54 7.3% 6.5% 6.4% 6.7%Source: Nielsen. When we look at music, Urban Contemporary scored its best January ever in PPM measurement.
And after a record-breaking 2014, the format shows no signs of slowing down. With hip-hop gaining more mainstream popularity, Urban Contemporary continues to ride a wave of audience growth that stretches back several years. Consider that among listeners 25-54, the format has grown its share of audience by 45% since the beginning of 2013.URBAN CONTEMPORARY JANUARY LISTENING TRENDS
Urban Contemporary Jan-13 Jan-14 Jan-15 Jan-16Persons 6+ 2.8% 3.0% 3.1% 3.5%Persons 18-34 5.2% 5.6% 5.8% 6.5%Persons 25-54 2.9% 3.3% 3.5% 4.2%**RecordSource: NielsenIn January, we also saw the rise of the Mexican Regional format, the most listened-to Spanish-language format in America. The format's January results were the best in several years, with general-market shares climbing between 14% and 15% from the holiday period to January across the board.
This is a noteworthy turnaround for a format that has been more negatively affected by Christmas music than other formats over the past few years. This was not the case as we transitioned to 2016, however, as Mexican Regional's overall shares remained flat going into the holiday book before spiking in January.
MEXICAN REGIONAL JANUARY LISTENING TRENDS
Mexican Regional Jan-13 Jan-14 Jan-15 Jan-16Persons 6+ 4.0% 3.6% 3.4% 3.9%Persons 18-34 5.7% 5.2% 4.8% 5.2%Persons 25-54 4.9% 4.5% 4.2% 4.8%Source: NielsenJANUARY 2016 PPM MARKETS TOP FIVE FORMATS BY AVERAGE QUARTER HOUR SHARE (FULL WEEK DAYPART)Persons 6+ Adults 18-34 Adults 25-54News/Talk (9.7%) Pop CHR (12.5%) Pop CHR (8.7%)Pop CHR (8.0%) Country (8.3%) AC (7.4%)AC (7.7%) Hot AC (7.5%) Hot AC (7.2%)Country (7.1%) AC (6.8%) Country (7.0%)Hot AC (6.6%) Urban Contemporary (6.5%) News/Talk (6.7%)Source: Nielsen*Nielsen Audio officially has 48 measured PPM markets, but three of them (Nassau-Suffolk, Middlesex-Somerset-Union, and San Jose) are included in the larger New York and San Francisco metro areas.
Therefore, the listening data from those markets are included in these results even though we did not break them out separately. Data used in this report is inclusive of multicultural audiences. Hispanic consumer audiences are composed of both English and Spanish speaking representative populations.