UNINTERRUPTED, the athlete empowerment brand founded by LeBron James and Maverick Carter, has teamed up with SiriusXM to launch a new weekly football podcast series featuring three of pro football's most dynamic players – Jets running back Le'Veon Bell, Jaguars cornerback Jalen Ramsey and Bills wide receiver Cole Beasley. Narrated by 11-year veteran receiver Nate Burleson, 17 Weeks is available exclusively on SiriusXM and Pandora starting September 12th.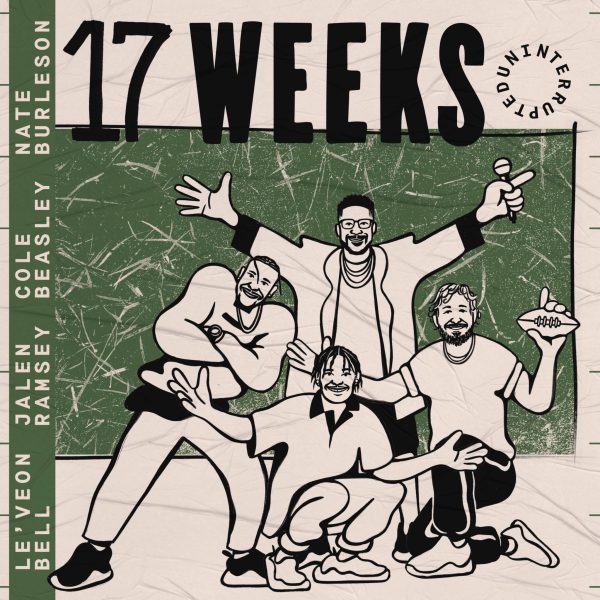 17 Weeks is an UNINTERRUPTED original podcast that brings listeners inside unfiltered conversations with the pros like they've never heard before. Each week this season Bell, Ramsey and Beasley will have candid discussions about what's on their minds on and off the field, sharing their thoughts on the latest stories and trending topics from the league and interviewing friends, teammates, coaches, experts and other special guests. Listeners will get an all access pass to the league from the player's perspective.

New episodes will be available every Thursday throughout the season exclusively on the SiriusXM and Pandora apps.
To hear today's debut episode on the Pandora app: https://www.pandora.com/podcast/17-weeks/week-1-nerves-rookies-and-bills/PE:3003403?part=ug&corr=81933003
Jalen Ramsey talks about the play that resulted in an injury to Tyreek Hill, the loss of Nick Foles, what he sees from rookie QB Gardner Minshew in practice, this week's matchup with DeAndre Hopkins, and what he likes to do away from the field.
Le'Veon Bell (this was recorded before the news of his MRI and Sam Darnold's mononucleosis) talks about the anticipation he felt before his first game back in pads after so much time away ("It kind felt like my rookie game all over again"), getting into the rhythm of the game once it started, and the performance of the Jets defense in their Week 1 loss.

Cole Beasley talks about focusing on playing football after signing with the Bills, his former quarterback in Dallas, Dak Prescott, this week's matchup with the Giants, and the most expensive watch he ever bought.