Home
Tags
Harry Belafonte
Tag: Harry Belafonte
Radio Facts:
I don't really have to or I shouldn't have to let anyone know who
Harry Belafonte
is but for the sake of this post, I will just say this. Belafonte is a singer, songwriter, actor, and social activist to put it plainly. He was an early supporter of the Civil Rights Movement in the 1950s and 1960s, and one of Martin Luther King, Jr.'s confidants. Throughout his career he has been an advocate for political and humanitarian causes, such as the anti-apartheid movement and USA for Africa. Since 1987 he has been a UNICEF Goodwill Ambassador. In recent years he has been a vocal critic of the policies of both the George W. Bush and Barack Obama presidential administrations.
Harry Belafonte
now acts as the American Civil Liberties Union celebrity ambassador for juvenile justice issues.With that being said, the icon weighed in on this Colin Kaepernick controversy in a sit down interview with TV One's Roland Martin. It's so amazing how he can use very little words but make his point so clear. Check out the clip below.https://youtu.be/6jfZvWq-F3A
Radio Facts: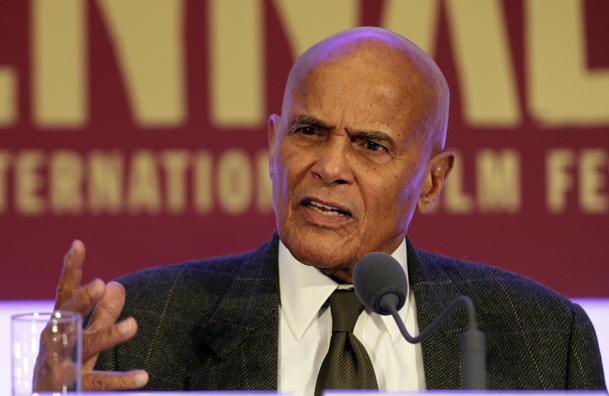 In an attempt to
auction
off some original works of
Martin Luther King Jr
at the Sotheby auction,
Harry Belafonte
was met with some opposition from the
Martin Luther King Jr
. estate when they blocked the sell. Belafonte has the notes that were in Dr. King's suit pocket when he was assassinated in 1968. He also has a condolence
letter
written to Coretta King by President Lyndon Johnson. And, he has various King speeches, including the outline for the famous "The casualties of the war in Vietman" speech.The attempted
auction
occurred in
2008
but Belafonte has waited until now to act by filing a lawsuit asking a judge to confirm he's the rightful owner. Currently Sotheby's is holding all the docs until a
court
decides who owns the priceless stuff.Mr. Belafonte gained
possession
of the docs due to having a very long and close
relationship
with King during the
civil rights
movement.
Harry Belafonte
and King worked tirelessly together to give the less fortunate equal rights.
Radio Facts: Radio Facts: After her and her husband, Jay-Z took criticism for not using their power to stand up and influence the world,...
Radio Facts: Radio Facts:As part of fast approaching 2013 New York Fashion Week, recording artist and actress Janet Jackson was honored yesterday for...